Drive-In Theatre at Sawyer Yards
The Nightmare before Christmas was one of the last played movies at The Drive-In at Sawyer Yards before it permanently closed due to construction. Before the Drive-In at Sawyer Yards closed down, it was a very wonderful experience because it is something new for us. Because we have not been able to go to any public places during this pandemic, it was the best option to experience a drive-in-theatre instead of an actual movie theater. The Drive-In at Sawyer Yards is a big area where a bunch of people can enjoy watching movies through their cars. Although this location has now closed, it has been replaced with a new location in EaDo at 2300 Runnels St, Houston, TX 77003. 
The Nightmare Before Christmas is a movie written by Caroline Thompson and produced by Tim Burton. The movie was based on a poem written by Tim Burton.
 The film follows the misadventures of Jack Skellington, the famous pumpkin king of Halloweentown, who has grown bored with the same annual routine of terrifying people in the real world. He discovers a new outlook on life when Jack accidentally stumbles on Christmastown, all bright colors and warm spirits. By kidnapping Santa Claus and taking over the role, he plots to put Christmas under his influence. But Jack soon learns that even the best-laid plans of mice and skeleton men can be terrible.
 The movie was released on October 13, 1993. Disney did plan on making a live action movie about The Nightmare Before Christmas but despite plans in the end this did not happen.
The message of this movie was to let us know that we have good ideas and intentions but there will always be people that misinterpret them and discredit us. 
Danny Elfman really brought the character Jack to life with the voice he used and with the expression of emotion just throughout his voice, the audience was able to understand how Jack felt without seeing many facial expressions. Catherine O'Hara also did an outstanding job bringing her character on screen, she was able to give the perfect balance between a soft tone that gave Sally the damsel in distress person but at the same time had the courage to take on anything just through her voice expression. Since this was mainly voice acting we cannot judge the voice cast on anything besides their interpretation of the text to bring the characters to life, but both main characters did amazing.
The Nightmare Before Christmas is a pretty old movie but overall it was a wonderful experience. It wasn't all about the movie but it was also how the drive-in movie theatre was set up and how it was managed. 
View Comments (3)
About the Contributors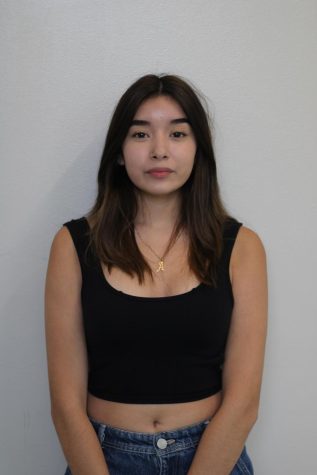 Ashley Becerra, Staff Writer
Ashley is a senior at Carnegie. Even though she is busy with school, she still finds time to do activities outside of school like playing soccer. Ashley...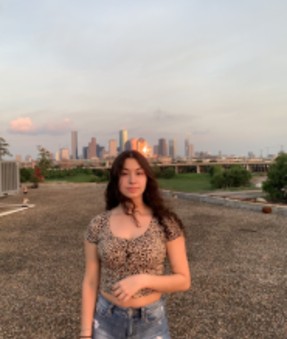 Talia Moghnieh, Staff Writer
i'm a sophomore staff writer. i like to bake and paint