CVHS' new homework policy is not meant to hurt students, but to help them stay organized and on top of their classes
At CVHS, you know the deal: long nights to finish homework assignments due at midnight; study for your test the next morning.
This has become the reality for a lot of  students, especially as COVID-19 makes it increasingly hard for students to focus on school. With extra stressors added to Carnegie student's daily lives, the school has sought new ideas regarding due dates to help students keep up with their school work. Despite all the concerns from students and parents, the school's new homework policy is intended to help students manage their time better and reduce the stress. 
On December 7, 2020, Carnegie's student body was hit with a new homework policy affecting when their assignments would be due. The new policy states that assignments will be due at 11:59 PM the day before class, a shift from being due at 11:59 PM on the day of the next class. Some students were initially concerned that they would not have enough time to complete their assignments, but once put in place, students have been better able to keep track of their work, keep up with their class' pace, and teachers now do not have to reteach material as the homework's topic should be mastered before class. 
Carnegie's new policy is beneficial for the students because it allows them to better keep track of their assignments and have an organized schedule. They will have their assignments due everyday before class, preventing them from procrastinating excessively and not doing their work in a timely manner. With the new mandate, students are better able to complete their assignments and not get caught rushing through accumulated work at the last minute. Previously, students were given until the end of the day of the next class to finish their homework, causing many to lose track of their assignments or procrastinate knowing that they have another day to complete an assignment. The new policy creates a defined schedule for students to follow allowing them to catch up. 
Having homework due before class majorly benefits teachers because they are now able to teach a new topic each class period and do not have to reteach the material because students have not mastered the work. This also allows teachers to review the previous homework during class if needed. Students are able to keep up with the pace of their classes, not fall behind, and have the chance to master a subject and move forward. Students can master the subject the night before so that both the teacher and student can keep up with the class' pace. 
Teachers have noticed greater levels of understanding and engagement from students since the homework policy was changed.
"For math, the homework policy completely makes sense. Math is very much cumulative on a daily basis, what we are learning today directly depends on what we did the day before. I was having so many students come to class and not know even the slightest thing about the previous lesson. It would make teaching that days lesson even more difficult. Since we have changed it, I have seen more engagement and students actually wanting to answer questions," said math teacher Julea Brode.
"
The new homework policy does not intend to make that more difficult, but easier through a more organized schedule of assignments being due and a better way to keep up with the pace of class. Carnegie is not out to get students, but to help them succeed in hard times. "
With students worried that they will have 24 hours less to complete their assignments and that the shortened 6 week cycle will limit them, teachers have been told to be lenient with their students during the pandemic if there are concerns about due dates. If one is falling behind or struggling to meet their due dates, they can communicate with a teacher early on and will receive help needed. Students can request extensions on any assignments.
Students are also being given ample asynchronous time during class to complete any assignments, study, and do all they need to prepare for their class. If there are any concerns about the time being given in class they can and should bring those concerns to the teacher. Especially with extra stressors and difficulties during the pandemic, teachers are more than willing to accommodate students' needs. 
"I have found that if I use my time wisely, I can get all my work done during the asynchronous period and for a little bit of time after school. I swim three hours a day from 6 to 9 pm., and can still sleep after I get home. The new homework policy has not been that bad." said freshman Nicholas Haslam.
For most students, the pandemic has created a serious burden on the time they have to complete assignments. Through this pandemic, students have been ridden with chaos and a struggle to complete assignments that were already difficult without the coronavirus. The new homework policy does not intend to make that more difficult, but easier through a more organized schedule of assignments being due and a better way to keep up with the pace of class. Carnegie is not out to get students, but to help them succeed in hard times. 
Carnegie also provides a very thorough homework planner that students can make use of by writing down their deadlines. Once we adjust to this new change, our student body may find that our understanding of class content, our grades, and our schedules may improve. 

Loading ...
View Comments (9)
About the Contributors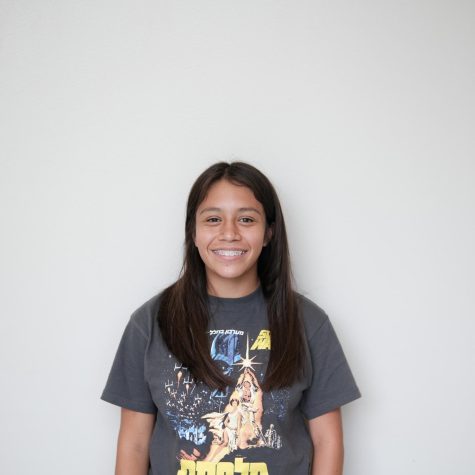 Abigail Nunez, Staff Writer
Abigail Nunez, has two older brothers and a best friend named Esperanza. She has always had a thing for sports , and now plays with the u17 National Salvadorian...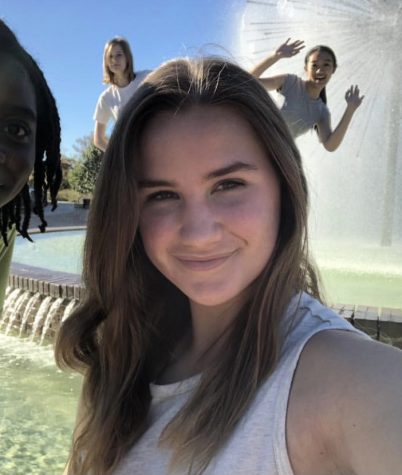 Emma Pierce, Staff Writer
HEY! My name is Emma Pierce and I'm a senior. I am apart of the girls soccer team and love photography