EDITORIAL: Stop the state violence: We need rehabilitation, not executions
In a last minute attempt, the Trump Administration ordered a series of federal executions, with three scheduled this past week:
Wednesday at 1:31 a.m- Lisa Montgomery, the first woman to receive the death penalty in nearly 70 years, was executed;
Thursday night at 11:34 p.m- Cory Johnson, a 52 year-old man from Virginia, abandoned by his drug-addicted mother at the age of 13 to a residential facility for children;
Saturday morning at 1:23 a.m- Dustin Higgs, an accused accomplice to three murders.
All three were executed by lethal injection in Terre Haute, Indiana. 
The Trump Administration began its federal executions in July of 2020 again after a 17-year hiatus with the last execution just 4 days before Joe Biden's inauguration. The federal death penalty was carried out on a total of 13 inmates with its first, Daniel Lewis Lee. Attorney General William Barr defended the executions, stating that the United States is only simply carrying out justice, but there are several inconsistencies within the system. All together, the Trump Administration has executed more prisoners than any other president since World War II. 
Not only is the death penalty immoral, it is also racially biased and unjust. According to the Supreme Court, capital punishment does not violate the Eighth Amendment, which prohibits the government from imposing cruel or unusual punishments. However, in the 2002 court case, Atkins v Virginia, it was decided that executing prisoners with "mental retardation," which includes intellectual disabilities, does in fact violate the Eighth Amendment. Both Montgomery and Johnson suffered a long childhood history of abuse and emotional trauma. 
Lisa Montgomery, a 52 year-old woman, killed a 23 year-old, pregnant woman just before cutting out and kidnapping her baby in 2004, while Cory Johnson, a 52 year-old man, was responsible for the deaths of seven people in 1992. On January 12, the Supreme Court issued a stay of execution for Montgomery in concern for her mental health. Montgomery, a victim of abuse, human trafficking and incest, was severely mentally ill and brain-damaged. Similarly, the Supreme Court also issued a stay of execution for Johnson as he was recovering from COVID-19. There were many arguments against Johnson's execution because he was intellectually disabled, as well as infected with COVID-19. Despite not being mentally competent, both were still executed, violating the Eighth Amendment. 
Dustin Higgs was accused of kidnapping and killing three women in 1996. However, Higgs did not commit the crimes as the actual murderer, Willis Haynes, confessed, stated that Higgs did not threaten him to kill the three women, and is serving a life sentence. Additionally, Higgs had also contracted COVID-19 and like Johnson, his stay of execution was also overturned.
Both Higgs and Johnson were executed through lethal injection. Both had previously contracted COVID-19 and were issued a stay of execution. However, the Supreme Court still allowed the execution of these two men. According to medical experts, the injection caused their damaged lungs suffering, which again, is a violation of the Eighth Amendment. 
Furthermore, racial injustice is often intertwined with the death penalty. According to the Death Penalty Information Center, the race of the victim played a big part in whether or not the defendant was to be put on death row. The United States General Accounting Office states that "those who murdered whites were found more likely to be sentenced to death than those who murdered blacks."

President-elect Joe Biden has spoken out about the death penalty and promised to abolish capital punishment. More than 40 members of Congress have asked Biden to sign an executive order to abolish the death penalty on his first day. By passing the Federal Death Penalty Prohibition Act of 2021, we can end the death penalty. 
Though many people argue that the death penalty will lead to the homicide rates being lowered and should be used as a statement to make for political decisions, this is, however, not the case. According to the National Research Council in 2012, the death penalty has no correlation to, or effect, on murder rates that occur. According to the Death Penalty Information Center in 2018, the difference in murder rates between a death penalty state and non-death penalty state was 30%. Furthermore, in 2014, the FBI Uniform Crime report showcased that the South's execution rate was over 80%, and it also stated that they had the highest murder rate.
In order to fight the immorality and bring justice to our system, we must support the prohibition of the death penalty. As the younger generation, we must put pressure on state governors and elected officials to help abolish the death penalty and support the Federal Death Penalty Prohibition Act of 2021. Donating to organizations that are working in support of abolishing the death penalty would help this cause. Additionally, we must demand greater access to affordable mental health services and rehabilitative services as about 20% of inmates in jails and 15% in state prisons suffer from serious mental illnesses. Together, we can tear down this unjust system.
View Comments (13)
About the Contributor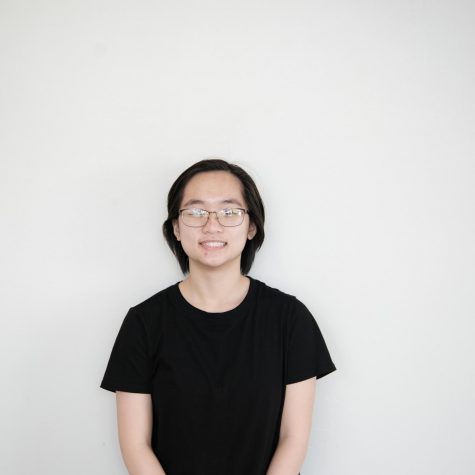 Vivian Huynh, Editor-in-Chief, News Editor
Hi! I'm a senior and like martial arts and drawing.