When will the police be held accountable racially motivated fatal shootings?
Jacob Blake, a black man who was shot in the back several times by a police officer, is now paralyzed from the waist down. As of January 5 this year, Rusten Sheshky, a white police officer who had shot Jacob, is now free of any charges against him.
The police and court system need to get rid of this blatantly racism as we move forward under a new administration.
On August 23rd, Kenosha police were called upon a "domestic incident." They arrived and whilst trying to subdue Blake, Ruben Sheshky grabbed him and fired seven rounds in his back which would ultimately leave him paralyzed. While Jacob Blake was left paralyzed, the officer merely lost his job.
In August of 2020, protests began erupting as the news of Jacob Blake's shooting spread rapidly around the world. Many people around the world, including Jacob Blake's family, awaited the verdict of whether the police officer involved in the shooting would receive charges or not. When the time came, protesters in Kenosha, Wisconsin were outraged following an announcement that Rusten Sheskey, the white police officer that shot Jacob Blake seven times in the back and leaving him paralyzed, would not be facing charges.
In 2020 alone, a total of 226 black people, possibly more, were shot by police officers. However, less than 100 officers have been convicted of fatal shootings in the last 15 years. Even if more are terminated from their jobs for it, almost none of them are even arrested for their crimes. This begs the question, why are they not prosecuted? This is because not all misconduct is illegal. If the person a police are trying to arrest is holding a weapon, they are legally allowed to claim "defense" in killing them. They can do the same even if the person isn't holding a weapon, so long as they can say that they feared for their life.
The solution to this problem? Incite meaningful change within our police and the court system such as providing more oversight of police officers with stricter penalties for their actions. We need to question the everyday racism we see in our communities. Otherwise, the same problems will continue to happen over and over again, without an end to be seen in sight.
Leave a Comment
About the Contributor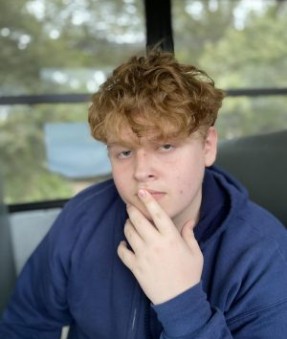 Cameron Hart, Staff Writer
I'm a sophomore who's really into anime and just helping people out. Stay hydrated, eat fresh.

Insta: @brownie_plugg