Film Review: Raya and the Last Dragon- the latest of Disney's failed attempt at diverse representation
Do you know how to swim? I don't, but Raya and the Last Dragon made me want to learn. 
From Aladdin to Zootopia, Disney continues to dazzle its audience with beautiful scenes and meaningful themes, and some really catchy songs. Raya and the Last Dragon is Disney's latest attempt to represent diverse cultures in their animated films:  Moana-being based on the Polynesian islands heritage, Coco-a representation of Mexican culture and folklore, and now Raya and the Last Dragon for Southeast- Asian culture. 
The animation Raya and the Last Dragon is breathtaking and becomes even more impressive when you realize that much of it was done from the homes of the directors, animators, and voice actors. Disney has always kept to and above standard in animation. The 12 basic principles of animation came from Disney's animators, Ollie Johnson and Frank Thomas, and their book The Illusion of Life: Disney animation, has been referred to as a bible. We were reminded of that in Raya and the Last Dragon when seeing Sisu's luxurious fur, the wondrously crafted landscapes, and the fight scenes. Which was another pleasure to see as not many Disney princesses deck it out the way Raya and Namaari do. (Also there were no musical numbers in a Disney princess movie. )
The character Raya, voiced by Kelly Marie Tran, is a headstrong young warrior tasked with protecting the dragon orb that many Heart warriors before her have protected. The dragon orb is the last remnant of dragon magic left after the Drunn attacked 500 years earlier. After failing in her duties she works to find that last dragon Sisu, voiced by Awkwafina, and restore the world. Along the way, she meets the lovable salesman Boun, voiced by Izaac Wang, the dreadfully adorable thief Little Noi, voiced by Thalia Tran, and Tong, a bulky warrior from Spine, voiced by Benedict Wong. The characters were wonderfully voiced. Having an Awkwafina voiced Sisu made Sisu such a lovable character, and my favorite followed by Boun and Little Noi. 
The movie overall preaches a story of unity in the worst ways possible. There are some spoilers [skip to the end of spoilers] from here on out. Raya, our supposedly smart protagonist, shows a member of an enemy tribe the whereabouts of a treasure her family protected for generations, while knowing that said treasure was coveted by said tribe members. There is only so much her naivete and innocent hopefulness audiences can excuse. Raya, seeking to save the world, finds that last dragon and then the rest of the dragon orb pieces, which were taken by various tribes. She runs into members of every tribe as she goes about this (skipping a lot here) and in the end, has to trust the very backstabber she was betrayed by in the beginning to save everyone.  I believe a better character arc would have shown Raya traveling and interacting with the various tribes and  learning more about their situations and differences in culture. Also, the movie reflected approval of gaslighting by not showing Namaari remorseful for her actions and apologizing instead of blaming Raya.  No matter how pretty the animations are, or how good the voice actors did, the theme was shallow leading to the development of shallow characters. 
End of Spoilers
Other criticisms Raya and the Last Dragon has faced comes from Southeast-Asians themselves. The most common criticism I have found is that while the movie represents Southeast Asia, most of the cast is East Asian, which according to Felicia Wade, leads the film to miss "the mark at its core." Along with a mostly East Asian cast, there is: the Korean-American Awkwafina, Daniel Dae Kim, and Sandra Oh, the British Chinese Gemma Chan, and Benedict Wong. Hoai-Tran Bui, a critic with Slashfilm, says some Southeast Asian critics share her opinions on the "film's melting-pot approach. There is a distinction between East Asian countries and Southeast Asian countries." 
Final verdict 2.5/5 stars and for a better movie experience. If you watch the film, don't think about the plot too much.
View Comments (5)
About the Contributor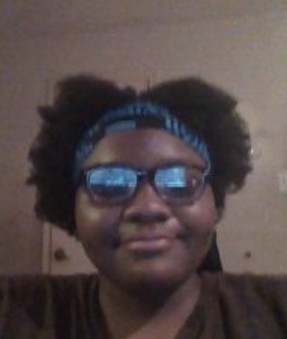 Chiemelie Chinweuba, Staff Writer
Hi, I'm Chiemelie and I'm a junior.