The Mars Rover is a Test of Ingenuity and Perseverance
Perseverance is a NASA mission, which has the objective of exploring Mars' habitability as well as looking for past, microbial life on Mars. This mission is one of NASA's most recent adventures, and may affect our future as a human race more than we expect. As residents of "Space City," the title given to Houston after being home to NASA's Manned Spacecraft Center, this rover is connected to our deeply-rooted space culture. 
"The job it [Perseverance] is doing, searching for signs of microbes, and looking at the geological process that helped shape Mars; can give us some more insight into how life began on our planet," says Carnegie teacher Mr. Arredondo.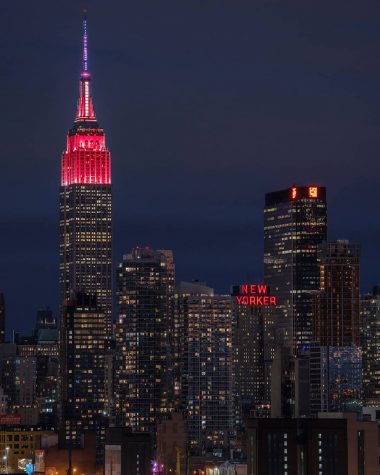 On July 30th, 2020, at 6:50 AM, this rover launched from Cape Canaveral Air Force Station, Florida, giving a start to the 2020 – 202X Mars expedition.
A year later, on February 18th of 2021, Perseverance landed, an event that was nationally recognized. The Empire State Building, various buildings in Chicago, and even the Los Angeles International Airport all took on a red glow to commemorate the landing of this beloved rover. 
However, this was merely a beginning for the rover. It still has a long journey ahead, and with no sign of stopping now, we can only anticipate the bright future of this rover, and watch as this journey on Mars unfurls.
Already, Perseverance has accomplished amazing feats, with the most recognizable achievement so far being the providing of the first audio recording of Mars. While quiet, the audio above allows us to begin submerging ourselves into what life on Mars is like. 
In the audio clip provided by NASA, for a brief few seconds, you can hear Martian wind passing the rover. 
This ambient noise coming from the Jezero Crater on Mars is truly alien, yet it seems familiar due to the natural sound of the wind. The pure silence diverged by the small gust of wind and (in the unedited version of the audio recording) the quiet humming of the rover introduces us to the foreign yet familiar environment of Mars.
While this is a grand achievement, it's one of many to come.
Aboard the rover are two new technologies, both designed to test features of Mars so we may better prepare ourselves for life on Mars.
​
These technologies are the Ingenuity helicopter, stored beneath the rover in a stowed compartment, and MOXIE, or the Mars Oxygen In-Situ Resource Utilization Experiment, which is designed to create oxygen from the atmosphere of Mars.
While these are interesting features of the rover, one might ask, what do they mean to not only the future of Mars exploration, but also humanity as a whole?
According to NASA, to launch off of Mars, human explorers need about 33 to 50 tons (30 to 45 metric tons) of fuel. MOXIE may be able to aid with this demand.
"When we send humans to Mars, we will want them to return safely, and to do that they need a rocket to lift off the planet," says principal investigator Michael Hecht for NASA. "Liquid oxygen propellant is something we could make there and not have to bring with us. One idea would be to bring an empty oxygen tank and fill it up on Mars."
On top of making a type of propellant, MOXIE may also be able to provide oxygen that we can breathe by transforming the carbon dioxide present in Mars' atmosphere.
"I want to see these new technologies in action. I want to learn about how we are further testing the limits of our scientific boundaries," said CVHS biology teacher Antonio Arredondo. "The MOXIE data is going to be important. It will show us just how difficult it is to create a habitable planet for life as we know it."
Ingenuity, on the other hand, will test the technology needed for flying helicopters and the like in Mars' atmosphere. Being the first helicopter ever on Mars, this test will prove to be vital in exploring how the atmosphere affects such technology. 
Ingenuity is currently unfolding itself (as of 3/31) in a slow and steady process, preparing itself for take-off. 
"If Ingenuity accomplishes this mission, it will be labeled as the first powered flight on a foreign planet," says the secretary of the CVHS astronomy club, Mia Gonzalez. "With her astonishing features, Perseverance is meant to allow humans to know the unknown on a possible future home."
This technology is still in testing, but when it is fully refined, both MOXIE and Ingenuity will change space exploration as we know it.
"Space exploration is there to find answers to why we are here and what will happen to us. With every accomplished mission, humanity is able to remain more knowing of what lies around us. Space exploration is needed to pursue our conscience and to lead others to be strong and brave towards the unknown," said Gonzalez. 
Of course, we wouldn't have these revolutionary technologies without the work of the National Aeronautics and Space Administration – NASA.
NASA has spread nationally, with centers all around the United States. However, Houston will always be known as Space City for being home to NASA's Manned Spacecraft Center.
This center affected Houston's culture as a whole – not only did "Space City" become a nickname for the city, but the baseball team of Houston also adopted the nickname "the Houston Astros". 
Space has a deep root in Houston's history and culture, and despite the Perseverance rover having been launched at a different location, this rover is sure to have a new impact on Houston's culture once more.
To learn more about the CVHS Astronomy Club, click here.
View Comments (4)
About the Contributor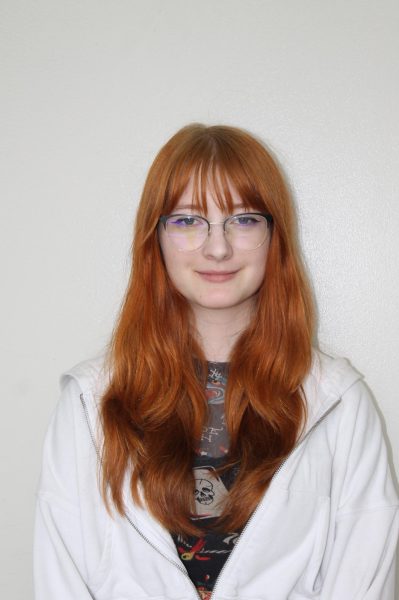 Nadia Talanker, Entertainment Editor
Nadia is a senior at CVHS in her 4th year of writing for the Upstream. She has been writing as a hobby and competitively for nearly a decade and her favorite...