You Season 3 highlights how social media can affect "you"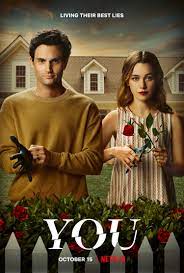 WARNING: Minor Spoilers for You Seasons 1, 2, and 3
I, and many other people, feel they've been 'stalked' on social media. You know, at 1 AM when that random person from English class likes your Instagram picture from a trip to Cancun four years ago. However, we never take these small instances too seriously; we know we're not actually being stalked….but what if we were? In today's world, this possibility is as likely as ever. Through the global rise of technology, researchers state that the internet and social media combined prove to be the "perfect tool" for stalkers, exemplified by none other than You's anti-hero Joe Goldberg. In another season of Netflix's hit drama, Joe finds yet another girl to obsess over, proving that some things never change.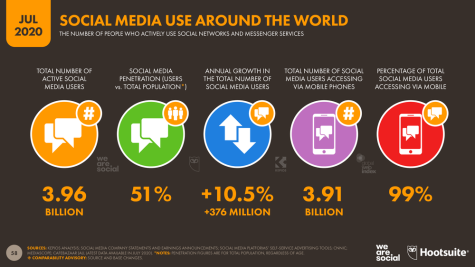 After a delayed release caused by COVID-19, the anticipated third season of You finally came out on October 15, 2021. Based on the book of the same name by Caroline Kepens, the show has been popular since season 1 and through the work of creators and co-executive producers Greg Berlanti and Sera Gamble, the show has grown to new levels of popularity. After a few days on Netflix, the show quickly rose to number one and currently stands at number two a few weeks later. It's safe to say, this season deserves the hype. 
Season 3 isn't perfect by any means, but fans of the first two seasons will likely enjoy this season as well. Similar to past seasons, season 3 follows Joe Goldberg (Penn Badgley) and the severe, often terrifying, obsessions he develops with seemingly any woman who gives him attention. This time though, his equally terrifying wife Love Quinn-Goldberg (Victoria Pedretti) is also causing trouble (lots of it). As the events pick up from the ending of season 2, Love is pregnant with Joe's baby Henry Quinn-Goldberg. Joe and Love have left the congested metropolis of Los Angeles in favor of Madre Linda, a fictional suburb in California. Unfortunately, the suburban lifestyle is not as easy as they expected it to be. 
If season 1's setting in New York was apples, then season 3's setting in Madre Linda is oranges. The suburb of Madre Linda is unlike any place Joe has ever experienced, describing it as a "soulless wealthy suburb outside of San Francisco." The cast rounds out the eccentric and unique aura of Madre Linda; with its anti-vaxxers, influencers, hackers, wealthy elitists, and lack of fellow stalkers, Joe feels out of place.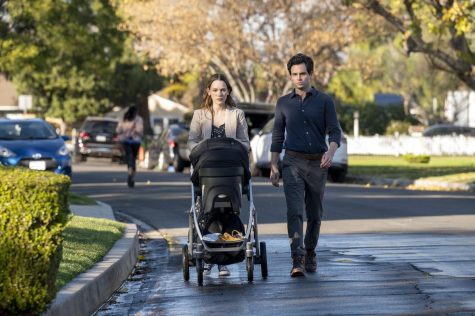 Still, Joe manages to find a new obsession to aim his stalking efforts towards. In fact, in season 3, Joe obsesses over two new women, all while being married to Love. By obsessing over them, following them, and finding nearly everything there is to know about them, it raises the question: How realistic are Joe's antics? Does social media and the internet make it this easy to learn so much about someone, and consequently is the act of "stalking" truly that much easier because of it? 
Based on Joe's actions in the past, the answer to this question may be a yes. From the first episode of season 1, we already see Joe's tactics in full throttle. With only a face and a name, he is able to dig through the depths of the internet to discover nearly every aspect of Guinevere Beck's (his season 1 obsession) life including her hometown, her college, and even her current address. He utilizes this to stalk her in real life, but also to creepily grow closer to her as he constructs his personality to match what she looks for in a person. In season 2, we once again see Joe use social media and the internet to his advantage to determine where Love Quinn (his season 2 obsession and season 3 wife) lives and works. In a strategic (and certainly strange) move, Joe then finds an apartment near her own and secures a job at her workplace. Although the show is fictional, it does not seem out of the realm of possibility for someone to be able to do the same in our real world. 
Similar instances occur in season 3 too, some of which seem even more feasible as Joe, Love, and the rest of the cast take advantage of social media and technology on multiple occasions. Whether this is hacking into the town's camera surveillance system to spy on potential witnesses or using social media to gain knowledge and leverage on others. Love and Joe are precisely the reason why many of these instances even occur as the pair seems to bring a plethora of complications wherever they go: an ax murder, a "suicide", and a baby in the foreground as his parents bury a body in the background. To say the least, Love and Joe are a chaotic and trouble-inducing couple, proven even further by the season's shocking finale.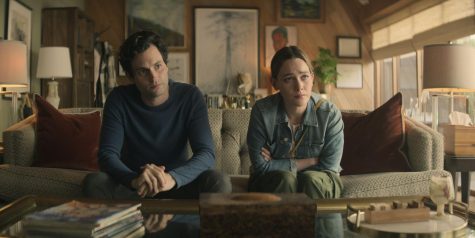 You season 3, along with the first two seasons, also puts a relevant topic into a unique and new light: how social media and technology have bred a new generation of dangerous stalkers (both real-life and online). As we progress into a society with seemingly never-ending innovations in technology, it's important to recognize that we could potentially face a Joe Goldberg in our life. A man who we do not know at all, but a man who knows everything about us. 
You season 3 is currently streaming, and only available on Netflix. If you decide to watch it, you will realize one of two things. The first is plot-based and that, pun intended, Love is not Joe's true love (a theme that we see from the first episode up until the last). The second is that the rising dangers of technology and social media cannot be overstated; "You" must protect yourself from the Joe Goldbergs of the world. 
View Comments (2)
About the Contributor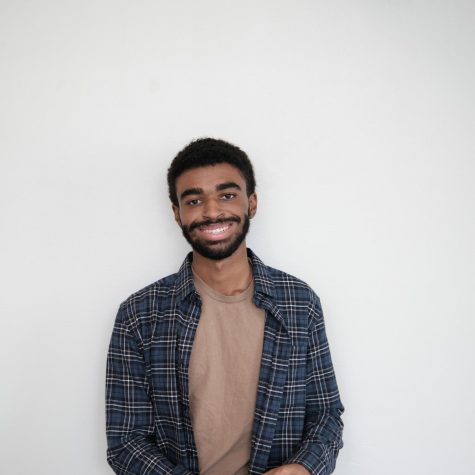 Jahrel Noble, Entertainment Editor
Hello! My name is Jahrel and I'm a Senior at CVHS. Some things I enjoy are traveling, writing, and playing with my two dogs.