It's about drive: The Rock's rocky path to musical stardom
Dwayne the Rock Johnson's rap debut on Tech N9ne's newest single "Face-Off" blew up the music industry and, in his own words, changed the game. Johnson, one of the highest-paid and most popular actors, is also a famous wrestler, a film producer, a tequila maker, a wholesome Disney star, and now, a rapper. What can't he do?

In recent years, Johnson's career has been unpredictable to say the least. He joined TikTok towards the end of 2019, completely surprising fans and audiences everywhere. In 2017, he considered running for president, and a few years later, he mentioned that he "would wait, and [he] would listen. [He] would have [his] finger on the pulse, [his] ear to the ground," waiting to see if the people actually wanted him to run.

From when Tech N9ne and Johnson first decided to create a rap song, Johnson states, "[Tech N9ne] said something that I really appreciated, basically, 'There could never be enough food in this room or on this set that could make me full because I always want to be hungry.' I just love that." That sense of work ethic is the main message of "Face Off." Because of this mutual decision for the rap song, they ended up creating a Dwayne The Rock Johnson retrospective, featuring his nostalgic days filled with wrestling.

Trending on TikTok and Spotify, "Face Off" is the perfect workout song, as well as the perfect catchy song to scream out the windows on a late night drive. My favorite verse, towards the end of the song, is the main verse that Johnson raps:

"

"It's about drive, it's about power. We stay hungry, we devour. Put in the work, put in the hours and take what's ours (ahoo). Black and Samoan in my veins. My culture bangin' with Strange. I change the game, so what's my mother*** name (Rock)!"

It's the catchiest part of the song, and something about the intensity of the verse hypes me up every time, a sentiment which many Carnegie students agree with. He also incorporated parts of his culture into his verse, allowing him to make the lyrics personalized to himself. As Johnson stated, this song is intense, hard, and unapologetic about its dogfight energy. He even promised that the song will seep into people's bloodstream and DNA for life.

The one part of the song that had left my jaw dropped beyond the floor the first time I heard it was King Iso's part. He rapped so inhumanly fast that I found myself still trying to figure out the first word by the time he was done with the entire verse. I was struck by the enormous amount of effort and talent it must have taken to produce that.

The "Face Off" music video, which came out around a month ago, features wrestling and alternates between footage of all four rappers featured on the song. The beginning of the music video recalls Johnson's former wrestling days, starting off with the lines "Rumble, they gon' take your face off."

Video Courtesy of YouTube

At the end of the video, as Johnson thanks "brother Tech N9ne," he takes a swig from a bottle of his own brand of tequila, slipping in a cheeky, self-promotional moment.

Johnson has shown us that he can do more than just the wholesome music he produced on Moana by branching out into different genres and collaborating with diverse artists. Especially with a hard-hitting debut like "Face Off", I'm excited to see what The Rock hits us with next.
View Comments (2)
About the Contributor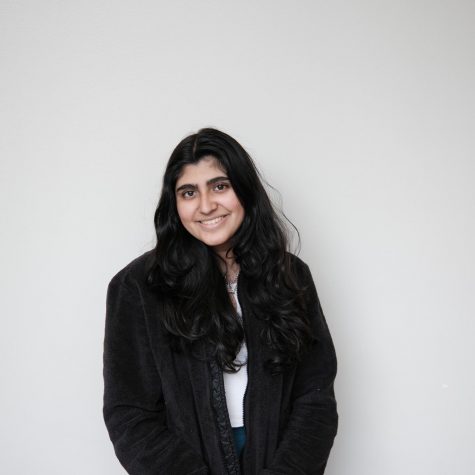 Prisha Multani, Staff Writer
I'm a senior who's passionate about reading other people's unique stories!