Students seek to implement a music class at CVHS
As of January 27, 2022, Operation Music Class, which started last December, has fulfilled the unofficial minimum number of students needed for the administration to find a certified teacher to institute a music class at CVHS.
Led by Junior Caitlin Liman, Operation Music Class, a student-driven initiative striving to get formal music classes of an undecided type for the Carnegie campus, entailed sharing a Google Form. Through the form, students can list their interest in taking a music course at Carnegie. Depending on student demand, the administration will pursue the idea from there. 
Although CVHS has never offered a music class, most HISD high schools and middle schools have some form of a music program.
According to HISD Music Curriculum Specialist Damian D. Price, 75% of HISD high schools have a music program, ranging from band, choir, or both. 89% of middle school campuses have a music program.
"Nearly every time I struck up any conversation even remotely about music, the person I was chatting with would tell me that they were shocked and upset that Carnegie did not offer any music class for students- no choir, no band, no orchestra, no Glee Club that we all dreamed of! One day, it just clicked that there were a whole bunch of us smarties that longed to have a music class, so I launched this effort," Liman said.
In efforts to gauge student demand for a music class, Liman created a 30-second Google Form. The form currently has 31 students who listed themselves as a "definite yes," meaning they would take a music class offered at Carnegie as an elective. There is not a critical number of students required to be listed as a "definite yes," but there must be enough to warrant finding a teacher for the class. 
"I certainly think some [the number of students] that could justify multiple classes and multiple periods, such as 30 or so students," Assistant Principal Juan Garner said. 
One can measure students' demand for a music class using a Google Form, but other issues arise, ranging from student follow-through to the students and parents choosing AP classes as electives instead.
"The feedback from a lot of parents just has been, 'we actually already teach our kids, or they take private lessons,' or 'they've done it through middle school, and so they actually have a private tutor.' So a lot of parents would rather they take AP courses at Carnegie because they're already getting the supplemental training outside of it. So that's been the other thing of there hasn't just been the big push from parents on the outside to also say music should be here," Carnegie Theater teacher Steward Savage said. 
Once student interest is deemed sufficient, the school can find a teacher for the course. There are set requirements to be certified to teach music. Based on information from Price, the State of Texas must certify the individual. The teacher must teach the Texas Knowledge and Skills (TEKS) and ensure each student meets them. HISD follows the curriculum, based on the TEKS, set by the Texas Education Agency (TEA). Although an outside teacher can be found, a certified teacher already on campus would be ideal for school administrators.
"The easiest way is to have a teacher already on campus who also was certified to teach music. That would be great. Because can you afford to have a teacher, or do you have a campus that can afford to have a full-time music teacher at Carnegie? I mean, can we have a teacher who would teach music all six periods? So, in that case, the ideal situation would be to have a teacher who's already on campus certified to teach music and then try to clear up space on his or her own as to the teacher's schedule. So they could teach a class in an ideal situation," Garner said. 
Dance and African-American Studies are two examples of classes brought to reality by students. According to Garner, Carnegie's original campus, the Jones Vanguard High School, used to have an annual student music festival during lunch. The festival would involve performances from bands consisting of Carnegie and other high school students. Carnegie has always had students interested in music, yet no classes were made due to the lack of documented student interest and an already sufficient arts program for graduation. 
"We know that to graduate from Texas, you have to have one year of Fine Art. And so both those [theater and visual arts] were the classes that came from Jones Vanguard High School. So we pretty much brought the teachers from the Jones program. Those are the two classes that we gave options to satisfy it [the mandatory one year of Fine Arts credit]," Garner said.
Liman's initiative is one of many ways students have advocated for their interests on campus, which is something CVHS's teachers have felt the campus encourages. 
"I think one of the benefits to Carnegie is that Mr. Moss and our administration are 100% behind student interest, and they have never been like, 'this is the only way that it is because it's been this way.' They are always about, 'what are you interested in? Let's do this.' I love that," Savage said.
*More information on Operation Music Class can be found in Caitlin Liman's story.
View Comments (4)
About the Contributor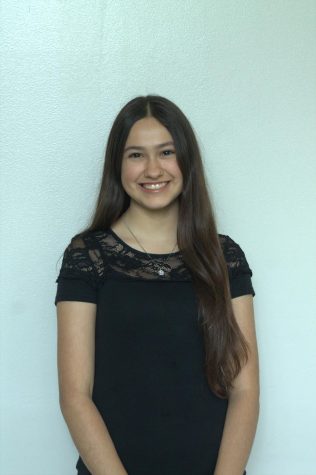 Sasha Cabral, Entertainment Editor
Sasha Cabral is a junior at CVHS. A musician and an artist, she imbues everything she does with creativity. She loves rock music, the colors red, black...