CVHS Student Population Increases to 862 as Additional Budget Cuts Loom
The dismissal bell rings at CVHS. Students pour out of their classes in waves. The hallway is crowded and stuffy. A student trips over another person's first day of school shoes. Freshman boys run up and down the hall, pushing each other, yelling at the top of their lungs. Juniors descend into distress. A student can't stop for a second to chat without completely disrupting the flow. The juniors and seniors gaze in awe, as over the course of a year, their small, free-flowing school has become a jungle, complete with chaos and a fight for resources. Resources like the bathroom stall or first spot in the lunch line. It's a new ecosystem at CVHS. One created by the constraint of the district's budget and one that students and staff are learning to adjust to.
In the past two years, Carnegie has faced a significant increase in students, from 637 students in 2016-2017 to 808 students in the 2018-2019 school year. This school year, 272 freshmen joined the student body, making the total student population of 862 students. That year, CVHS accepted more students than it has been known to, shifting the student-teacher ratio from about 22:1 to roughly 33:1.
Made by Katherine Linares
Made by Katherine Linares
Juniors and seniors have particularly felt the effects of the growing student body.
"Carnegie is a really small school, and the hallways are much more full than they were in previous years. Also, it's getting really hard to fit all of the students in the cafeteria for assemblies," junior Alice Fortson said.
Some students, including Alice, believe that the increase in student population has affected the sense of camaraderie in the school.
"Before, everyone knew everyone–from freshmen to seniors–but now I see kids I've never seen before every day, and I just accept it," Fortson said.
Because of the 2018-19 district budget cuts, CVHS lost $350/per student in magnet funding, thus enrollment and teacher to student ratio were increased.
"We increased the class sizes to preserve the program. At all schools, the budget is based on the number of kids there. HISD had a major economic shortcoming a couple of years back, so a lot of schools were told to cut their budgets," Assistant Principal Juan Garner said.
HISD budget cuts are considered the brooding cloud of students and administrators, constantly causing change and belt-tightening. The scrimping, however, was enacted differently from school to school. Many elective courses had been cut at other schools. For example, Michael E. Debakey had to cut their UIL One Act Play and gymnastics program.
"The big schools, they have all kinds of electives, and so they can afford to cut some from around the edges. Our school is pretty much mainly core classes; there's not a lot of things to cut. So we went the other way," Garner said.
Garner explained that the way the school dealt with budget cuts allowed the school to maintain advanced AP offerings and avoid losing teachers and staff members.
"It allowed us to pretty much keep our same program, and keep our staff and everybody intact. What defines us is our advanced curriculum as some of our specialty courses. And so, by cutting some teachers, we will be losing some things that define us" Garner said.
For the 2019-20 school year, CVHS had projected student enrollment of 900 students and ended up with 862. At the October enrollment snapshot, the school will give back approximately $167,000 to the district based on the differences from the original projections, which would affect teacher professional development, teaching supplies and materials, building improvements, and maintenance fees.
Leave a Comment
About the Contributor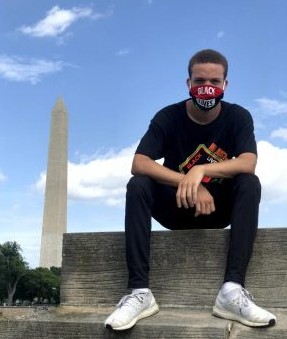 Ashton Brown, Staff Writer
Hey y'all! I'm Ash, and I'm a staff writer for Upstream News. It's a great way for me to stay updated and connected with the school and the world. ...