Back to their roots: Muse releases new song "Won't Stand Down"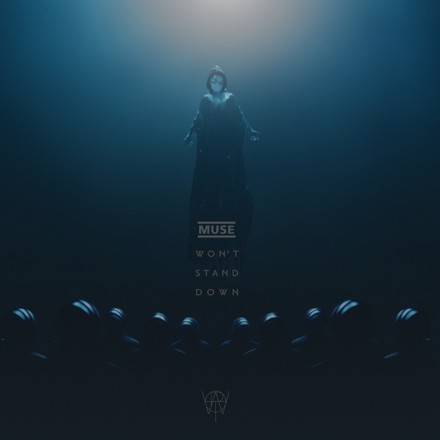 January 13, 2022, marked the premiere of "Won't Stand Down." This is the most recent song released since the 2019 synth and 80's movie reference-ridden album Simulation Theory, a stark contrast from previous albums with a hard rock and sometimes classical music-inspired sound. Just as diverse as their musical styles, Muse has been inspired by their own muses. The band cites Rage Against the Machine's guitarist Tom Morello, Jeff Buckely, Queen, Nirvana, and Rachmaninoff as inspirations. 
The song's release marks the band's long-awaited return. Given that the band is known for having a different sound for each album, I was delighted to see the band return to their roots in this song. Muse is a British Alternative Rock band, with Teignmouth, Devon, England being their birthplace. Since 1994, the band has been composed of drummer Dominic Howard, bassist Chris Wolstenholme, and vocalist and guitarist Matt Bellamy, who is also a classically trained pianist. This fact is evident in several songs, such as the 1999 Showbiz album's "Sunburn," the guitar riff of the 2001 Origin of Symmetry song "Plug in Baby," and, most especially, and in the piano and violins in Exogenesis: Symphony, which is composed of three movements. 
The chorus of "Won't Stand Down" brings back the energizing, heavy guitar riffs reminiscent of the Drones (2015) and Absolution (2003), all of which are some of my favorite albums. The song's guitar riffs are most comparable in the distortion of "Stockholm Syndrome." These albums and songs are a select few of my many Muse favorites, primarily because of the powerful distortion. 
Although the heavy riffs of "Won't Stand Down" are a cool oasis in a desert of repetitive pop music, this song does not make it into my favorites. Chris Wolstenholme's bass line thunders through the verse and the chorus, and Howard throws down a solid drum beat. I found myself loving these aspects of the song, yet the chorus has a brightness because of added synths, giving it a "pop-music" feel. Additionally, the verse lacked any guitar work, which isn't introduced until the chorus. The verse's vocals are backed solely by a bassline and drum beat. It didn't satisfy the "alternative rock" sound that usually serves as the foundation for my favorite songs.   
 I love the lyrics' message of defiance and perseverance, similar to that of Drones' "The Handler," another one of my favorite songs. In "The Handler," Bellamy writes, "I won't let you control my feelings anymore\And I will no longer do as I am told\And I am no longer afraid to walk alone\Let me go\Let me be." "Won't Stand Down" captures the same lyrical essence and message of breaking free from the control of one's oppressor with the chorus lyrics, "Won't stand down\I'm growing stronger\Won't stand down\I'm owned no longer." The Rolling Stone reported that Matt Bellamy said, "'Won't Stand Down' is a song about standing your ground against bullies, whether that be one the playground, at work or anywhere." The theme delivers a lesson that can resonate with various situations and fans of all ages. Therefore, the song has the potential to make a difference in people's lives by urging them to stand up for themselves.
I certainly don't hate the song, but I feel it pales in comparison to their other songs and albums. Despite this, "Won't Stand Down" remains pivotal for the band. They are now planning to release new music. A Rolling Stone article pulls from one of their previous interviews with Bellamy during the 2020 lockdown, where he states, "It depends on what happens in the world, but at the moment we're planning on getting together, ideally, in the place, we all came together, Devon in Southwest England, and sort of get back to our original ways." Bellamy continues to say, "If that goes well, get an album or a bunch of songs together and potentially hit the road again in 2022." 
Hopefully, if the stars align, Muse will be on the road to in 2022. I still find myself yearning for the "old" Muse sound, but as they release music in the future and continue to evolve, I definitely won't be standing down from their new music.
Leave a Comment
About the Contributor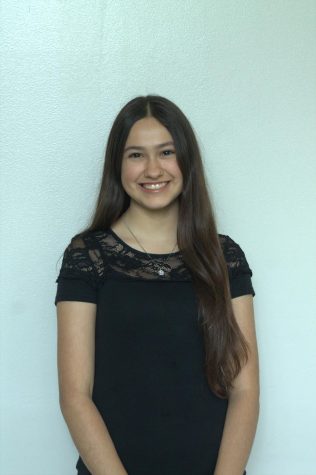 Sasha Cabral, Entertainment Editor
Sasha Cabral is a junior at CVHS. A musician and an artist, she imbues everything she does with creativity. She loves rock music, the colors red, black...