Is Cupid Jeff Bezos with wings and in a diaper?
Look out! Cupid's arrows are aiming right at you! Does Walmart make the bows? Do you have to buy jewelry if you're hit? Is Cupid capitalism's sponsor? Jeff Bezos with wings, in a diaper?
Valentine's Day is a day many romanticize about. Someone brings you flowers and chocolates with a card professing their feelings they dared not say a day before February 14th. It is a thrilling day of heightened dreams, of romantic confessions, illicit professions, and potential dead ends. It can also be a day of bitterness and loneliness when those dreams don't come true. 
The origins of Valentine's Day are a little unclear, but some say that the romantic holiday was colored by a different type of red- blood from dead goats and dogs. These sacrifices were one of the most crucial parts of Lupercalia, a Roman pagan fertility festival performed before having an arranged marriage to men. 
Some historians claim that Valentine's Day was based on Catholic priest Saint Valentine's story. At the time, Emperor Claudius II passed an order that young men were not allowed to marry anyone as he only saw them as useful soldiers. Valentine disobeyed his order, continued to marry young women, and was later caught and sent to jail.
During his time in jail, he fell in love with one of the guard's daughters and signed his letters to her with "from your Valentine." A month later, he was executed. 
Despite the gruesome events surrounding these Valentine's Day origin stories, the heart of these stories is about expressing one's love. 
Modern society, however, has tainted such romantic gestures. Why die for your love or make an animal sacrifice when you can just get a fuzzy heart from the dollar spot at Target? 
In the past decade, Valentine's Day spending has slowly increased, with a sharp increase in 2020. According to the National Retail Federation, a retail trade association that advocates for policies that impact the retail industry, a survey shows that in 2012, the total spending for Valentine's Day was $17.6 billion in 2012 and $23.9 billion in 2022. This contrasts with the dropping percentage of people celebrating, which was 59% in 2012 and 53% in 2022. 
Valentine's Day gifts, ranging from jewelry to gift cards, also see their fair share. In 2012, the highest total expected spending for gifts was jewelry at $4.1 billion, while the lowest was greeting cards at $1 billion, and in 2022, it was jewelry with $6.2 billion and greeting cards with $1 billion. Other gifts such as flowers, an evening night out, and clothing have also generally increased since 2012. 
With this increase in spending, it is not a wonder how big corporations like Hallmark, Hershey Co., and the Bouqs Company profit from the sales. Candy companies, clothing brands, and jewelry companies receive a large amount of profits yearly. For example, in 2018, Hershey's annual revenue was $7.791 billion, and according to a company spokesperson, Valentine's Day is the company's fourth-biggest holiday. 
On top of being a huge payday for mega-companies, it also instills a more materialistic urge in people. As single teenagers, we do not necessarily know if that is the correct way to approach this romantic holiday. On the other hand, we do know that our consumerist and capitalist culture has changed the way we express ourselves.
Although it sounds sappy, Valentine's Day is about letting significant people in your life know how much they mean to you. A few chocolates and a bundle of roses may seem romantic, but is that the most meaningful way to show your love?
CVHS Senior L Hurysz recalls their favorite way of showing their appreciation for a close friend and their significant other.
"I love picking up little trinkets that remind me of people I love from all of the places I visit as a way to show them even though we weren't physically together, I was still thinking about them," said Hurysz.
Other non-materialistic ways include hugs and heartfelt cards. 
"I like giving gifts and spending time with people. If something reminds me of a person, I'll tell them I was thinking about them; I also like to write to people," said senior Andrea Erkal.
Some choose to take an approach closer to the risks that Saint Valentine took.
"I show love for my family by drinking expired almond milk to stop my sister from doing so in order to prove a point," said senior Priya Kulkarni.
It is a convenient option. Many people have to work and do not have the resources to pull off grand gestures or to take "love you to death" to a new extreme. The only problem with this is that people have the idea that material items must be given and received on Valentine's Day. Other than capitalism, some say that this materialistic culture stems from Hollywood, media, and the internet. On the verge of sounding like Boomerish, how many times have movies romanticized the idea of someone pulling a big romantic gesture with hundreds of roses everywhere and, woah, a brand new convertible! 
Nonetheless, Valentine's Day has become one of the holidays that call for a more materialistic culture (because nothing says capitalism like Christmas Day!). Oh no! I forgot to get my mumsy something for Valentine's Day. Time to go slaughter some goats and dogs!
View Comments (1)
About the Contributors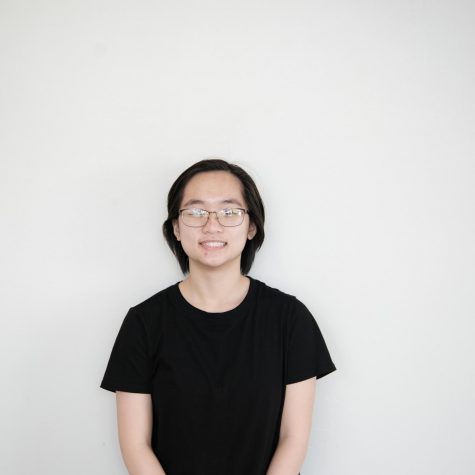 Vivian Huynh, Editor-in-Chief, News Editor
Hi! I'm a senior and like martial arts and drawing.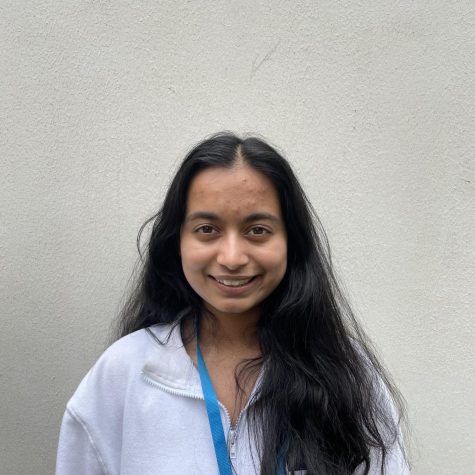 Ankitha Lavi, Staff Writer
Hi! My name is Ankitha Lavi and I am a senior at CVHS. I love playing the piano and am a huge music enthusiast.