Abbott's proposed 'Parental Bill of Rights' causes controversy at CVHS
If voters reelect current Governor Greg Abbott in November, he plans to enact a "Parental Bill of Rights," which would give parents greater control over student education. The bill would allow parents to decide if their children had to repeat failed courses and place teachers on a 'do not hire' list if they provided materials deemed "explicit" by the state. 
Throughout the COVID-19 pandemic, Abbott has condemned school closures and mask mandates. This proposed bill would allow parents to decide whether their children repeat failed courses, have a say in including "controversial" subject material in classrooms and ban the sharing of student data.
The proposed bill comes after the enactment of TX House Bill 3979 in September 2021, which restricts the teaching of Critical Race Theory and supplements it with the prospect of a civics training program to make educators more conscious of teaching race and racism.
Carnegie social studies teacher Dr. Charlotte Haney has expressed her concerns with implementing restrictive education bills, as College Board requires her to teach a set AP curriculum. Critical race theory is the scholarly idea that the social construct of race and racism intersect with laws, perpetuating racist attitudes and practices in society.
"In AP Human Geography, [critical race theory] is in our curriculum—we have to teach redlining," said Haney. Redlining is the practice of deeming certain geographic regions to have high financial risk, then refusing to give out loans to the people living in those areas.
On the other hand, some believe the Parental Bill of Rights will not affect high school education even if educators' agency changes when it comes to curriculum.
"I think it's going to be more of an elementary school issue. At the high school level, I just don't see it being as big of a topic," said AP English Literature teacher James Parker. 
The bill heavily discusses the usage of "obscene" content, stating that educators convicted of providing minors with "obscene" content will lose their retirement benefits, state licensing, and education credentials and be put on a "do not hire" list. However, this clause has caused controversy due to its vague language.
"There are things that anybody can learn about that anybody would find controversial; it just depends on your point of view," said junior Maren Brown. 
 Carnegie parent and PTO Parliamentarian Michelle Ferrell expands on this sentiment, explaining her concerns about the implications for teachers due to the vague language. 
"My concern is the stuff on the sides that are disagreements- some people may say it's pornography, other people do not, especially concerning gender and sexuality. And then you'll have these teachers that could be losing their jobs because of a gray area," said Ferrell.
A report by the University of Houston found that teacher retention rates in Texas have been declining for the past decade. In a study with 13,373 first-year teachers in the 2010-2011 school year, only 6,664 (49.8%) remained teachers in the 2019-2020 school year.
"Two-thirds of teachers, according to AFT last year, considered quitting. It's a lot of older teachers with experience, and we also lose all the new teachers, and what's being left is mediocre teachers who can't get a job anywhere else," said Haney.
Ferrell has homeschooled her children and enrolled them in Texas public schools. She believes that parents have other options to have greater control over their children's education. 
"If parents really want 100% autonomous control over what their kids are learning, then they can homeschool them—that is their choice. Texas is a very easy state to homeschool in," said Ferrell.
Much of the bill's contents have previously been addressed to some capacity in the Texas Education Code, specifically in Title Two 'Public Education,' Subtitle E, Chapter 26 'Parental Rights, and Responsibilities.' 
"I feel like it was already addressed in the education code, and then all this other stuff is slid in there," said Ferrell.
This has led some to question the motivation of this bill, explaining their perspective on the matter.
"It's very clearly a band-aid solution to a problem that is not really occurring," said Brown.
Some have also interpreted the bill as pushing a political agenda rather than aiding education. 
"I think the bill is poorly put together. There are too many disjunct ideas. I feel like Abbott put some things in there to get this little group, and something to get this [other] little group," said Ferrell.
Whether or not the bill is enacted is reliant on Abbott's reelection. However, no matter the outcome, Haney drives home the need for freedom of education.
"Education is the only way through this mess, [and] those of us who are in incredibly privileged positions of teaching need to use that privilege to try to help you all think as critically as possible so that you can keep doing your creative responses to this nonsense," said Haney.
Leave a Comment
About the Contributors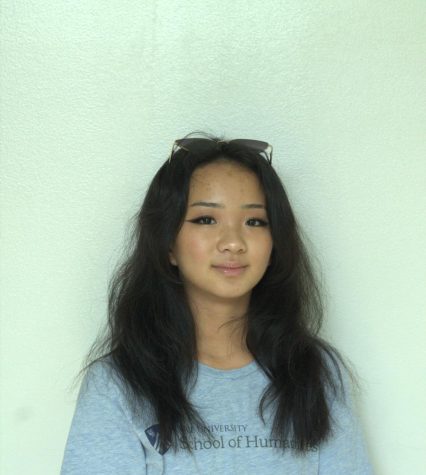 Ava Lim, Co-Editor in Chief
Ava Lim is a senior at CVHS. She's a lover of all things neat and pretty, and has a variety of hobbies, ranging from calligraphy to crochet. They love...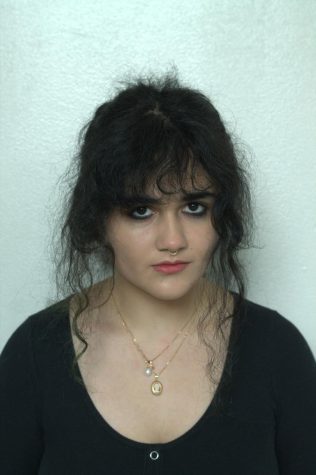 Nicki Anahita, Managing and News Editor
Current senior Nicki is a writer for the Upstream who also manages the site. She loves Micheal Cera and has never not cried while watching Mamma Mia! and...