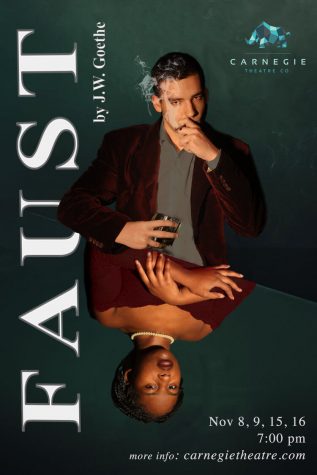 By Annie Nguyen, Staff Writer

November 14, 2019
Carnegie Theatre Company revives the medieval European myth of Faust with a fresh adaptation and sleek production to retell this classic tale. The play is running November 8 to 9 and 15 to 16.  The Tragical History of Doctor Faustus by British author Christopher Marlowe was arguably the first pub...
By Cameron Hart, Staff Writer

November 5, 2019
Carnegie Theater Company has produced many great performances, like Let The Right One In, but what will they do next? Their next show is titled Faust, written by Johann Wolfgang von Goethe, the story of a scholar who sells his soul to the devil in return for obtaining unlimited knowledge.  The character Wagner is a stu...