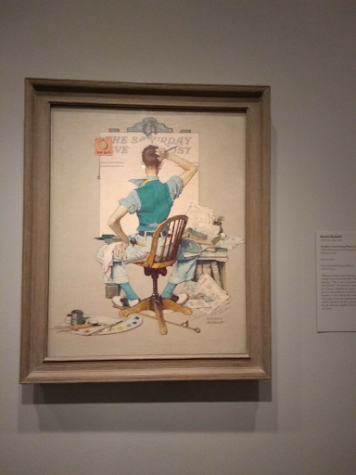 By Shaun Wood, Arts & Entertainment/ Opinion Editor

February 6, 2020
Norman Rockwell was one of the lucky people that knew exactly what to do and had the talent to do it. At age 14, Rockwell enrolled in art classes at The New York School of Art (formerly The Chase School of Art), and was commissioned his first piece: a design for a Christmas card. And now, almost a century...
By Alexandra Silva, Staff Writer

November 14, 2019
A revolution in organization. Progressive politics. Immigration. The international stage. Postwar. Consumer culture. The transition to the modern era from the late 19th century to the early 20th century was an  era of controversy, pain, and progression. These times created the artists we continue to know...