By Carys Oriana Reyes, Staff Writer

January 30, 2020
The CVHS baseball team is heading into spring baseball with new players, a new coach, and a brand new attitude. Last year the baseball team had a hard time with team effort and communication for a number of reasons. "Our coach last year wasn't very good in my opinion, but it ...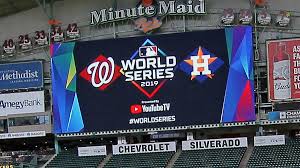 By Carys Oriana Reyes, Staff Writer

November 7, 2019
The Houston Astros throughout the whole season have only had one thing on their minds- Take it Back. But after taking a 3-2 lead after Game 5, the Astros suffered a devastating loss- devastating for its superfans on the CVHS campus. "My immediate reaction after the Astros lost the Wor...