Personal Column: Not just the lazy generation
Meet Generation Z. The lazy generation. The selfish generation. The always-have-something-to-say generation. The generation that only knows how to scroll on their phones and demand everything while doing nothing. However, as I reflect on my past semester as Vice-President of Carnegie's Interact Club, I've noticed another side to my generation.
My generation is filled with ambitious people—people with big goals globally and even bigger determination to speak their truth and inspire others. Take Greta Thunberg for example. Even though she's only 20, she's had an astronomical career as a climate activist. When she was 16, she made her iconic speech at the 2018 United Nations Climate Change Conference, which started a chain reaction of climate strikes held by teenagers around the world. Olivia Rodrigo has used her platform as an influential singer and gen-z "It Girl" to promote topics she's passionate about like vaccine awareness. Social media, which every other generation seems to hate, has helped her and so many other people get their messages across even further. My generation is full of people ready to make a change.
This past semester, I helped oversee Carnegie's 11th annual International Festival, one of the school's largest events. We raised over 20 thousand dollars for Rotary International's Project CLASS Program to further behavioral literacy. Interact's projects are student-led with little to no interference from the administration. Preparation for our IFest required work both before school hours, during school hours, and after school hours. For a month, the Interact cabinet would show up early to school and stay late after school to ensure all of our members were on the same page and that planning was going according to schedule. Managing club meetings with over tk students and cultural committees, reaching out to sponsors and performers, buying decorations and tickets, managing hours and t-shirts, setting up the festival, and supervising throughout the festival- these were tasks that tk. Even though I often felt overwhelmed, my club members and cabinet were always working hard to ensure that our goal of $15,000 raised was met. 
The day of the festival was definitely the most gruesome. Arriving at school at 7A.M, my cabinet and I hauled in a bunch of decorations, coolers, drinks, and food. We set up the storage room for our members to bring in their items and distributed tickets and club shirts the morning of. Afterward, we set our sights on the gym and outside where we would set up the entire festival in just a couple of hours. Everything had to run smoothly, there was no time for error and horseplay. Although our previous I-Fests have been held outside and in the gym, there was an unexpected rainstorm the day of. Adapting quickly, we decided to rearrange the entire layout of the festival inside. With booths set up in the hallways and games set up in the gym, we were unsure of how successful this cramped environment would be, but, we just had to trust the process.  
Despite the troubles, our club went through, Interact's 11th I-Fest was everything it was supposed to be a celebration of diversity and culture with food, fashion, and entertainment that brought Carnegie's community together. That night, counting the money felt unbelievable. What seemed to be merely just a scramble of coins and bills turned into something completely unimaginable. I thought we had miscounted the money. But lo and behold, we – a group of high schoolers no older than 18 or 19 – had raised $20,448.62. Not only had we beaten our goal of raising $15,000, but we also beat the club record for funds raised at I-Fest. 
That night, I took on what I believe my generation's signature mentality is: I can do it. I'll admit it— some of us mindlessly scroll through our phones from time to time. But, my generation notices problems and is ambitious to dream and lead the ongoing change of the world. We are a highly impactful and ambitious demographic, poised to shape the future with our unique perspectives and innovative ideas.
Leave a Comment
About the Contributor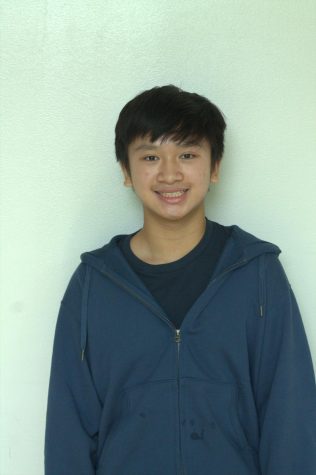 John Nguyen, Staff Writer
John Nguyen is a sophomore at Carnegie who has learned to disprove the stereotypical qualities he is too often summed up by. He is outgoing and extremely...