Review: The return of Girl Scout Cookies
It's everyone's favorite time of the year again, where Thin Mints and Lemonades inevitably reign supreme, pockets are emptied into the girl-next-door's hands and indulging is masked by the veil of donating to a good cause. 
To celebrate this year's Girl Scout Cookies season, we thought we'd share some of our favorites, while also advising people how to best utilize their money. 
Peanut Butter Sandwiches / Do-si-dos
Going in, we thought that these cookies would probably be boring. All Girl Scout Cookies this season and all seasons prior seem to incorporate chocolate or peanut butter into them somehow. Maybe our expectations wouldn't have been so set in stone if the cookies looked somewhat intriguing, but this year's Do-si-dos, Do-si don't.
Their appearance of dry-looking biscuit shells, with cracks to encase a thick layer of peanut butter, left no taste to the imagination. Needless to say, their looks were not deceiving, and we got what we knew we would get. Dry, bland, boring crackers. They definitely weren't gross, but we would never buy them again. In our opinion, save your money and buy a pack of peanut butter crackers instead; that way you can allocate your money during Girl Scout Cookies season to some of the better options.
Rating: 3.5/10
Shortbread / Trefoils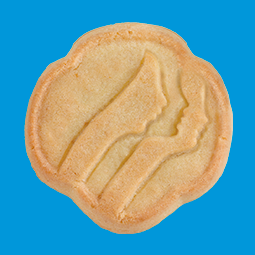 Trefoils are often deemed the ultimate Girl Scout Cookies classic, thus setting somewhat high expectations. The cookie itself presents the Girl Scouts logo without particularly defining changes in color or texture and fails to adhere to any of our senses. While other cookies had interesting splashes of color and strong scents, the "iconic shortbread cookies" were anything but memorable, from first glance to last taste.
The initial bite was dry; the expected buttery texture of a regular shortbread cookie was missing and was replaced with a mess of crumbs in our mouths and on the table. While the cookies weren't inedible, they weren't quite the ones we looked forward to buying when cookie season came along. They were like the type of cookie you experimentally tasted after it got lost at the back of a cupboard for months.
Rating: 4/10
Adventurefuls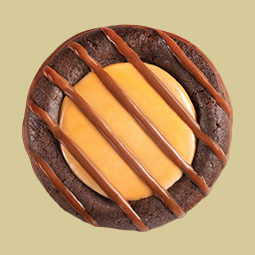 Initially, the Adventurefuls were one of the cookies we were most anticipating. Many of the other cookies included chocolate but never used a brownie as the cookie base. These cookies appeared exciting, hosting a large pool of caramel in their centers and pin-straight lines of chocolate drizzle. At first, we harbored cautionary feelings towards their sweetness: more specifically, their potential to be over-sweetened. Later, we discovered we were right.
It wasn't necessarily just these cookies' sweetness; it was the combination of their sugar concentration with their astonishingly dry and bland base. Since the brownie base itself had very little to no flavor, their sweetness was overwhelming. They weren't bad, they just weren't good. Overall, these cookies were mediocre; however, our especially low rating reflects our disappointment, because we had such high expectations for these cookies. 
Rating: 4.5/10
Toast-Yay!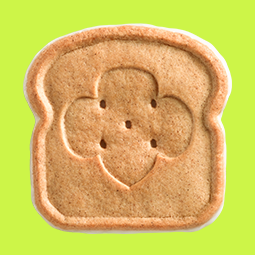 When we first read through the introductory nutritional values page for Toast-Yay! cookies, we both felt rather excited for the supposed French toast taste topped with "delicious icing." Upon first glance, they were a cute toast shape — shocking — embedded with a clover design and a thin layer of icing. Extremely thin. The first bite filled our senses with the memory of snacking on Teddy Grahams as kids, with the slightest hint of sugary goodness.
However, we were not nearly as thrilled. While Teddy Grahams were good in their bite sized proportions, an entire mouthful of dry graham cracker wasn't quite the treat we were looking for. The cookie left numerous crumbs in our hands and required a drink of water to wash down, but the flavor was strong, and the icing felt like a small cherry on top. Bonus points for bringing back old memories. Overall, the "Yay!" in Toast-Yay! was missing, and it felt more like a "Toast-Meh."
Rating: 5.5/10
Peanut Butter Patties / Tagalongs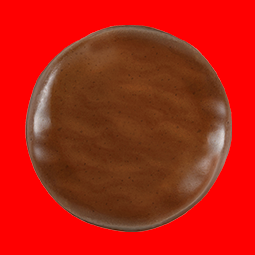 Coming in, our expectations were actually low for this cookie. The website advertised these as "crispy cookies layered with peanut butter and covered with a chocolaty coating," and immediately, our thoughts were, "Another one?" This was definitely the underdog of this year's season.
While there was nothing specifically repulsive about the appearance of the cookie, there wasn't anything especially attractive about it either. They resembled something close to Thin Mints, just lacking its sparsely scattered holes. Just like Thin Mints too, falling towards the upper half of our list, these cookies were also a strong contender. If you dressed up on Halloween night, decked head to toe in an extravagant costume, and received these, you'd probably think they were Reese's Peanut Butter Cups, and like Reese's, you wouldn't be too mad that you got them. 
Rating: 6/10 
Caramel deLites

Caramel deLites, a coconut and caramel cookie ranked 3 out of 8. (Girl Scouts)
We expected these to fall towards the higher end of the list. The overall appearance of the cookie was actually very pleasing; the Girl Scout Cookies website depicted a fun donut shaped cookie, encrusted with coconut and topped with a light caramel drizzle. The shell of coconut flakes, however, weren't exceptionally enticing. Some are coconut lovers and others coconut haters, and we fall somewhere in the middle.
However, when we tried the cookie, our expectations were somewhat exceeded. Its texture straddled the perfect line between too mushy and crispy to the point of dryness. In eating it, I was reminded fondly of the excitement of Easter, with chocolates overfilling my basket as I shoveled the melted goods by the handful. Just as the pleasant cohesion of the various caramelly, chocolatey, coconutty flavors of hidden goods, like Snickers and Almond Joys fulfilled me on Easter's day, these cookies did too. However, this cookie ranks third on our list, because it was entirely too sweet. At max, we think we could eat only two or three cookies before putting them away.
Rating: 7/10
1. Lemonades and Thin Mints (tie)
Last but definitely not least, Lemonades and Thin Mints. When we walked into the judges' room (Rm. 109) with our little food critic notebooks (Google Docs), we had extremely, and we mean extremely, high expectations for the two flavors. As deemed by the very qualified food critics, Thin Mints were the cookie version of mint chocolate chip ice cream, and Lemonades were the cookie version of lemon meringue pie. As we both had above-average opinions towards these flavors and were unable to agree on a "true greatest," both are presented the "Best Girl Scout Cookie™" award, regardless of their numerical rating.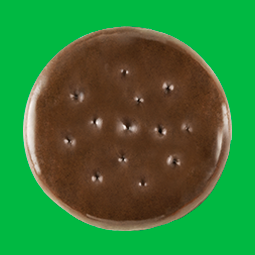 Thin Mints offer a gentle chocolate scent with the slightest hint of mint, with a taste that is just as described: a crispy chocolate cookie covered in minty chocolate. Our expectations were high. Thin Mints were like the unofficial classic Girl Scout Cookies, known to be one of their top selling flavors as well. Although from first glance, the cookie looks relatively boring, with the presentation of another chocolate treat, it particularly sticks out due to the way the mint perfectly balanced out the sweet chocolate bomb, one of this flavor's most defining attributes.
Neither flavor was too overpowering, making the cookie a light and tasty snack. Furthermore, the texture fell somewhere in between the lines of crispy and crumbly, creating the perfect combination that felt like the flavor was melting in our mouths. They reminded us of the Junior Mints we'd see on the shelves right beside a cashier, except we weren't sick of them within the first three bites. Not only that, their thin minty-ness makes them easy to consume and very addicting. Overall, they're an easy snack that leaves your mouth feeling cool and refreshed.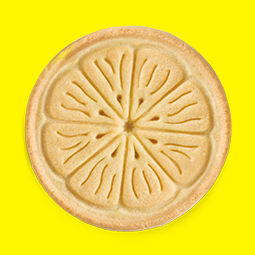 On the other hand, Lemonades, a shortbread cookie with a simple design of a lemon, glazed in an acidic perfection, was different but equally perfect. Going in, we were excited. The last time we had these cookies was the last Girl Scout Cookies season, and we never quite knew exactly how much we missed them until we had them again. The vibrant yellow packaging crisply concealed the plethora of lemony aromas inside, prepping our taste buds for greatness. We were not disappointed.
The cookie itself resembled something like a lemon cake, where the icing was the desired sweetness, and the cookie itself was soft but firm enough to hold the cookie's shape. Some may find sourness unattractive in deserts, and to that we say: one, reevaluate, and two, despite the name, Lemonades have more of a refreshing than nose-scrunching sour flavor. The best cookies are the ones you don't want to put down, and this is one of them. Overall, Lemonades provide a refreshing and not monotonous or head-achingly sweet taste that could leave you looking down at an empty box in a matter of minutes. 
Despite our less-than-pleasant review of some flavors, Girl Scout Cookies season is a time to enjoy and buy the cookies you enjoy. Unfortunately, of the 13 flavors listed on the official Meet the Cookies website, there are still some flavors which we were unable to obtain. Cookies such as Raspberry Rally, Toffee-Tastic and Caramel Chocolate Chip aren't supported by all bakers, while others, such as S'mores, are discontinued, hindering our ability to further elongate our tier list. The ones we did try tended to fall below our expectations. However, not every flavor has to be extraordinary, or else our pockets would be buzzing with flies in no time.
View Comments(1)
About the Contributors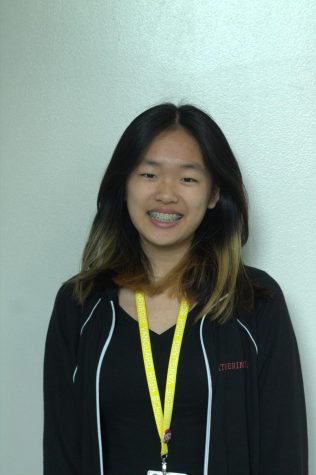 Catherine Hu, Staff Writer
Cat is a sophomore on the Carnegie competitive dance team and enjoys reading, more specifically fantasy genres, and writing in their free time. They also...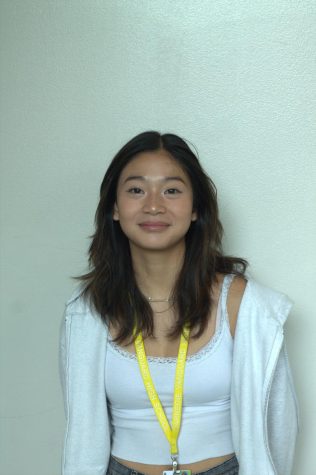 Ella Pham, Staff Writer
Ella Pham is a sophomore and an aspiring lawyer who is determined to make that dream come true. In her free time, she loves to read. Her favorite book...