CVHS Teachers Take on the Court in March Madness
This March, CVHS faculty and staff are facing off in a competition to remember: March Madness. The school is filled with chaos as teams wage total war on the court (not an exaggeration). 
CVHS teacher Colleen Schmidt plans to leave it all on the court in the championship game, whether that's blood, sweat or AP Human Geography notecards.
She recently told sources, "I've carefully calculated my team: myself, Ms. Schulz and Ms. Davis-Owen. You see, we may seem unsuspecting. Just a couple of AP social studies teachers. But just wait. We throw a couple of MCQ's out there, maybe sneak in a reading quiz for fun, and the opponents are done for."
Clearly, Schmidt's plan worked well, as her team easily swept through the semi and quarterfinals, crushing both the Mathletes (Ms. Brode, Mr. I and Mr. Barnes) and ___.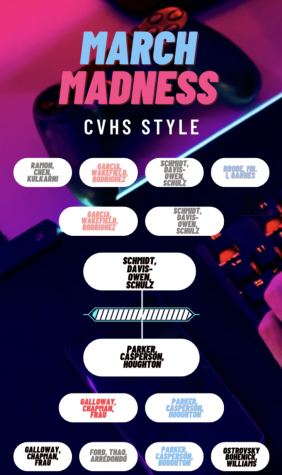 Just like Schmidt, the rest of the CVHS campus seems to be bubbling with excitement, including students. Many have even begun betting pools on which teams will win the championship game, which takes place this today, April 1. The final round — Ms. Schmidt, Ms. Davis-Owen and Ms. Schulz versus Mr. Parker, Ms. Casperson and Mr. Houghton — seems to pit bookworms against historians as English and humanities teachers face off in what many have claimed to be the most important game of their lives.
Both teams are clearly taking some serious steps to prepare. CVHS English teacher, Mr. Houghton, shares that he decided a camping trip was necessary to clear his head for the competition. It seems to have worked, as he was very confident in a recent interview regarding the upcoming final. 
"We've read the opponents playbook, and this game should be a wash," Houghton bragged. 
Be sure to tune in on April 1 to see who wins the final game and becomes the CVHS March Madness champion!
Leave a Comment
About the Contributor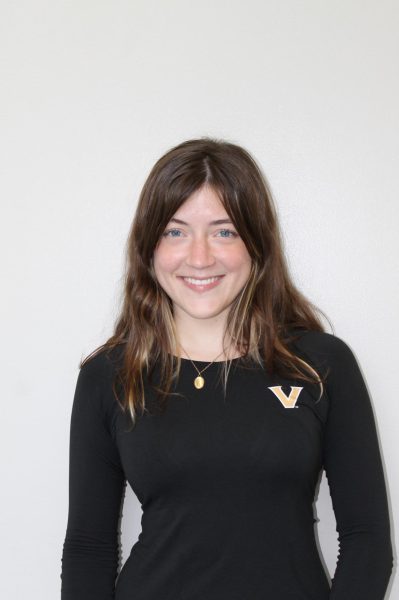 Audrey Piczak, Opinions Editor
Current junior Audrey Piczak plays 7 different instruments including the cello and guitar, while also being a skilled singer, producer, and songwriter....