Album Review: "Exotica" by CVHS Alum Fat Tony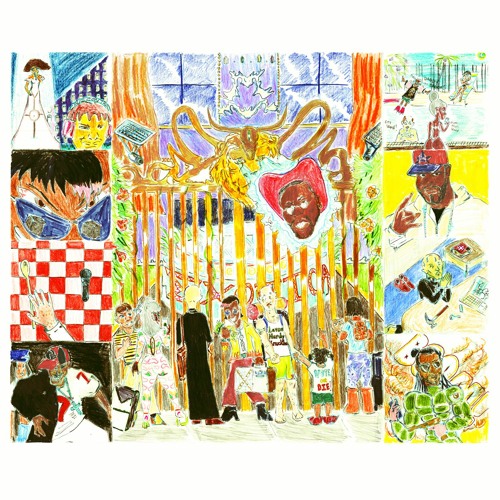 2020 has taught us many lessons, but there are two in particular that are common for most of us. 
The first: things are different. Everything around us is changing, our experiences, our attitudes, our interests. The second: home is everything. A lot of people are spending more time in their home than they ever did before; shut off from the outside world and focusing on what lies within. Both of these themes have stuck with me as I've gone through this pandemic (it almost feels sinful to use the word), and they have guided a number of the endeavors I've taken. This has translated into the food I eat, the way I spend my time, and–arguably the most important–the music I listen to. 
No artist better exemplifies "different" and "home" for me than Houston's own Fat Tony. Many of you might not be familiar with him or his work. He first came out in 2010, a short while before we started to develop independent music tastes. It wasn't until my 7th grade year that I really began to listen to music other than what's Top 40. I discovered him in 2018, during my freshman year. By that time he had already won four Houston Press music awards, been featured in Complex and VICE magazines, and, as stated in his website, he'd played "every worthwhile rap party in America, burning the stage down every single time."
Another fact that you might not have expected: he is a Carnegie Vanguard alum. He graduated in '06 from the Vanguard program, when it was at Jones High School in South East Houston. All the more reason to become a fan. I plan to review his newest album, titled "Exotica" which was released in October.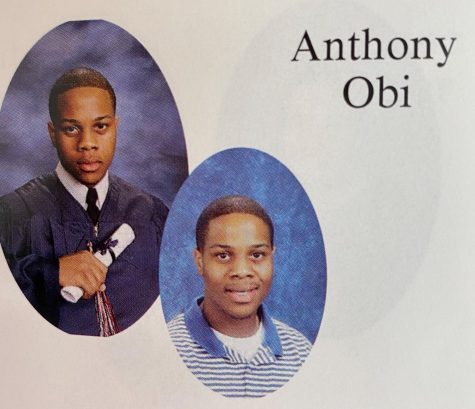 I came to listen to this album ready to hear the catchy, well thought out bars that I had come to expect from him. What caught me off guard with this was its focus. Previous albums (my favorite being his 2018 piece, "10,000 Hours") have recounted his experiences, his feelings, his heritage. This album was different; there was more focus on storytelling. He paints a narrative with the opening song "What Wake You Up," featuring Houston rapper and legend Bun B. The song presents a series of vignettes, about the realness of the world. Characters include a single mother, a homeless man, and a crooked judge. The confrontational chorus, "What wake[s] you up in the morning?/Is it coffee? Money? Sweet words from your honey?" is like a mirror being thrust into your face. The lyrics of this song force the listener to consider what's important in the world and within themself, and to "Be glad that your a** still around." Similarly, "Gambling Man" tells the story of the struggles to secure money, as the main characters profess, "I'm a gambling man/Down to try my luck, just to make a buck." The whole album had great lyrical play, sing-along choruses, and Tony's signature hoarse but certain voice. 
My favorite song on this album, "Jeremy Bixby," is a song that tells the story of an ambitious and by-the-book man with political aspirations that was meant to be "the man" for his hometown. The song talks about his succession through school: "He did everything that he was supposed to do/Exactly when he was supposed to do it." When he ran for office, he "[t]ook his money, spent it all on merch." The entire song is told from Tony's perspective, as a guy walking through a thrift store, seeing an old campaign shirt that says "Vote Jeremy Bixby" and buying it ironically. The plot was incredibly enjoyable and definitely relatable.
The production of this album was, in true Tony fashion, different than what one would expect of a rap artist. The beat to the song "Special Girl," a fun and comfortable love song, has synths that share the sweet and candy-like nature of its lyrics, with video game inspired gentle chords and drums reminiscent of the original 808. It has an arpeggiator that brings me back to Zapp's "Computer Love" or a Daft Punk hit. The vocal samples in "Feeling Groovy" and "New Beginnings" were artfully blended with unexpected drum sequences and a surprising mixture of instruments.
This album was a great quarantine listen. I truly felt the themes of "different" and "home" as I listened, with joy, to Fat Tony's "Exotica." I would give it 4/5  Rhinos for fun storytelling, intricate beats and having me "Feeling Groovy". It has a certain "Je Ne Sais Quios" that will keep me coming back to listen in my isolation. An "Intimate" listening session is sure to get me "Back In the Saddle" and ready to face the "New Beginnings" that are to come as this horrid year closes. Fat Tony truly is the "Whataburger of rappers", as he states.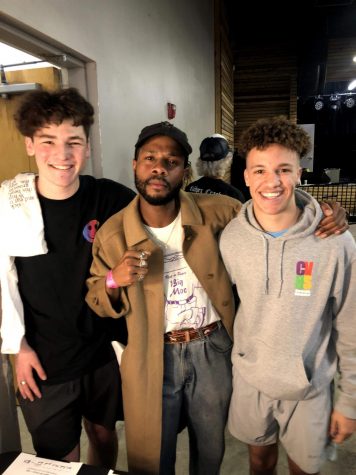 Check him out today, December 17, 2020, as he does a live, virtual performance in the desert for this album, and you can experience it along with me. He definitely shows out in person, I saw him back in March and was completely starstruck.
View Comments (9)