Smart kids can jump
CVHS' new track team produced three regional contenders
On April 9th, Donovan Snell, Gabriela Rodriguez, and Viana Rodrigues competed in the Regional track meet. Although they did not advance, the students were pleased to have made it so far with minimal resources and training their first year. 
"I didn't really go out much because it's hard this year with sports. So I had to do a lot of scavenging for tracks and just places I could run because Carnegie's fields are meant for baseball," said Rodriguez.
The team started training last year but only entered into competition this year. Last year's season ended suddenly due to Covid-19 outbreak. 
This year's season came with a lot of challenges: lack of equipment, such as a track and hurdles for practices, and lack of practices, due to students not knowing if they could hold in-person practices. However, the team did find ways to individually practice for their specific field and running events. 
"I'd be out after school driving for like, half an hour to find an empty field that didn't have baseball players or soccer players. And sometimes I couldn't find a place where I could go jump or run that was close by. And it was really frustrating, and it kind of felt hopeless at times. This didn't happen every day, so it was a lot of like, just testing my luck every day with finding the field," said junior and team captain, Rodriguez. 
Even though the track team didn't have consistent practices, the team members did feel as though the practices they attended and did individually were enough to prepare them for the district meet on April 9th. 
"[Practices] did help because it made me more active and got me back in shape," said junior and team captain, Snell. 
The track team headed into their races and field events with determination to do their best which paid off when they received the results from the meet. 
"I did high jump first, and that went great. It was really nerve-wracking during; but after, I was able to get first place in that, so it was really rewarding. And it was awesome to celebrate with my family and my coach. And then I went on to do long jump, and I made it to the finals. And it just feels really rewarding. And just it makes you pretty elated," said senior and team captain, Viana Rodrigues. 
The team didn't have high hopes for this season, considering the lack of practices; however, the performances by the team members exceeded the expectations of all the team captains.
"I wasn't sure that we would be able to accomplish our really hard goals and achievement, but I was honestly very shocked with everybody able to succeed. So my expectations were blown away by everybody," said Rodrigues.   
Not only did the season exceed the teams expectations, the performances of specific individuals exceeded their own personal expectations with track this season and even challenged stereotypes about how smart kids can also excel in sports. 
"All the work that was put in during these couple of weeks to advance to regionals was really awesome for not only me but the actual Carnegie team itself, just because now our name is known. So for example, at the district meet this coach came up to me and said, 'Oh, my goodness, I did not know Carnegie had a track team. That's awesome. Tell your coach to congratulate y'all because this is great.' So it's just good to know that people are now paying attention that actually smart kids can play sports, and they can do good in it, and we can make it to regionals. So in the end it was awesome just to be able to put our name out there," said Rodrigues. 
All three captains expressed the pride of building a team from nothing when they first arrived at CVHS.
"I would say that if you put in the work for something, and you actually believe in yourself, things can happen. We were a school three years ago that didn't even dream about having a track team, and we didn't even think that would ever be a possibility. But then now we have three athletes go to regionals just because we wanted to. And so I think we all learned that, honestly, if you put your mind to something, it can happen. So I think that's also really cool," said Rodrigues.
As well as, "learn[ing] the atmosphere around the track and get the feel of how fast-paced it is and know what to expect in the future," said Snell. 
The Carnegie track team was considered the underdogs this year due to this being only their second year competing; however, they were not discouraged by the competition from big-school runners that had established their track team years ago.
"This sounds so cliche, but really have fun with it. Because, yes, a lot of these big school runners will look like they will demolish you. And so, you don't need to be discouraged by it, but just go in and have a good time because track is such a mental sport. If you just go out there and acknowledge the practice you've done and there's nothing you can do to change the race out there on the track. And you just have fun with it, it makes such a big difference," said Rodriguez. 
View Comments (4)
About the Contributor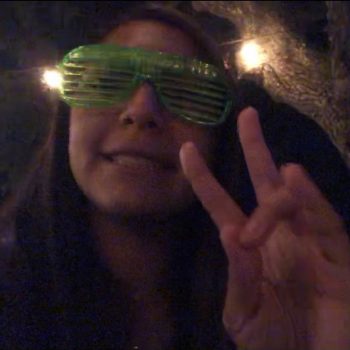 Carys Oriana Reyes, Staff Writer
I'm a sophomore as well as a cheerleader. I like baseball, and watching Netflix.