Grammys 2022: Outfits that slayed
The 2022 Grammys was certainly the best way to start off April. Some come to the Grammys hoping to leave with a trophy in their hand and some come with a swaggy Walgreens bag (yes, you Dillon Francis). Although, yes, we all know you came for BTS, we believe the outfits and what they were inspired by outshine everything else. 
Here are the best outfits of Grammys 2022: 
Dino Queen of the Grammys
The delicately placed contrasting colors of  light green, grass green, and neon yellow highlights Tayla Parx's curves.  The spikes highlight the unique bodysuit and draws attention to the earrings and her impeccable hair. Award-watchers can see that she took inspiration from Mario Kart's Yoshi.
Walgreens Dad / Adam Sandler in any movie 
The gold chain, the plastic Walgreens shopping bag, and the checkered vans, everything screams "dad with swag". In other words, he's the tatted up Adam Sandler.
Hotel Transylvania 
Did you hear? Billie Eilish is replacing Voldemort in the new Hotel Transylvania live action. I think Rick Owens forgot how to make a blazer? I think she's supposed to put her hand through the … Wait… Her head through the – THE COLLAR IS STICKING OUT OF HER.  This looks like my dad's suit I tried to hem for the AP Research presentation last year during quarantine. Abstract and gold. Hotel Transylvania 5 coming to your local iMax. 
The Hanging Tree
Are you, Are you becoming a tree? Alisha Gaddi embraces the watermelon seed she ate a few months ago and now has a tree growing from her scalp. It's such a shame because she is so pretty, but her designers made her wear an aqua-blue crushed prom dress. We just need to wait for the roots to grow around her and voila- she's officially the tree from Rainforest Cafe. 
Throwback thursday / Car Wash Spinny Thing
Avril Lavigne is so! 2000! Bringing back the ruffled black dresses and twinning with the car wash gallop brushes. Her long orange extensions add some "pop"to her monotone black dress while also making a statement that she once would make in her rebellious pop rock age, "Love Sux".
Baby baby baby no 
Harry Lime looks a bit different on the Grammys red carpet. Looks like he found a replacement hat and got some tats! Good for him. The Balenciaga gray suit and the subtle chain on the belt of his pants make this a 10/10 suit. However, it looks like he gave some wrong measurements to his tailor as it's way too oversized. They measured the wrong Biebs.
Disappointed Rich Parents ("You're Grounded")
Depressed mom and "hip" dad, men in black, same thing. Kourtney Kardashian and Travis Barker look like my parents when I show them my grades or when I burned the rice. Although Kardashian looks understated with no jewelry, the cuts in her dress and sheer black sleeves make this an intriguing outfit. Barker looks like he stole Kardashian's jewelry and got a little excited with the hot pink. Sorry, Barker- the hot pink and black do not mix. The glasses are pretty cool though #swagger.
Willy Wonka Wannabee
Hey Finneas! Looks like he got the memo: nice guys finish last. First of all, there is just a swarm of purple in different fabrics: more specifically, the satin purple. Next, the Gucci flower brooch seems way too big. There are so many layers- isn't it hot out there on the red carpet? Normal broke people like us will never know. Overall, this has a vibe of a magician with the end goal of making people disappear (for good). Or better yet, Willy Wonka. We feel that Finneas O'Connell is better fitting for the role of Willy Wonka than Timothee Chalamet. I mean he already has the eerie tense look and  purple attire down.
Ariel out of Water 
Under the sea, but with Green Day hair. I love her outfit. It looks like she's a modern princess and the necklace is just impeccable. However, her hair is a bit closer to Green Day than wanted.
Its Lady Gaga
Of course, we can't forget Lady Gaga. She looks like the more beautiful Cruella Deville. The black and white dress? *chef's kiss* The hair? Immaculate. The jewelry? Perfection. She's perfect. That's it. 
Leave a Comment
About the Contributors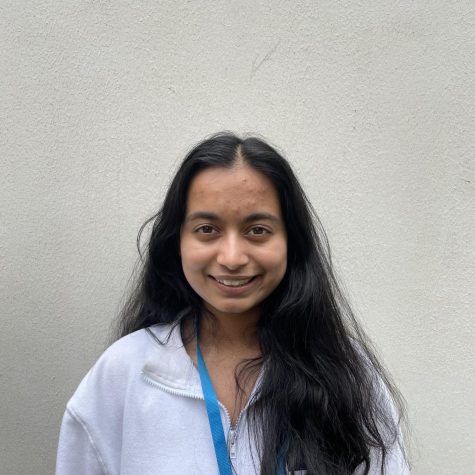 Ankitha Lavi, Staff Writer
Hi! My name is Ankitha Lavi and I am a senior at CVHS. I love playing the piano and am a huge music enthusiast.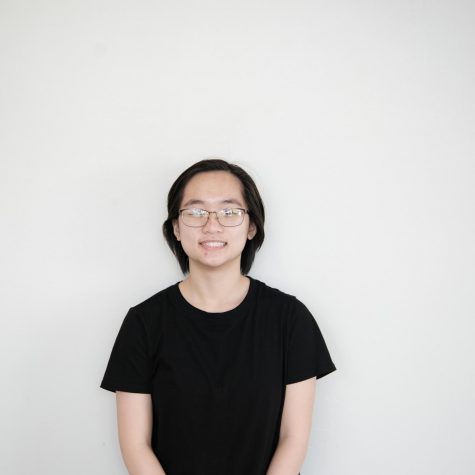 Vivian Huynh, Editor-in-Chief, News Editor
Hi! I'm a senior and like martial arts and drawing.