Grammy Awards- filled with disappointment and some sunshine
The Grammy has  been a tradition in the music industry since 1956. Over 86 different categories from country music, to musicals, the Grammys offer opportunities for up and coming artists. Last year's award show left many hopeful for a possible revamp of the show. We were all thoroughly disappointed this year when it looked like any other year at the Grammys. It seems the Grammys has its own version of what music is. They force artists to accommodate to their way instead of letting the branch out with their creativity. Thankfully COVID-19 restrictions have made the directors have to change things up, making it more entertaining.
BTS, also known as Bangtan Sonyeondan, is a seven member Korean pop group that blew my mind when they took the stage. They settled on doing a remix of one of their most famous english songs "Butter". The interesting intro, magic tricks, suspended entrance of Jungkook, the ease in which they danced, the smooth voices and great remix absolutely shocked me.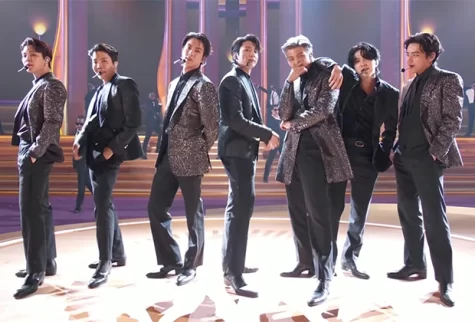 I lack the words to really explain how much I loved this performance, especially knowing the complications they faced with having to get there. With Jin, one of the singers of BTS, undergoing surgery days before the performance and two others having tested positive for COVID-19 (which had only cleared hours before the performance), what they did was nothing short of a miracle. Though Jin had to stay seated in the control center due to the surgery and another member had a slight stumble and smooth (pun intended) save, it was still a spectacular performance. Anyone who didn't know of BTS before then surely knows of them now. It's times like these that make me so proud to be their fan.
Justin Bieber took the stage and performed a new version of Peaches, and in all honesty, it sucked. He obviously meant to play a slowed down version of his grammy nominated song, but the bleeping of all the curse words, due to censorship reasons, completely ruined the song. It got so ridiculous, that normal and 'clean' words were bleeped out and the actual curse words were missed. At one point they bleeped out 'peaches' and missed 'shit' among other inappropriate words and its references to drugs. It seems the Grammys was unable to keep up with Bieber's cursing. The bleeping though, it drove me up a wall. We only heard half of the lyrics because everything else was censored out. 
The slowed down version itself was boring, taking away from the rhythmic bop that the original had. I'm not sure what he was thinking when he decided to slow down the song. It seems random and rundown.  The performance was dreadful and appalling, it didn't actually sound like music. 
The combination of the bleeping and the ballad-like soundtrack just wasn't it. It's safe to say that it surely was a performance no one is going to forget soon. 
All in all, the Grammys was in general boring, like every other year (except for last years). I would've loved to see more creative exploration in the ceremony and performances. Unfortunately, we are stuck with the textbook award shows we have seen this past few decades. It only seems to get more dull with the years, keeping artist performances in the 'safe' range. Hopefully we get a change soon or I might just stop watching the Grammys( like many artists stopped bothering to show up to the award show in general). 
Leave a Comment
About the Contributors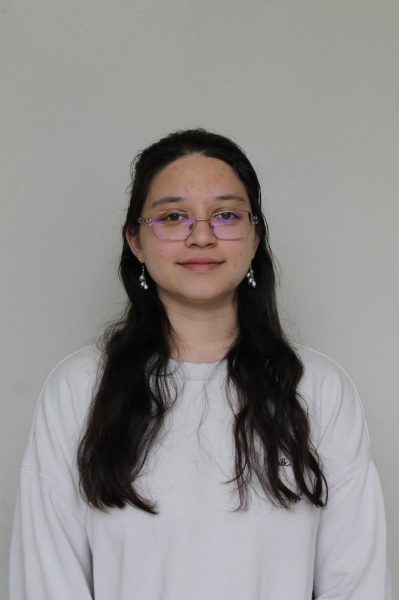 Nicole Rodil Suarez, Arts & Entertainment Editor
Nicole Rodil Suarez is a current Junior here at CVHS. Some tasks that she enjoys doing out of school are reading, specifically fiction, baking with her...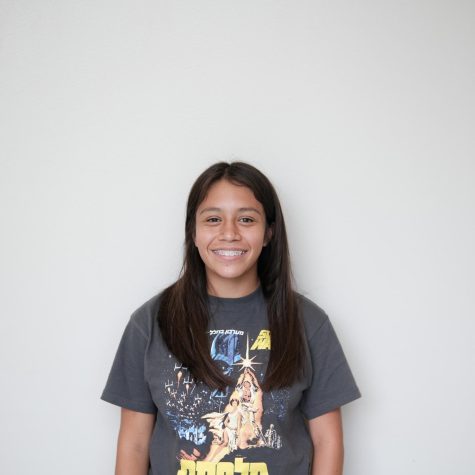 Abigail Nunez, Staff Writer
Abigail Nunez, has two older brothers and a best friend named Esperanza. She has always had a thing for sports , and now plays with the u17 National Salvadorian...