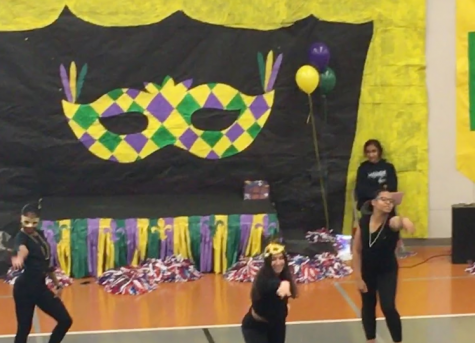 By Ema Wilson, Staff Writer

March 6, 2020
Students cheer as Mardi-Gras beads are thrown to them at the end of a long field trip to the zoo; gold, green and purple flashing with black accents all around the cafeteria which has been transformed into a place full of Mardi- Gras spirit. Tuesday, February 25, CVHS hosted its second pep-rally during th...
By Alexandra Silva, Staff Writer

November 13, 2019
You walk into the gym the first thing you see is the entrance to Dracula's house, you sit on the floor and are thrusted into the world of Halloween. Every corner of the eye is a different costume. Music of the season playing so loud you couldn't even hear yourself think. It all starts off with ...