Common Bond: An Inner City Paradise for Baked Goods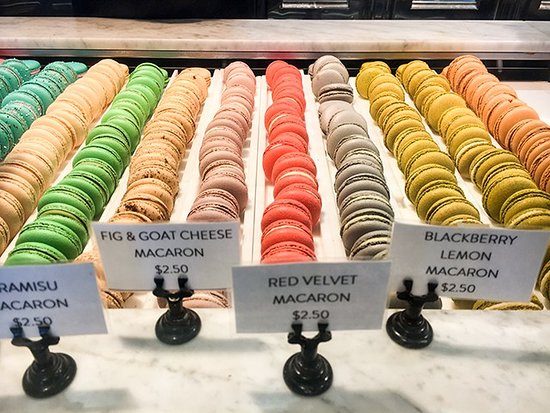 Growing up, I have never been able to turn down a sweet treat, much to my poor parents' chagrin. A myriad of chocolate cookies ranging from crispy to chewy and everything in between, fresh pies baked by my aunts at holidays, the dense and delicious delicacies that are Costco cakes, the dense grocery store croissants, even fresh baked macarons from France. But my heaven, my kingdom come, my paradise has always been the same bakery sitting on Westheimer and Dunlavy – Common Bond.
Opening in May 2014 by Roy Shvartzapel, a graduate of the Culinary Institute of America it became an instant success. CultureMap Houston called it "Houston's best bakery" before it even opened, and it has lived up to that title since the second it opened. With 4.6 stars out of thousands of reviews on Google, Yelp, and other review sites, the citizens of our city seem to agree.
As a high school student at Carnegie with two parents that work full time, I often find myself on the hunt for things to fill an afternoon while I wait to get picked up. Montrose is a blessing, full of rich culture and shops and restaurants galore. However, none of these attractions call me like this delightful little bakery. Simply walking in, being met with the blissful smell of pastries, the sounds of diners chatting and laughing, the open airy dining space, the walk along bar with every sweet thing you could ever want right there on display, is enough to calm the fastest heartbeat and cure the foulest mood (which is wonderful, considering I am usually there after school). But it is a great place to sit down and work on homework while filling your stomach. The wifi is slow, but us Carnegie students are used to working around that, aren't we?
While Common Bond serves breakfast, lunch, and dinner, it is primarily known as a bakery, so that is what focused on for this review. I wanted to give a review on two ends of the spectrum, so I ordered two things: a traditional chocolate chip cookie, and 3 French macarons. The prices were a little heavy (4.50 for the cookie and 2.50 each for the macarons) even if the items were large, and my wallet definitely felt the dip, but it was immediately forgotten the minute I took the first bite; the cheers of my taste buds roared over the slight crickets of my coin jar.
Now, I come from a Southern family, so any type of baked goods have never been far from reach. I like to think [of myself as quite the chocolate chip cookie connoisseur. And this one was one of the greater ones I've had, and one of the larger ones I've had as well. When I arrived, a fresh batch had just been made so the one I received was warm and wonderful, like sliding into a bed when the sheets and blankets had just come out of the drier. And the taste, oh Lord, the taste. The dark chocolate was decadent and melted in my mouth as if it was already liquid. Subtle hints of cinnamon dancing jazz across my tongue. It teleported me right back to when I was four years old in my grandmother's kitchen, her batting my hands away as I tried to swipe a cookie off the tray. It was plain and simple, the way a chocolate chip cookie should be. It was a chewy cookie, dense and doughy, which is how I like it, but if a crispier cookie is preferable to you cookie probably wouldn't be your favorite.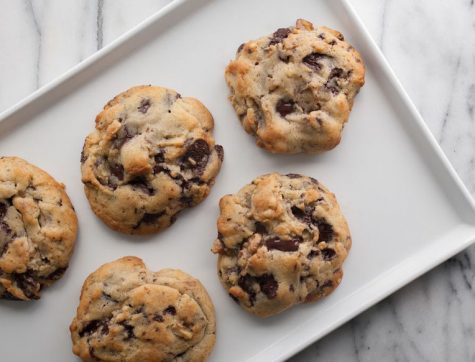 The macarons on the other hand, unfortunately, don't get as glowing a review. I got three different flavors – vanilla, chocolate, and red velvet and each one was, for lack of another word, average. I would compare the flavors to a teen dystopian novel – they're generally pleasant, but when you think about it there's nothing really original about them. They were a bit chewy where they should've been flaky, but still light and downy like a nice throw pillow, and the cream on the inside was just as smooth and delightful, and the way it felt on my tongue was the same soothing feeling when I put aloe vera on a sunburn (but it luckily didn't taste like that). And they were small enough that I could snack on while still typing or flipping pages of a book. Overall they were a decent snack, but nothing especially unique. However, I may be biased after having genuine French macarons.
Out of all the bakeries I've been to and all the baked goods I've had, Common Bond makes the top 5 in my book. Right up there with the solid 5 stars, would recommend to a friend, had a stellar experience places. It truly lives up to its standing of Houston's best bakery.
Leave a Comment
About the Contributor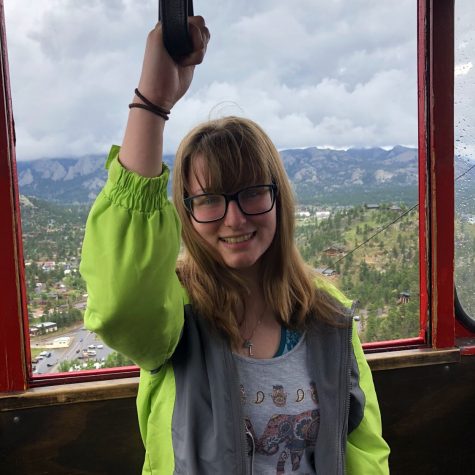 Shaun Wood, Arts & Entertainment/ Opinion Editor
I'm a sophomore who loves Disney Movies and baking (as well as eating everything I make.)

Instagram: @shaun_renee

Twitter: @shaun_wood2022