To all the books our English teachers live by
Growing up, I've always seen teachers as robots. They sit down, type away on their computer, scold a student, teach a lesson, and repeat. Then at the end of the day, after school, they would stand behind their desk chairs, and shut off until 6:30 the following day. I didn't know that teachers were real.
That was until my English teacher, Burleson, turned that idea around for me. She embodied what it meant to be passionate, to be human, and helped me awaken an intense love for reading. Reading was a way of escaping reality, as many say. But I never stopped to wonder, why English teachers find a passion in reading. Maybe they are similar to me in the way that a specific book keeps that liveliness in their hearts to teach us every day.
These past two weeks, I have collected an array of books recommended by all 7 English teachers at CVHS. 7 different genres, 7 unique perspectives, 7 new experiences. Several storylines left me aching for more, while others were more exhaustive to finish than a mile run. But each story left a monumental impression on the teachers, enough for them to earn the "favorite book" title.
In Search of Lost Time – Robert Houghton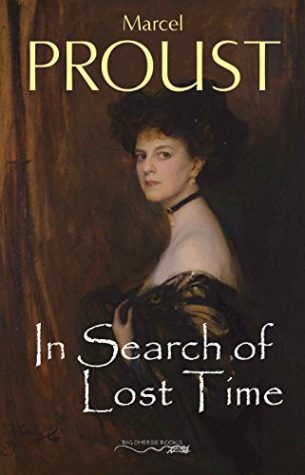 From 100 to 1000 pages of Proust, Robert Houghton is first on the list to give me one of the hardest and longest books to ever read, marking at a long 4,215 pages. This is Houghton's third time attempting to read this French philosophical fiction. Houghton thinks the ability to describe human experience in detailed and abstract ways is extremely relatable. Introducing the connection between memory, smell and taste is symbolic to the narrator as time cannot be returned.
"In Search of Lost Time" is a philosophical fiction about Marcel Proust and his childhood experiences leading up to his adulthood. Proust in his time reflects on what it means to lose time and the meaning of life. Covering Proust's experiences as he grew into adulthood, participated as a part of society and fell in love.
"

But when from a long distant past nothing subsists after the people are dead after the things are broken and scattered, still, alone, more fragile, but with more vitality, more unsubstantial, more persistent, more faithful, the smell and taste of things remain poised a long time, like souls, ready to remind us, waiting and hoping for their moment, amid the ruins of all the rest; and bear unfaltering, in the tiny and almost impalpable drop of their essence, the vast structure of recollection,
is Houghton's favorite quote as he believes that time is something we can't get back. We have to live in the present moment and not let the past become a story we can't understand. People's experience in the world cannot be replicated.
Slaughterhouse-Five – Erica Harris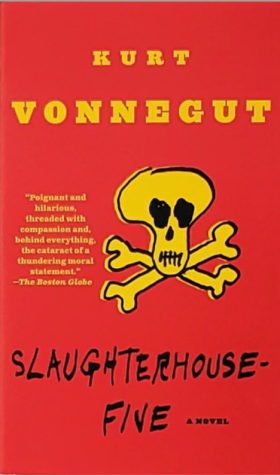 "Slaughterhouse-Five" was the first book English I and English III teacher Erica Harris' husband gave her when they first started dating. Though the book and the meaning behind the book are completely different, the idea of "life kind of just happens and there are no controlling things that happen to you, as humans we still persevere," was what Harris believes made her so engaged in the book.
Billy Pilgrim is a war veteran who is introduced as having schizophrenia. During the book, he jumps between his present life, his life before the war, and this dimension which was created due to his schizophrenia. He creates a false reality of the world due to his young days in the war haunting him, causing his life to crumble around him. Time-traveling back to 21-year-old when he was scrawny and tall, he relived his youth in the war. He encounters many traumatic events throughout his life. At an old age, Billy eventually comes to terms with not being able to change his life despite his ability to "time travel" between his realities.
"
Everything was beautiful and nothing hurt,
is Harris's favorite quote because peace comes when you stop trying to fight one another, to hurt one another, as we must learn that we are all in this together, and as humans, we tend to complicate it so much.
The Master and Margarita – Maxim Ostrovsky
A Russian literature piece from the 1920s written by Mikhail Bulgakov is one of the many literature pieces forced onto English II teacher Maxim Ostrovsky by his father at a young age. Though he believed Russian literature was "very dry and boring," hearing other people who have read The Master and Margarita say that it was their favorite book, made him think that his father was attempting to show him something he now believes is greatness.
"The Master and Margarita" is a dark novel that covers Soviet society. The novel starts with a Devil going to Moscow as a magician to put on a show. The author tries to write an account of the crucifixion of Christ who falls in love with one of the devil's witches. As Ostrovsky describes, it's like watching a funny Studio Ghibli movie.
Alice in Wonderland – James Parker
After a few days of thinking about a book, English IV teacher James Parker was finally able to decide on one
book that calls for his interest in Victorian literature and fantasy. At a young age, Parker watched the original Disney's "Alice in Wonderland" animation which to him, felt like a scary cartoon. During high school, Parker read the book and realized Alice in Wonderland was very different from the movie as it was less interesting than the movie itself.
The novel is a long story of a young girl, Alice, who falls through a hole, specifically a rabbit hole, and is introduced to a strange world of fantasy and wonder. She is sent on many different strange trips throughout her experience in this abstract world and encounters even stranger creatures.
"
'Who in the world am I?' Ah, that's the great puzzle!
Call to Arms – Josephine Lee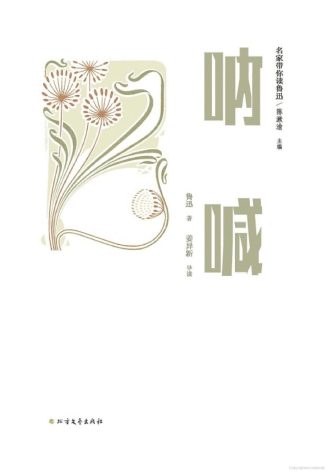 Lu Xun's "Call to Arms" is one of many articles about Xun's life during the Japanese invasion of China. This book is English I and English II teacher Josephine Lee's favorite because growing up, she felt her own education and even teaching alienated her from the real world, taking tests and writing essays, wondering how this would help "address the seemingly insurmountable social problems we face as we grow up." The way Lu Xun wrote gave Lee hope that we, as humans, will find meaning in our literary craft and education when we ground it in the everyday struggles of people.
"
Imagine an iron house without windows, absolutely indestructible, with many people fast asleep inside who will soon die of suffocation. But you know since they will die in their sleep, they will not feel the pain of death. Now if you cry aloud to wake a few of the lighter sleepers, making those unfortunate few suffer the agony of irrevocable death, do you think you are doing them a good turn? But if a few awake, you can't say there is no hope of destroying the iron house.
This is Lee's favorite quote because she believes teens may see the world like a burning house. We can hopelessly try to stop the fire alone, stay asleep while the house burns and decimates us, or wake others up to put this fire out together. These lines give her hope that people, especially young people, can affect this kind of change in the world through their goodness and will.
The Dark Half – Kris Casperson
"The Dark Half" is a book English IV teacher Kris Casperson says was a powerful demonstration that amazing and compelling fiction genres don't have to sound the same. The element of mystery, true crime, suspense, and philosophical quandaries was something she enjoyed when reading the book. Growing up, the genres of true crime, psychology, philosophy, and horror were the most accessible at her local library. She grew fascinated by the human behavior presented in the book and eventually grew to become a fan of the horror genre.
In the book, "The Dark Half," a writer, Thad Beaumont who has been under a pseudonym (a fictitious name), is discovered by a journalist who threatens to expose his name. Before the journalist could do anything, Beaumont exposes himself to the world. But, the pseudonym feels as if this were not the way to go and decides to take matters into his own hands.
An interesting fact Casperson mentioned was that a Stephen King fan, before the novel was released, had made the discovery that King was also writing under a pseudonym known as Richard Bachman. The fan did not expose King's identity but did [out of excitement] contact King's publishers to notify them of his discovery.
"
Most of us keep that inner being locked up, hidden away. A fiction writer doesn't have to do that. He doesn't have to hide it. He doesn't have to keep it from anything. He can let it out, bring it out into the open. Let it live, let it breathe. Hell, he can let it party – give it the car keys, let it ride!
— Thad Beaumont
Game of Thrones: The Song of Ice and Fire – Rachel Bohenick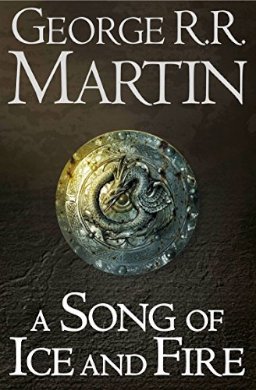 Last but not least we have English I teacher Rachel Bohenick whose favorite book series is "Game of Thrones". The series being as long as it is, she decided to talk about the first book, Game of Thrones: The Song of Ice and Fire. When she was younger, her first fantasy series was "Dragonriders of Pern" by Anne McCaffrey. She found the idea of being able to talk to animal companions fascinating and enjoyed the element that it provides in the book. She has grown to love fantasy literature, Game of Thrones being one of her higher-rated books. Though she doesn't have a favorite quote, she says her favorite Stark is Arya Stark because she is a fierce character, who never gives up.
The series of "Game of Thrones" starts with a battle to gain control of the throne of Westeros after the death of the king. The book follows the Stark family and the fortunes they receive after the King asks Eddard Stark to be the Hand of the King. He ends up moving to the Court with his daughter, leaving his wife and sons behind. One of Stark's sons goes to The Wall, which protects the West from dangers lying outside of it. The book follows the family throughout this journey.
View Comments (2)
About the Contributor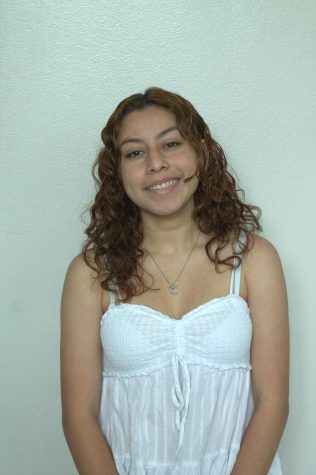 Roxell Bonilla, Sports Editor
Roxell is a junior at CVHS. She loves sports of all kinds, especially soccer and volleyball, and even runs some sports clubs here at Carnegie. She also...