Virtual Dinner: Minecraft Style
As students adjust to quarantine, they devise new ways to keep in touch, stay creative, and enjoy themselves as they usually wouldn't in their hectic lives. While many try online challenges, such as the fitness challenge and the virtual 5K Race, others look to simple ones like virtual dinners and book clubs. 
Dinner is often described as a time to enjoy each others company and celebrate events, but because of current crisis and quarantine, It has become almost  impossible. A challenge, called the virtual dinner, is set to break this boundary. Although Zoom, FaceTime, and Skype are just some platforms that can be used to execute this, there is another app that can be used to carry out this activity, Minecraft.
To start off the virtual dinner, you would need a room and a table for the it to take place, as shown below. I started off with showing my guests around around the room and presented the delicious food that was served, In the left corner, I built a cozy fire to add a sense of pleasantness and added shelves around the room to add to the intricate design of a room.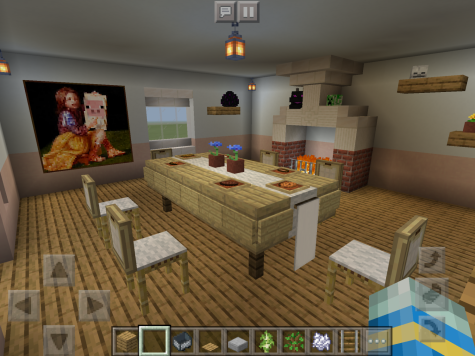 Next, I invited my friend, Gabi Rodriguez, my brother, Vincent Huynh, and his friend, Aito Okamoto to attend the virtual dinner while calling with our phones. This way, everyone was in the room and no one was left out. As a result, the virtual dinner turned out to work better than expected. Everyone enjoyed their food and had a great time.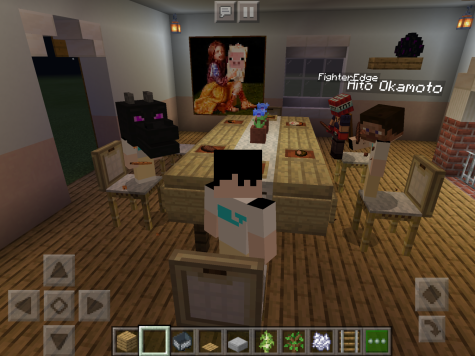 Overall, the virtual dinner flooded the room with the sensation of a friendly and lively environment. The fire place filled the room with warmth as the feeling of a Thanksgiving dinner with family and friends. The conversations crowded the atmosphere with music. Although we may be confined in our homes, that won't stop us from staying connected and having a great time. 

Loading ...
Leave a Comment
About the Contributor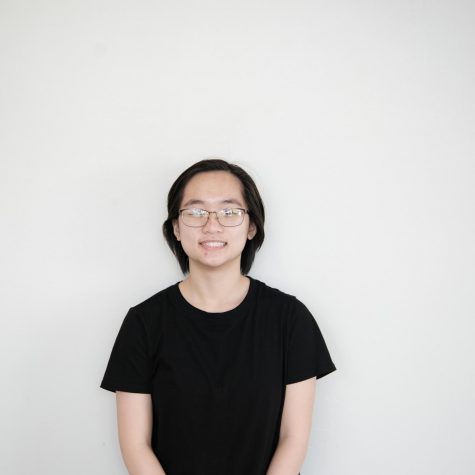 Vivian Huynh, Editor-in-Chief, News Editor
Hi! I'm a senior and like martial arts and drawing.