AAPI hate crimes in a post-COVID America
A Bloomington bus, the same one she always took.
Getting up from her seat, she waited anxiously for the doors of the transit bus to open. However, Billie R. Davis met her before her departure.
On Jan. 11, an 18-year-old Indiana University student was stabbed repeatedly in the head. This attack, the school claims, was because the student was Asian. The attacker, Billie R. Davis, was later reported by an outside witness and charged with attempted murder and aggravated battery
"Would be one less person to blow up our country," Davis said.
According to a survey conducted by The Federal Bureau of Investigation (FBI) during the outbreak of the COVID-19 pandemic, there was a 77% increase in hate crimes against Asian people living in the U.S. from 2019 to 2020. From March 2020 to June 2021, more than 9,000 anti-Asian hate incidents were self-reported to the advocacy group Stop Asian American and Pacific Islander Hate. This correlation has not gone unnoticed.
"During the pandemic, I've noticed a couple of weird stares on the Metro. There were people looking at me, despite me having my mask on, and then they would walk away," Alan Ta, a Vietnamese student at CVHS, said.
Furthermore, in a Hard Truth Civil Rights poll with 1,875 respondents, the vast majority of Asian Americans (82%) agreed that they have experienced an increased amount of hate as a result of the pandemic. Additionally, 70% of those Asian Americans viewed discrimination as a larger threat than the pandemic itself. Consequently, this has generated various issues pertaining to Asian American mental health and caused anxiety amongst many.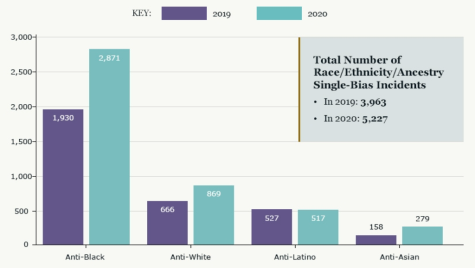 "The Metro is my main form of transportation home. So, there are definitely times I've been scared. I think sometimes it's not safe, and hate crimes are definitely something I could face," Ta said.
Research done on Asian Americans' mental health after the outbreak of anti-Asian hate crimes has revealed that a majority of the Asian community has been affected by the pandemic. More than 35% of Asian Americans surveyed reported a decline in their mental health, with 58% stating that the reports of discrimination and violence against Asians affected their own mental health. Additionally, 57% of Asian Americans report feeling unsafe and anxious when going out in public — afraid of racial discrimination.
As a result, the US has responded. At the federal level, the enactment of the COVID-19 Hate Crimes Act in May 2021 aimed to improve hate crime reporting and increase hate crime prevention. Specifically, it provided resources for the Department of Justice to help officers more accurately report hate crimes to the FBI.
Additionally, some states responded by taking further measures. In New York, a dedicated hotline was established for reporting acts of discrimination, a consequence of the pandemic. Likewise, the New York City Commission on Human Rights COVID-19 Response Team started tracking and responding to pandemic-related harassment by initiating their own investigations, as well as conducting emergency interventions.
May 11, 2023, however, will mark President Biden's scheduled end to the worldwide pandemic of COVID-19. The question then lies in how the effectiveness of these programs and the diminishing prominence of how COVID-19 has affected Asian American hate crimes.
Long story short, the policies haven't had a large effect on Asian American hate crimes. As of 2023, the FBI claims that they did not find an increase in hate crimes affecting the Asian American, Native Hawaiian, and Pacific Islander communities after the bill was passed. Additionally, the bill specifically promised federal funding for state-run hate crime hotlines, but those hotlines have not yet been implemented. Only two states will benefit when the grants are given out in March.  In the meantime, a handful of states and nonprofit organizations continue to fill the gap.
"I had no idea that the policy even existed until you just mentioned it. Amongst other things, I still face microaggressions, and I don't feel any safer," Ta said.
View Comments(1)
About the Contributors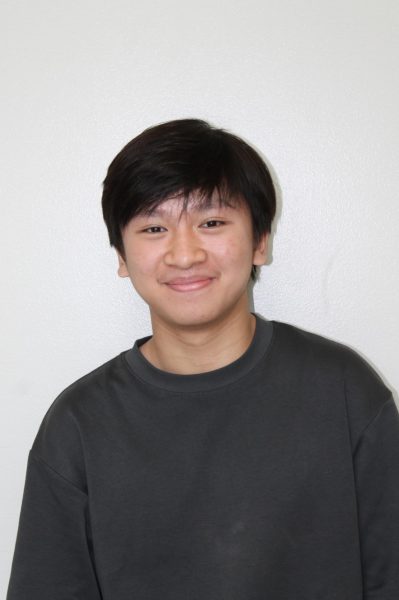 John Nguyen, Staff Writer
John Nguyen is a math-loving student and aspiring Doctor from Houston, Texas. He is from a Vietnamese household and wishes to visit Vietnam, as well as...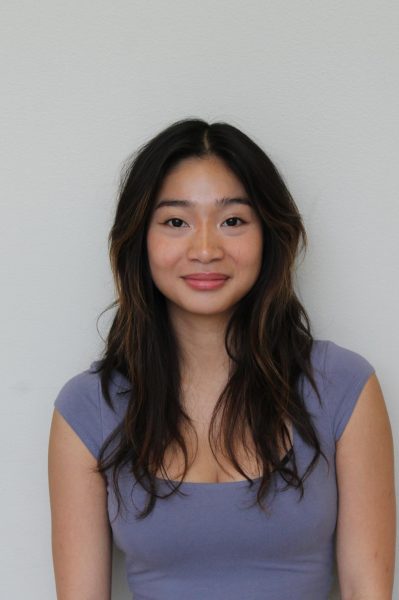 Ella Pham, Copy Editor
Ella Pham is a junior at CVHS. She is part of Carnegie's Competitive Dance Team and has been dancing since 6th grade; her favorite type of dance is contemporary....