District and state COVID-protection plans remain unchanged while HISD's COVID cases increase by more than 100% in last week
A week after August 23rd when HISD opened schools for the 2021-22 school year, the district reported 493 student and staff COVID cases. In the third week, the district reported 1,235 cases, representing a 150% increase in cases over two weeks. In the district's fourth week, as of September 23rd, the district reported 2,693 cases, reflecting a 118% increase under a week.
To compare, before vaccines were available to people 12 and older, as of January 22nd, 2021, there were 2,041 total cases reported at the time, four months into the last school year.
This number does not include unreported cases. HISD's 2020-21 Reconnect Safely, Return Strong required campuses to inform all parents and students if there were active cases on campus. However, under this school year's Ready Set Go plan, schools are no longer required to inform all parents of an active case on campus. The district only requires campuses to notify "impacted students."
"So, with the positive case, we kind of rely upon the parents of that student to notify us that it is indeed positive. With the Ready Set Go plan, we are to notify the students in the immediate vicinity [proximity] of that confirmed positive case," CVHS principal Ramon Moss explained.
HISD has instructed students with presumed or confirmed COVID cases to sign up for Temporary Online Learning (TOL), where they attend virtual learning for their core classes for four hours a day until their 10-day quarantine period is over.
"This is a very difficult situation, in my opinion. We ought to have a virtual format for students, other than temporary online learning. In the temporary online learning, there are some questionable elements in regards to that because as I understand it, the students are prescribed to a curriculum that may not be as rigorous as the curriculum we have here at Carnegie, yet they are required to be in front of a screen with the camera on for at least four hours a day in order to receive attendance credit," Moss said.
Contrary to last year's plan, social distancing of 6 feet is no longer required. The district has "encouraged" three feet of social distancing and required campuses to assign and record classroom seating to facilitate contact tracing.
"I wish that we could still maintain social distance more than just three feet. But of course, we are limited, with classroom space, so on and so forth. And as much as we tried to implement all safety precautions, it puts students at risk. Point blank," Moss said.
As of September 13th, the district eliminated temperature checks from campuses, but CVHS offers self-monitored temperature checks and other precautions at the front door.
"We also have three of the self-standing thermometers where students can take their own temperatures themselves. Two of those are in the front of the building, and then we also have one at the theater for students who are partaking in those theater events or activities after school," Moss said. "We've also provided the sanitary wipes in the classrooms, and I think we've asked the teachers to have the students to wipe down the desk before, or as they come into the classroom or before they leave, or maybe even both of them."
Since May when TX Governor Greg Abbott issued a ban on mask mandates in public places, the state has been locked in court battles with local school districts, including HISD, challenging his order. The ban has prompted the U.S. Department of Education to launch a federal civil rights probe into whether it violates the rights of schoolchildren with disabilities.
"This is my opinion, but I think that the powers that be, whether it's the Texas Education Agency or the government officials for the state, need to understand that for many people, this is a life or death situation. We keep hearing about these new variants, and there's a lot of uncertainty about that, and I'm not hearing about new procedures," Moss said.
View Comments (2)
About the Contributors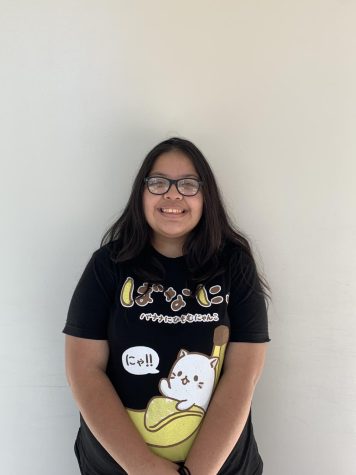 Judith Carrizales, News Editor
Judith Carrizales is a junior at CVHS. She participated as a member of the Film, Riot, and WISE clubs. Her favorite subjects are Journalism (of course!)...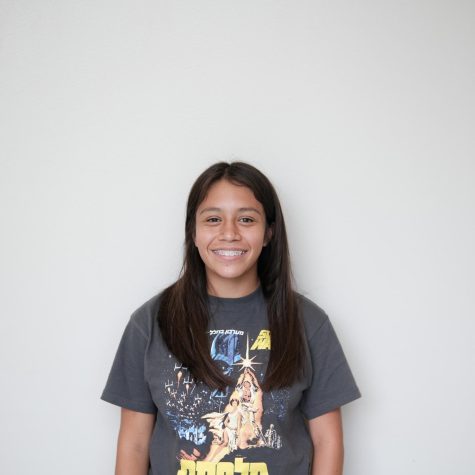 Abigail Nunez, Staff Writer
Abigail Nunez, has two older brothers and a best friend named Esperanza. She has always had a thing for sports , and now plays with the u17 National Salvadorian...