HISD, CVHS cancel or postpone extracurricular activities amid COVID surge
In the first week of school, 45,515 students or nearly a quarter of the district student population were absent on Monday. 26,259 were absent on the first Tuesday of the new year, while 2240 of those students tested positive for the Omicron Covid-19 variant after they returned from winter break. The rise in Omiron cases led HISD to re-enforce the mask mandate and suspend non-athletic field trips, enrichment activities, and curricular trips until further notice.
Due to this announcement, the CVHS administration had to cancel or postpone several activities until further notice.
"On the third or fourth [of January], we got a memo from district offices saying that only events that are athletic or UIL related would be allowed to have campus events," said CVHS assistant principal Juan Garner. "All other activities were shut down, field trips, dances, any other type of campus activity outside of schooling and academics that would bring a bunch of people [on campus]."
CVHS theater students had a new play in progress called Constellations. Constellations was supposed to take place in January, but the new rule caused the Constellations to be pushed back into May. 
"I was really disappointed. I was really worried and also a tad bit relieved because finals week was coming up. We were going to do tech week during finals week, and that was awful. I was also worried because I don't want the show to be canceled forever. It's just sad because it was a fun thing that I did every day that I don't get to do until May now," said Constellations actor Brooke Bushong.
Currently, the theater department is practicing for  UIL, but with the delay of Constellations, other possible theater shows have been affected.
"We're doing UIL right now, which is another show, but UIL is listed as a competition, so it's not the same thing. So technically, I don't really think we can do shows, but it did. Constellations are now going to run in May, which is when dinner theater usually runs. The dinner theater show was going to be the show called Puffs. And everyone was really excited for it. But now it's going to be Constellations. So it kind of ruins that," said Bushong.
While some districts have decided to cancel sports activities, HISD has decided to allow athletic activities. However, they now require spectators to be fully vaccinated during a sports event and require students to wear a mask outdoors during practice.
"I feel like, if you're going to cancel [activities] for everything, then they should at least cancel it for sports because in athletics you take off your mask, whether it is inside or outside, you still get to take off your mask. You can be on the field touching someone or in football tackling each other without a mask. That will spread Omicron more than a bus ride going around a museum," said CVHS Sophomore Addison Claridge. 
Even with the exception of athletic activities, CVHS basketball teams were still affected by this rule.
"The main thing was basketball teams, girls and boys, had games scheduled here. Those games have been canceled or rescheduled. They're playing them in other schools. The other schools are limiting fans," said Garner.
Therapy dogs were scheduled to come to campus before finals week, but this activity was canceled.
"I personally find that really sad. It's disappointing. Look, I wanted to pet a golden retriever. Therapy dogs would have been so nice," said CVHS sophomore Amy Calderon.
Many students have some suggestions on what HISD can improve on. 
"I think a trustee could have somehow set up a system where you could request activities that went against the rule. So you can make a case and argue for them because a lot of activities are exciting and are going to have to be canceled," said CVHS Sophomore and Stu-Co Representative Bela Jotwani.
CVHS' planned Valentine's Dance was also canceled.
"This was my first year in student council, so it's really disappointing that we won't be able to have the dance because it's one of the biggest student council activities. We also have to think of other things to do now that we can't plan the dance," said Jotwani.
View Comments(1)
About the Contributors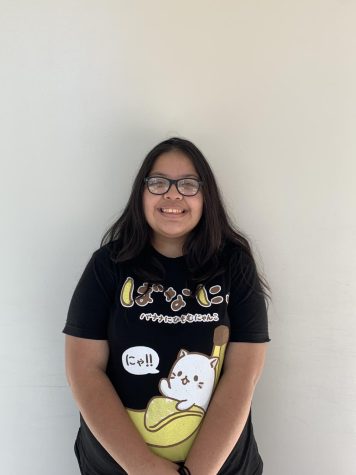 Judith Carrizales, News Editor
Judith Carrizales is a junior at CVHS. She participated as a member of the Film, Riot, and WISE clubs. Her favorite subjects are Journalism (of course!)...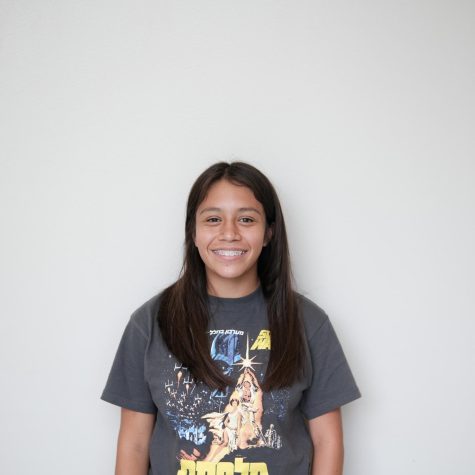 Abigail Nunez, Staff Writer
Abigail Nunez, has two older brothers and a best friend named Esperanza. She has always had a thing for sports , and now plays with the u17 National Salvadorian...