HISD encourages student testing amid testing shortages
When students came back from winter break, the COVID cases in the Houston ISD increased to about 30 people in Carnegie Vanguard's small high school of 808. Many of these students were encouraged to take a COVID-19 tests to show their negative status to come back to school, but hindered with the shortages, they were not able to.
In HISD, there have been 10,000 cumulative cases with the highest number of cases this January. The data shows that a day after we came from winter break, there were 501 new cases reported. With the high number of cases, it had many students and parents worried. HISD responded to these worries with the promise of a program called Ready, Set, Go! Back to School Plan.
The plan called for parents, students, staff, and board members to give their feedback on ways to stay safe while being back to school. The precautions include a mask mandate, sanitation using a disinfectant, and other safety measures. But the biggest part of the program was to provide free Covid-19 vaccines to students and staff. 
The new program has also been in compliance with the CDC's new rules. The CDC advises that unvaccinated individuals who have been near someone infected with covid-19 should be quarantined for at least 5 days. But for individuals who have been vaccinated, they do not have to mandatorily vaccinate, unless they have the symptoms. 
The program is made to oversee the rapid testing for the students who may have COVID. The program calls for schools to test their students in a spaced-out manner depending on the number of cases and students are present. On the HISD website, there is a list of how frequently each school is to have testing. For example, Carnegie should be having testing's every 2 weeks. But when the sick students asked where they could be tested, they were given papers with testing sites out of Carnegie. They also were not told about the testing. 
When looked at the HISD COVID dashboard, the site does show a link for testing sites given by HISD for students and at school staff. Sofia Salman, a junior who was infected with COVID after winter break, explained that she filled out a link given to her by HISD to get tested, but was not updated to. She instead got tested using her personal insurance company's sites. Many students have had similar experiences with the online link. Other locations have been at the HISD Health and Wellness Center, but are only available for "HISD staff, including those who are not campus-based". 
For more information on where to get tested, you can look at testing sites at: Butler Stadium Mega Site, Houston Community College, and other places. There are other locations as this link: COVID-19 Testing Sites – City of Houston Emergency Operations Center .
Leave a Comment
About the Writer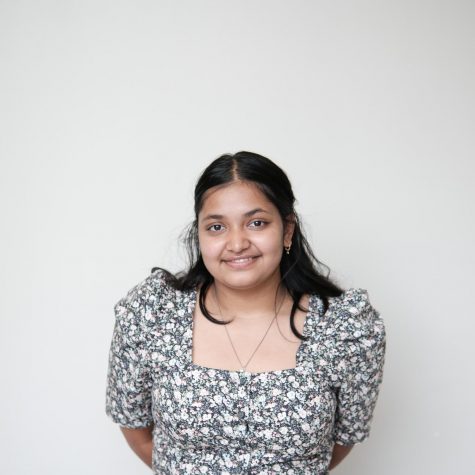 Rugveda Patil, Staff Writer
I am currently a junior. I like making art and playing sports with my friends.