Crash Landing on My Sleep Schedule
Normally, during the school year, I find myself staying up late to do homework. While these are not normal times, I still find myself staying up late. The only difference is that this time, I am staying up late to watch a show. Tonight, I decided to start and finish "Crash Landing on You", a Korean drama, before sleeping.
I first came upon the idea when I was looking at my friends' stories on Snapchat. They were posting pictures of them staying up late and finishing shows towards the crack of dawn. I got the idea of watching "Crash Landing on You" from my friend. She had been trying to convince me to watch the drama ever since it finished airing in February of this year. I took this challenge as an opportunity to expand my list of Korean dramas and kill some time.
"Crash Landing on You" is centered around South Korean business heiress Yoon Se-ri, who crosses into North Korea after a paragliding accident and meets North Korean soldier Ri Jeong Hyeok. The drama possesses a saucy sense of humor around classic Korean drama tropes, like cohabitation, star-crossed lovers, and leaving for America, except in this case, it is to both North and South Korea. The plot itself was not too predictable with the numerous plot twists. I found myself constantly questioning whether the drama would have a happy ending as, as the drama progressed, the plot got more intense, to the point where characters were being held at gunpoint and flatlining at the hospital. I personally love watching romantic-comedies and the amped-up romance present in this drama did not disappoint. The actors included in the drama flawlessly played their respective roles, whether it be a North Korean village woman or a South Korean conman, allowing for everything to seem more real.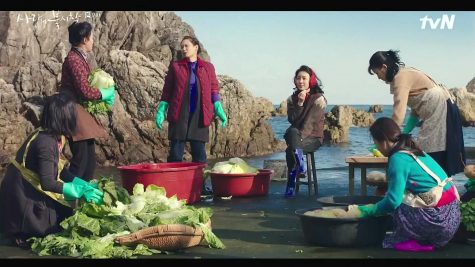 The depiction of North Korean life was one of the major concepts that stood out to me. All the scenes that showed glimpses of life in North Korea felt alien-like but familiar at the same time. The scenes mainly revolved around six village women doing their daily activities like taking care of their families and gives off the sense that they are just ordinary people. Another thing I noticed regarding the scenes in North Korea is that all the actors that played characters based there used North Korean dialects. I didn't realize the difference in dialects at first but after I noticed that detail, my thoughts on the drama just got better.
Aside from its plot, "Crash Landing on You" was also artistically appealing, both visually and musically. All the color schemes used were carefully planned out for each shooting location. For example, the scenes in South Korea consisted of saturated colors in comparison to the scenes in North Korea, which consisted of more muted colors. The different color arrangements helped form a picturesque world and only drew me in more. Musically, the soundtrack embodied the vibe of the drama, lyrically and instrumentally. I thought all of the songs were quite catchy and found myself humming to the melody of some of them whenever they played throughout the drama.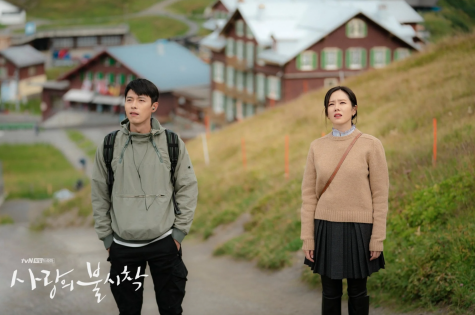 While I have only been tossing out compliments, there were a few things that I did not like about the drama. Starting off, I noticed some plot holes and logic stretches that were present. For example, I found it hard to comprehend the fact that Yoon Se-ri was able to survive being sucked into a tornado while paragliding and managed to land in a tree. After noticing a couple more of these logic stretches, I realized that I was overthinking the show so I decided to ignore them and just vibe with the magic. Additionally, I did not enjoy watching the episodes in the middle of the drama as much as I did with the beginning and end episodes. I think the plot in the middle of the drama was dragged out for too long. Eventually, this dragged-out plot was suddenly halted by narrative angst. In this case, the transition to the plot twist was not smooth.
Overall, I would give the drama a 5/5. The drama includes and perfectly executes everything that I have come to love with Korean dramas, from the plot to the OST (original soundtrack). I think that "Parasite" director Bong Joon Ho's quote, "Once you overcome the 1-inch-tall barrier of subtitles, you will be introduced to so many more amazing films", perfectly sums up my review on "Crash Landing on You". 
My experience of staying up late to start and finish the drama can only be described as a rollercoaster. I did not have too much trouble staying awake to watch the show, however, trying to avoid getting caught by my parents is a different story. "Crash Landing on You" consists of 16 episodes which range from one hour and ten minutes to one hour and fifty-one minutes for a total of 1346 minutes/22.4 hours. When I woke up the next day, I was clearly drained and my family noticed it in my eyebags.
The hardest thing about staying up and watching the drama was being cautious of how loud I was. Normally, when I watch shows, I laugh when something funny happens and cry whenever something sad happens. However, this time, while there were many instances where I wanted to laugh and cry out loud, I had to resort to crying and laughing into my pillow. I feel like I wasn't able to fully express all the emotions I felt due to this and my emotions just piled up throughout the drama. As a result, I feel like I wasn't able to experience the whole Korean drama watching experience to the fullest extent.
Another downside to watching the drama late at night was that it was lonely. Usually, whenever I watch shows, I like to share the funny scenes with my sister. I will usually then run into my sister's room to make her watch the scene just to see her reaction. However, this time, she was asleep, and watching the drama didn't feel the same.
One thing that I liked about the challenge was how quiet it was. Normally, my house is pretty noisy and I find myself constantly having to go back a couple of seconds in my episodes because of how loud it is in the background. This time, I was able to watch the drama in one go without having to go back because I missed something.
Overall, I would give this experience a 3/5. I was drained when I woke up and I feel like my experience with the drama wasn't as good in comparison to the other dramas I had watched. I felt limited when it came to expressing my emotions because I ended up bottling them up so that I wouldn't make too much noise. That being said, I honestly did not hate it. I thought it was nice and quiet and I was able to focus on the show and notice all the tiny details that the producers included. Additionally, I watched the drama while sitting in bed with the lights off and, while I know that that is bad for your eyes, I felt more comfortable and it just made the watching process more relaxing.
Leave a Comment
About the Contributor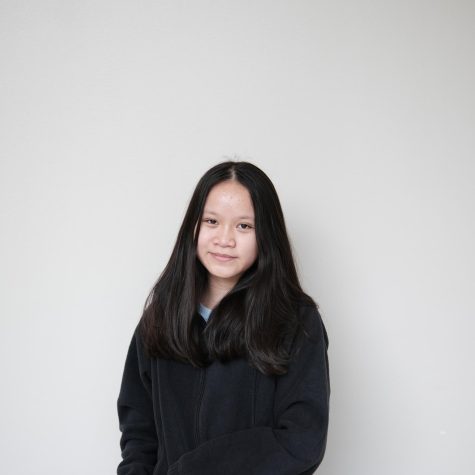 Hilary Nguyen, Opinion Editor
I'm a senior who loves reading, taking naps, and the Oxford comma.