For the first time, all students take AP tests from home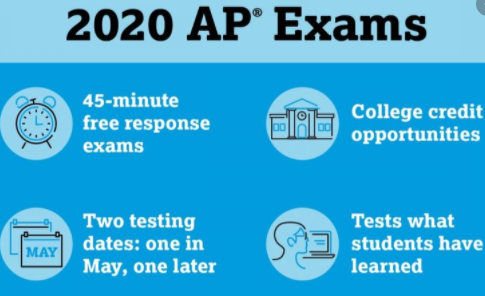 Covid-19 has caused students across the United States to resort to online learning and the College Board has had to alter and change the 2020 AP Tests that are going to happen this May. 
College Board has altered certain tests such as AP World History because of online schooling and has also created a way for students to not cheat while taking the AP tests at their respective times. Teachers are preparing students for the tests which, start Monday, May 11th. College Board is offering assistance on its website and distributing many guides to help out students on their exam day. 
Since AP tests are completed at home for students this year, College Board has to assume students will cheat to try and better their grade on the exam or help others, so they came up with a way for students to not cheat when they take the test. When students are ready to take your test and open their exam, it will take students to an entirely new page that doesn't allow them to open any other windows. If one gets out of the page, it deletes the progress of your work. 
CVHS students have expressed they feel well prepared by their teachers for the adjustments that College Board has taken.
"I feel as though my teacher is well preparing me for the AP tests with the assignments she gives me every week that focuses on one skill or topic at a time and keeping me updated with information from College Board," says sophomore Joshua Ramirez.
On the College Board website, there are demos offered to students that started on May 4th. The demos are for students to know what to expect on the day they take their exams. They provide students with checklists for the exam day that include all the things and items students need when they take their exams. The checklist is also before taking the exam, during the exam, and after the exam, so students are incredibly prepared and know exactly what to expect for their AP tests. 
College Board also offers testing guides that are provided on their website with an exam day checklist, required documents, a testing demo, an AP world language and culture exams page, and detailed FAQs. The testing guide portion includes information about the AP exam e-ticket, five steps to take before the exam day, exam day tips to successfully complete your online test, when exam scores will be released, and June make updates for people who are unable to take the exam in May. 
"College Board reduced the scope of the content and material on each AP exam. CVHS teachers have worked diligently to prepare students for the AP exams, even during online education.  College Board has also been very thorough in the online lessons they have offered. Students have had regular YouTube videos available from College Board, AP practice questions in the AP classroom, and numerous videos on the process of AP testing," said campus AP test coordinator and Dean Melissa Matsu.
These new adjustments made from College Board are what they feel are necessary due to the standards of the coronavirus outbreak and being able to make the test available for all students taking them.
"The College Board did a very good job of pivoting to online testing and modifying the exams in the face of the COVID crisis. Luckily, College Board had decided that the 2019 – 2020 school year would fully implement the AP classroom. This meant that every student was already registered online.  Without this fortunate timing, AP online testing would have been near impossible," said Matsu. 
These past couple of months have evidently been stressful for students considering the transition to online schooling and then preparing for upcoming tests. College Board and teachers have prepared students for their upcoming AP tests, however, it is up to the students to take all the guidance and resources available to them to help themselves pass their exams. 
Leave a Comment
About the Contributor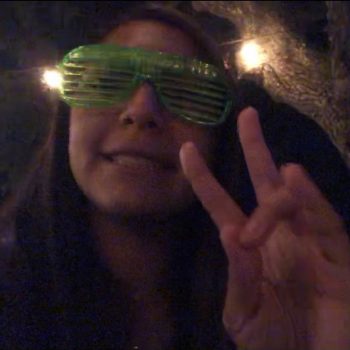 Carys Oriana Reyes, Staff Writer
I'm a sophomore as well as a cheerleader. I like baseball, and watching Netflix.