Businesses Question the Government's Definitions of Essential During this Crisis
COVID-19 has effectively changed the way society operates on a day-to-day basis. During this time there has been an outline laid out for who is and isn't an essential business. Shuchi (Sue) Sharma runs a sign manufacturing company, Sign-ups and Banners. Some small businesses, such as hers, are now questioning if they fit the government's designations of an "essential" or "non-essential" business.
"Especially in these times, businesses need signs to redirect how customers interact and their stores, they may need signs to remind their employees to follow CDC guidelines to wash their hands. So yes, I do consider signage an essential business," said Sharma. 
In the first, about four weeks of the outbreaks when there was a lot of uncertainty, Sharma made a schedule for her staff to minimize risk. This was to ensure that they were able to supply their important clients, such as the Houston Airport System. Since they were deemed an essential business, they still had to continue their work under stressful conditions.  
"We were on a split schedule, we made two different distinct teams, each team would be able to operate by itself with the other team being remote. And we rotated these teams so that they would not meet or interact with each other. And we did this so that if one team member was to fall sick and other team members in that team were to fall sick, the second team could step up and keep our production going and make sure that our clients have the signs that they need." Sharma said.
Due to CDC recommendations, social distancing rules are enforced in all public places. One way to do so is through visuals, such as markers on the floor and banners that cross off areas that people cannot go through.
"We work for the Houston airport system and at both airports, they've needed specific signage to redirect how people not only stand far apart from each other but even new areas in the airport that are not accessible anymore by passengers or earlier on and passengers used to go to a certain passageway. Now that's been changed because of social distancing rules. So the airport cannot function without that signage in place." said Sharma.
COVID-19 has made an impact on businesses like Sharma's as more organizations and businesses call in orders for their buildings. Some orders can be quite unpredictable and they tend to become "rushed" orders. Either way, Sharma's staff is prepared and ready for the unknown.
"So they might have this huge parade organized for weeks and weeks, but forget to place the order for their signage for the parade on time. So invariably, we got our proofs our designs approved maybe just three days before the parade, and we ended up working in, you know, two or three continuous shifts to get the signage done and delivered at the parade site. So we are used to the unknown. So one part of it was the unknown dealing with that. The second part of it is the bigger economic environment that we are in no matter how efficient we are, no matter how nimble and flexible we are." said Sharma.
Overall, businesses, essential businesses, or not, the economy will suffer and business will slow down significantly. "If 60% of Houston businesses are slowed down, no matter what we do, it will affect us.' Sharma said
Leave a Comment
About the Contributor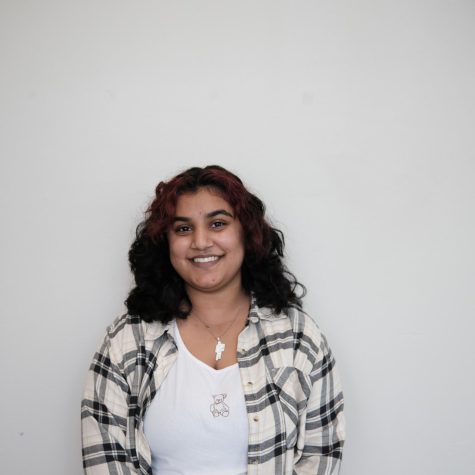 Esha Sharma, Staff Writer
I am a senior who enjoys traveling, writing and hanging out with friends.