Adapting to high school in isolation takes a toll on freshmen students
[/audioclip]
Every year freshmen students need to adjust to the workload, curriculum rigor, and social environment at CVHS. This year, 254 freshmen have an added struggle- adjusting to their first year while in a virtual setting.  
Freshman student Lesley Reyes shared her struggles adjusting to the online platform during first few weeks of her freshman year.
"Sometimes I cannot find most of the work they leave me and sometimes I send emails to teachers, and they don't respond. They respond really late. Around the first week I had technical difficulties with the HUB. All of a sudden the HUB was down and I lost all my work. Unfortunately, all the homework I had was erased and it was pretty frustrating, " said Reyes. 
For Reyes, academic struggles are compounded by both the physical effects of long hours in front of a computer and her responsibility to help her family at home. 
"Literally the reason why I get stressed, is because we're on the computer for more than eight hours, and my eyes get irritated. I have to buy some blue light glasses so my eyes won't get affected. We also have other tasks we have to complete in our house and also with all this pandemic going on I get more stressed because we never know what could happen after that. You overthink if you and your family are safe or not," said Reyes. 
 Not only are freshmen students facing difficulties, but teachers have also found it harder to address student concerns. 
"It's a lot harder for their teachers to recognize who's struggling. In the virtual environment it's hard to tell who's getting lost. So I think freshmen students aren't getting that much support. And then the other thing is that the isolation can be kind of depressing and discouraging" said freshman AP Human Geography teacher Charlotte Haney.   
Reyes' also expressed that there are limited opportunities for social interaction.
"The only reason how I meet new people from my grade level is by some of my teachers putting us into groups, and we have to complete a task," said Reyes. 
Typically, every year the incoming freshmen attend Fish Camp at YMCA Camp Cullen to interact with new students. This year the 2020-2021 incoming freshmen students had to attend fish camp virtually. 
"Fish camp counselors worked hard to still make it happen and it lasted a full week instead of just 3 days. It surely was not the same but I applaud their initiative to make it still happen and to make it as enjoyable and beneficial to our freshmen as possible," said Magnet Coordinator Lamia Moumni .  
School tours were also set virtually which made it a little bit harder because students are used to a face-to-face tours.  
 "Last year, we had tours of the school every Thursday for about 3 months. We also had 5 Saturdays fair located all over the districts and finally I went to all the HISD middle schools to recruit and inform HISD students about our school. It is the same this year but everything is virtual," said Moumni.  
Carnegie has offered our students a new Comprehensive Support and Improvement (CIS) employee to help provide more social and emotional support. 
 "We have hired this year a CSI person to help with the social and emotional aspect in our school. I am working directly with her to work out a targeted buddy system for such cases. In addition, our teachers and counselors are always on the lookout in order to help students to better integrate the school and feel part of it," said Moumni.    
Students can contact CVHS' new student support counselor and manager Elizabeth Reed at [email protected] 
Leave a Comment
About the Contributors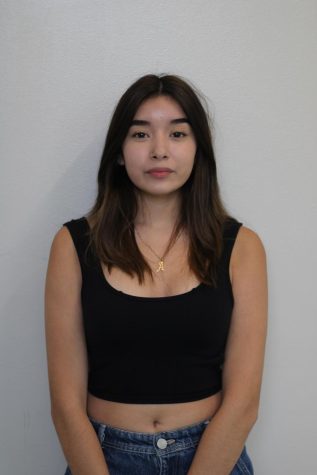 Ashley Becerra, Staff Writer
Ashley is a senior at Carnegie. Even though she is busy with school, she still finds time to do activities outside of school like playing soccer. Ashley...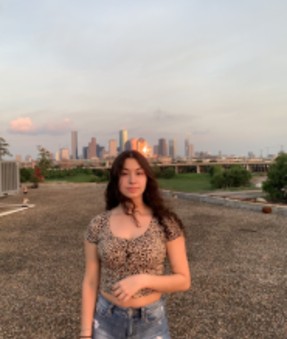 Talia Moghnieh, Staff Writer
i'm a sophomore staff writer. i like to bake and paint