HISD distributes 36,298 hotspots to students without internet
On September 8 when HISD schools started virtually, 68,000 students were absent because they did not have the technology to attend virtual classes. At the October 8 HISD board meeting, Superintendent Lathan reported that 6,619 laptops were still needed to meet students' needs.
CVHS students have now been provided with laptops and hotspots, but the lack of working technology at the beginning of the school year has caused some students to fall behind in class.
"I didn't really have a choice other than to miss the class since the web browsers wouldn't load for a long time. I informed my teachers with a simple email stating that I was having technical issues, and I've maybe missed about 10 classes," said freshman Marjulie Lopez.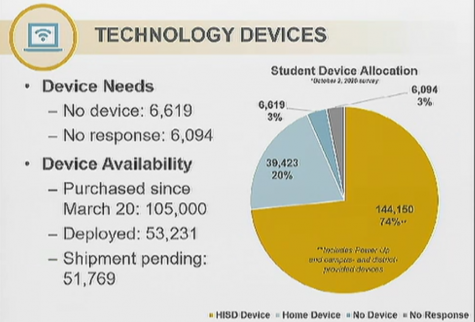 Some students started the school year without wifi connection at home.
"I didn't have wifi for a while and my only choice was to use my mobile hotspot, having that still made it really hard to turn in assignments since it was exceptionally slow," said freshman Marjulie Lopez.
Some students with no internet connection had to wait up to 4 weeks to recieve a hotspot.
"I did contact the school but it took a while for them to respond, but I eventually got the hotspot," said Lopez.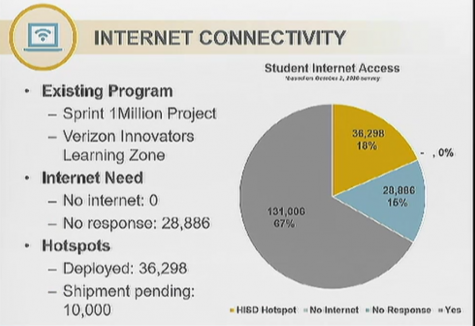 Lathan reported on October 8 that 36,298 hotspots have been distributed, but that the district is still waiting for 10,000 more. HISD also has 36 digital learning centers for students without internet connectivity or technology.
Particularly for freshmen students, technology issues compound the struggles to adjust to the workload at CVHS.
"My grades have been affected by the technical issues, it's mostly all late work since I couldn't turn them in on time," Lopez said.
Some teachers have been assisting and finding solutions for students presenting technology issues to be able to participate and do class activities during this cycle.
"Some teachers took out assignments from my gradebook so my grade is not low and they have given me extended time. At times, I would have to restart a timely assignment that was already 75% done," said CVHS freshman Marvin Johnson.
CVHS' certified computer structural technology specialist (CSR/CIE) Jose Ceja stated that students can email him at [email protected], but also reminded students that not everything is able to be fixed through email.
"Whenever students need computer assistance. They send me emails that I try to tell them, please do this or do that. I have students coming in every day to meet me because I have to see their computers if it's something that they cannot fix through emails or through the phone," said Ceja.
Faced with a decision to choose in-person or virtual learning, many students with technology issues are choosing to go back to the classroom to avoid struggling with technology.
"I chose to go to face-to-face school because I didn't want to deal with wifi problems that much anymore," said Lopez.
When asked if teachers and the school were doing a good job in helping students with technology issues, Johnson shared some positive feedback.
"Yes, they are very understanding and very helpful when getting information across," said Johnson.
If you still are having issues with technology you can contact Mr.Ceja
Email: [email protected] or you can fill out this form.
View Comments(1)
About the Contributors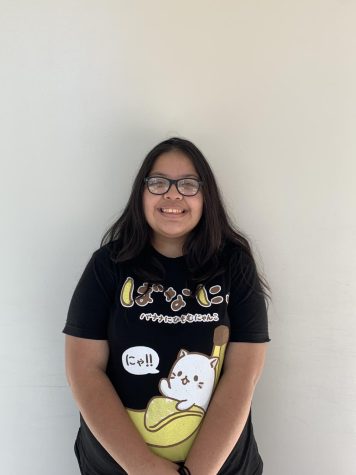 Judith Carrizales, News Editor
Judith Carrizales is a junior at CVHS. She participated as a member of the Film, Riot, and WISE clubs. Her favorite subjects are Journalism (of course!)...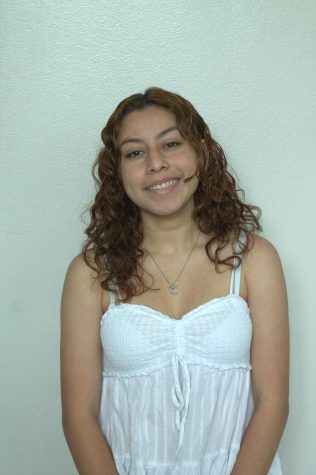 Roxell Bonilla, Sports Editor
Roxell is a junior at CVHS. She loves sports of all kinds, especially soccer and volleyball, and even runs some sports clubs here at Carnegie. She also...