Standardized Testing While Social Distancing: CVHS Prepares for Testing Season
CVHS is officially in test day countdown. From October 27th through October 29th, the school will host the College Board's PSAT for freshmen and juniors, and the SAT for seniors. Given the COVID-19 circumstances, administration is tasked with the added responsibility of accompanying hundreds of students, as well as faculty, staff, and fellow administrators with a covid-proof test zone. Here's what we know:
Regardless of whether students chose to learn virtually or on-site, there is no online option for either test. Students must come to Carnegie campus. Testing week will commence on Tuesday, October 27th, beginning with the SAT for the seniors. Freshmen will follow on the 28th with the PSAT, and juniors will bring testing days to a close with the same test on the 29th.
The PSAT, also known as the National Merit Scholarship Qualifying Test (NMSQT), is offered to high school freshman, sophomores, and juniors. Administered by the College Board, the test is designed to familiarize students with the SAT, and identifies top test-takers whose scores qualify them for National Merit Recognition and prospective scholarships.
The SAT is the College Board's official college entry exam, and serves to determine high school juniors' and seniors' readiness for college.
The senior class totals approximately 160 students, followed by the freshman class at 200 students, and the junior class at 250 students. For the sake of minimizing contact, sophomore class testing has been postponed from the Fall Semester. 
"It was because of social distancing. It would probably be a lot tougher for sophomore and junior classes, our largest classes ever in the history of Carnegie . Both have over 250 students. The school was built for 600 students, and we're approaching 900," said CVHS Assistant Principal, PSAT/SAT head administrator, and AP European History teacher Juan Garner.
Amid this pandemic, there are rising concerns about how CVHS will follow social distancing guidelines. While students are still required to wear a mask and remain six feet apart from others, the layout of the classrooms are a bit different. During the PSAT, about 100 students will test in the gym while the rest are placed into classrooms with 12 to 13 students each. Desks will be placed six feet apart and only students taking the test will be allowed on campus. 
"So that's what we are doing to try to one, create a safe environment as much as we possibly can, and to offer our students these important assessments," said Garner. 
As students arrive, they will form a line outside the school, still remaining six feet apart. Students are required to get their temperature taken and will be asked a little questionnaire regarding if they have showcased any symptoms recently. 
"You have to get the temperature taken, you have to sign in and all that. So right at the front door, if the kid has 100 degrees, they won't they won't be allowed in. So that's the first screening and from the beginning, everybody's temperature is taken at the door. Of course, you got to come in with a mask. If you don't have a mask, we do have some here that we can give students," said Garner. 
Normally students would fill out the required test pre-administration days before the test, but due to the pandemic, it will be filled out on the day of. 
"Start date start time is nine, I want to say, but we have to do the pre administration, normally we do the pre administration a couple of days before the test but we're going to do that on site. So the doors probably have to open at 8:30 but we probably can open them earlier  than that. We probably will open them earlier than that so students have about an hour to get in," said Garner.  
Leaving the school is a bit different. While administrators are still unclear with protocols, the general plan is to have students remain at their desks until their parents arrive. Students that have their own car may leave, but they are not allowed to socialize with others. 
"Students are probably going to remain at their testing location their desk, until we get confirmation that they have their ride here or they have a car we might let them go but there certainly will not be this free flowing of students, hanging out waiting the front of the building or waiting somewhere congregating," said Garner. 
Even with these policies put into place, students and teachers alike are still unsure about whether it is safe to take the PSAT. Garner expresses that it is very important for students to take these assessments but it isn't required if the student or parent feels that the conditions are unsafe. 
"I think people have different opinions about it. I think that particularly the SAT is important and in the PSAT too, but I certainly think that the SAT is more important…None of this is required, if the parent feels or the student feels that the school is not safe enough for them to take this assessment, you don't, as simple as that. The parent, you know your situation and you have to make those decisions based on your specific situation," said Garner. 
Despite the weighing concerns, student optimism regarding the school's protocols for standardized testing remains grounded. Earlier in August, CVHS opened its doors for students to schedule timed visits for school laptop system updates, as well as schedule and textbook pick-up, in a socially-distanced fashion.
" I completely trust the CVHS administration, they know what they're doing," said CVHS junior Monica Balakrishnan."
About the Contributors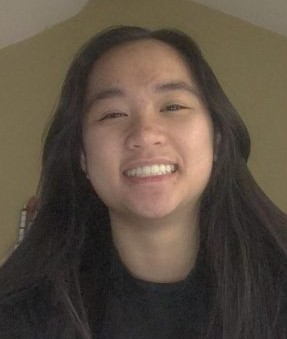 Vivian Huynh, Editor In-Chief
Hi! I am a junior and I enjoy martial arts and drawing.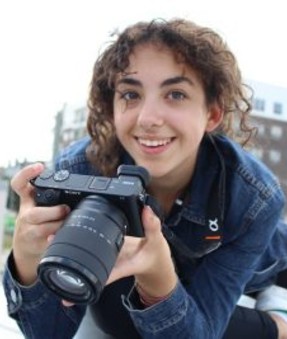 Gabi Rodriguez, Editor In-Chief
Howdy! I'm a junior, and I'm really passionate about listening to people's stories. I'm eager to create new content and hopefully grow as a writer and...