State mask mandate disappears March 10 while vaccines expand to school employees
Texas' mask mandate is set to expire Wednesday, March 10. Meanwhile, only 15.8 percent of the state population has been fully vaccinated, making TX one of only four states in the U.S. to have less than 16% of the population fully vaccinated. 
30 days into his presidency on March 3, Biden announced his push to make vaccines available to all school employees, in order to work towards his original proposal to get teachers back into classrooms within 100 days into his presidency. A day after, the TX Department of State Health Services announced school employees were eligible to get the vaccine. 
Since then, HISD has been encouraging its school employees to get the vaccine, which will have an impact on CVHS teachers and staff and students as well.
On January 26 Biden announced a 3-step plan to obtain 10 million vaccines a week. This was up from the previous 8.6 million a week that were being distributed under the previous administration. On February 11th President Biden finalized the deal with Pfizer and Moderna, the two largest COVID-19 vaccine producers, to buy 200 million more vaccines by the end of July. With this second purchase of vaccines, the United States is set to have enough to inoculate the entirety of the country. 
On March 3rd, Governor Abbott lifted the mask mandate which strongly encouraged people to wear masks in public but barred local governments from enforcing their own face-covering mandates. Along with the declaration, Abbott has announced that as of March 10 all businesses and facilities can operate at 100% capacity. Even with the lifting of the mandate, many businesses are still requiring face coverings.
HISD has also made an announcement the same day of Abbott's announcement, stating that they will continue to enforce the wearing of masks on its campuses. 
"The Houston Independent School Districts is aware of Governor Greg Abbott's announcement to lift the statewide mask mandate. HISD will continue requiring all students, staff, and visitors to wear masks on district property and at district events" announced HISD on March 3rd via Twitter.
Oliver Mendez is a senior at CVHS who was participating in the in-person learning until mid-January of 2021.
"I am not a fan. I want to see everyone's faces and smiles again. Everyone knows not to breathe in each other's face and that is why Abbott made the announcement," said Oliver
An opposing view to his is that of Hannah Mansour, a junior at Carnegie.
"Everyone should continue to wear masks and do their part as it protects everyone around you," said Mansour.
This new vaccination plan has already begun affecting students at CVHS, such as junior Alexandra Silva. Silva is a student with a rare heart condition, and thus was put on a priority list to get the Pfizer vaccine. 
"I didn't even have to apply for the vaccine because it was being offered to all people 16+ with chronic conditions," said Silva.
She got 2 doses of the Pfizer vaccine the first being on February 3 and the second being on February 24.
After getting the vaccine I felt dead. My body ached and I felt nauseous and light-headed. I also had the chills. After 2 days all of the symptoms subsided," Silva said. 
Although early to get the vaccine, Silva has not been the only one on campus to receive it, even before Biden's expansion of eligibility to school employees. Algebra 1 and 2 teacher Julea Brode received it on January 2 only a month after the Pfizer and Moderna vaccines were approved by the FDA. 
While the federal and the state government is encouraging students to return to schools, it is unclear whether most students will do so in the remainder of the school year.
View Comments (2)
About the Contributor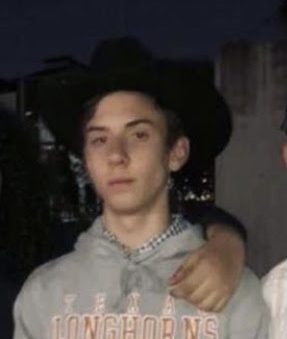 Thomas Dowe, Staff Writer


I'm a Junior at CVHS and enjoy playing lacrosse and hanging out with friends.