The Complete Persepolis: Ancient Civilization, Contemporary Feminism
In her complete 2003 illustrated memoir, Persepolis, Marjane ('Marji') Satrapi captures the struggles and triumphs of being a woman and growing up in post-revolutionary Iran. Through thoughtful prose and vivid illustrations, she brings to life a complex country,  one populated by free-thinkers, strong women, and a deeply rich culture. Given the at times rampant media misrepresentations of modern Iran, Persepolis is an important book for American youth to read, a conscientious attempt we must make in order to not only understand modern Iran, but our own country's role in its history as well. The sheer genius, feeling and entertainment with which the book has been so carefully created is a delightful bonus.
Persepolis begins by detailing the author's memory of youth before the 1979 revolution– the turmoil, yes, but also the excitement and hope. We are introduced to Marji, a precocious book loving youngster who's best friends with God and for a time believes herself to be the final, greatest prophet of Islam. Through Satrapi's own skillfulness and subtlety the reader learns Persian and Iranian history along with young Marji– as well as her own story. It is revealed early on that Marji herself is the descendant of an overthrown Iranian emperor, in her blood runs the once royal line. While Persepolis is undoubtedly Marji's tale, we also hear the important stories that elaborate the Persian experience as a whole. We learn of Marji's lovestruck maid, her wise, firecracker grandmother, Mr. Khosro the passport forger, and her dear Uncle Anoosh whose humor, charm and bravery only make him more tragic. And of course, the tale of the revolution itself.
Young Marji's life as an outspoken young woman and budding political activist is particularly poignant in our day and age. She is a product of the environment she so beautifully layers and explains on each page of Persopolis; the veils, the war, the bombings, the parties, the arrests, the exodus– all of it is drawn onto each page through the eyes of a young woman. That is, until she leaves.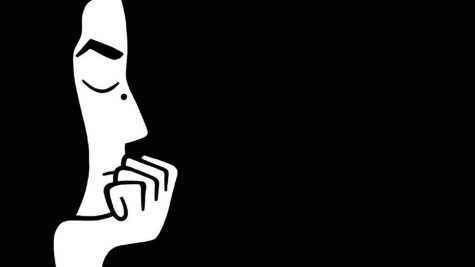 The latter half of the book details Marji's education at a French school in Vienna. Where the first half dealt with optimism during oppression and virtue prevailing in the heart of Marji the child, the second half crafts Marji the woman and her fearsome struggles with addiction, homelessness, and her own demons.
"I think that I preferred to put myself in serious danger rather than confront my shame. My shame at not having become someone, the shame of not having made my parents proud after all the sacrifices they had made for me. The shame of having become a mediocre nihilist" 
What Satrapi creates, what Persepolis is at its core, is the depiction and voice of the ageless disillusionment of adolescence and womanhood. As she loses herself in Vienna, to loneliness, to drugs, to the wrong types of people, it's hard to not feel a certain kinship to Marji the wanderer. She riff-raffs from home to home (with a not so brief intermission in the streets), a near perilous journey from which Marji the woman slowly emerges. While Persepolis absolutely covers dark, heavy material , (including the events referenced above and the Iraq-Iran War), what contributes to the page turning quality of the book is the genius humor and candidness with which Satrapi writes. What makes Persepolis impossible to put down is how Marji and her story makes you ponder life, laugh out loud, and feel like crying– sometimes all within the span of a page.
Then, the final part of the book (and my personal favorite of the sagas) is Marji's return to Iran. There, as an adult, we see her transform, struggle and evolve to become a fully fleshed out, brave, and deeply complex woman. In the final part we see Marji grapple with her tumultuous relationship with self, God, and country– the final stand in Satrapi's tour de force from which the reader emerges more learned, satisfied and triumphant. 
Though Satrapi hardly portrays herself as a role model throughout Persepolis, she absolutely is a woman whose story of perseverance, subversive femininity and revolutionary ideals we can admire, appreciate, and learn from. For these reasons, and for the appreciation of feminism everywhere, I sincerely hope you give Persepolis a try. Happy International Women's Month!
Leave a Comment
About the Contributor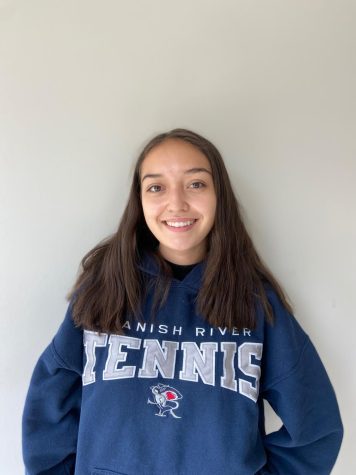 Sofia Hegstrom, Contributing Writer
Howdy! My name is Sofia Hegstrom and I am a senior who loves to read.