Students remain cautious even as they start to get the vaccine
In March of 2020, life took a drastic turn. A pandemic swept the country, changing lives in an instant. Students were moved to online school, many people got laid off their jobs, and soon, everyone was quarantining. This time seemed to last forever, with no end in sight, and people began to worry that the masks and social distancing would become the new reality.
December of 2020, things began to change, when the first COVID vaccine was given to a New York nurse. With the development and administering of the vaccine, it seemed like things may be returning to normal, and the country was hopeful that this chapter would soon come to an end. But what did this mean for the people? Was it safe to be unmasked? Could gatherings start back up again? How much of a safety net did these vaccines really provide?
For some students at our school, this reporter included, unmasked gatherings are something that are slowly becoming more of a reality with the vaccines and some have participated in them. Birthday parties, graduations, or even just spending time with friends are all things that had been seemingly cancelled or put on hold due to the pandemic, and now they can continue.
However, there are some students that are more cautious, even with the vaccine, and want to be absolutely sure they stay safe in the midst of this time. Yesenia Gaspar, a junior at Carnegie, is one of these students. She plans to get her first dose of the vaccine soon, but says she still will not stop wearing her mask until the pandemic is over.
"I will not stop wearing my mask until it is completely, 100% safe to, not just for myself but for the people around me. Heck, I might still wear it then. I have no problem wearing masks and honestly like them because I can go grocery shopping looking busted and no one can tell besides my outfit," says Gaspar.
Even with the vaccine, she still does not plan to attend any large gatherings, even with her extended family, and expressed wariness being around others who do not take the same level of caution that she does.
"I guess I am just super cautious and a scaredy-cat, but I would need to see evidence like from the CDC that says that it is completely safe and even yet I would wait. I think what they say right now is that vaccinated people still have to wear their masks so I will not feel safe as of right now," says Gaspar.
As of right now, it's hard to say what is safe and what is risky, or even how safe the vaccine is. Some students have begun to participate in unmasked gatherings, believing it to be safe, whereas others, like Yesenia, prefer to be more careful. The development of the vaccine will bring hope with it and maybe soon, help the country return back to normal.
"Hopefully with everyone vaccinated we can start to see rates go down and soon COVID-19 will be the thing of the past. I am a bit worried if the vaccine would also help prevent the spread of the other coronavirus variants that we have seen especially here in Houston but I think so far they are saying that it does so hopefully it stays that way. Obviously, we want the transition to be slow because I fear that an immediate transition back to normal life might uncover issues and cause another wave," says Gaspar.
View Comments (3)
About the Writer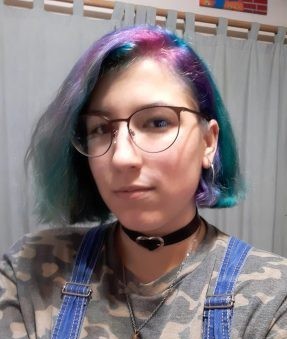 Kallisti Clemons, Staff Writer
Hello, my name is Kallisti Clemons and I am a senior who likes karate, playing guitar, and writing. I am passionate about social issues involving the LGBTQ+...