BookTok Books- From the gut-wrenching to the yawn-inducing predictable
After hours of scrolling through my TikTok "For You" page, I came across BookTok. I noticed there was a trend of books being recommended to read. This raised the question- Do BookTok books live up to their expectations or are people simply jumping onto a bandwagon?  To answer this question, I explored The Invisible Life of Addie LaRue by V. E. Schwab, We Were Liars by E. Lockhart, and The Shadows Between Us by Tricia Levenseller, suggested on my "For You" page. 
1. The Invisible Life of Addie LaRue by V. E. Schwab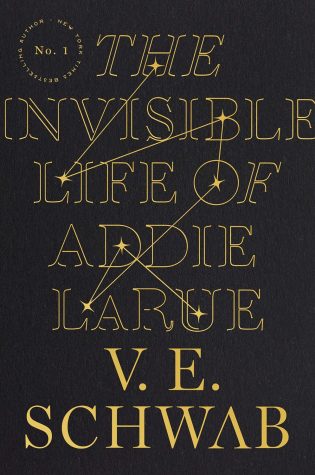 Addie LaRue, a woman born in Villain in the year 1691, was told to not pray to the gods after dark but one day out of desperation she prays to the gods after dark. Addie meets a dangerous stranger. She makes a deal in which she would give her soul when she is done with her life but until then she is cursed with immortality and to be forgotten by anyone when she is out of sight. Three hundred years later she stumbles into a hidden bookstore and that is when someone can remember her. 
This book has appeared on my "For You" page many times. Everyone kept saying the book was the most beautiful thing they've ever read. This book sold out a couple of weeks after gaining popularity on TikTok. The book was #2 on The New York Times Bestseller list for Hardcover Fiction and it currently sits as #12. 
The Invisible Life of Addie LaRue cost $26.99. My first thought was that the book was expensive, but regardless I bought it. I give this book a 4.5/5. This book is truly the most beautiful thing I've read but it was expensive.
Addie LaRue was one of the most relatable characters I've read. She was too stubborn to give up. She never needed anyone to tell her was amazing and beautiful to believe it. She was never dependent on anyone. She was such a strong and powerful character force to be reckoned with. We got to see the history through her eyes. Luc was an amazing villain. I loved how he could turn the tables on a person. He could use people's words against them. Curse them until they give in. He got his way by using his intelligence. The cherry on top was that Addie was Bisexual and Henry is Pansexual.
I fell in love with this book. It does live up to its hype. The ending was perfect yet so sad. It was a book that didn't end the way you would like it but it still was amazing. I tried so hard not to cry. Some may say: "It was never meant to be"
2. We Were Liars by E. Lockhart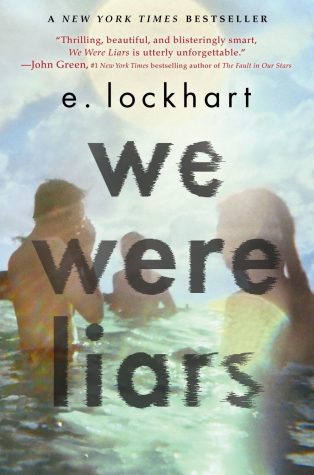 We Were Liars is a book about a wealthy family who spends every summer on their private island off the coast of Massachusetts. We are introduced to the Sinclairs. Harris and Tipper have 3 daughters Carrie, Bess, and Penny. They are all single mothers who live off their father's wealth. The liars are cousins Johnny, Mirren, Cady (Candace), and their friend Gat. Summer of 15 is the first year they go to the private island without Tipper because she had recently died. During the summer of 15, Cadence has a terrible accident that gives her selective amnesia and terrible migraines. She is told that she went swimming in the ocean by herself when she hit a rock that knocked her out, making her almost drown. Summer of 17 comes around and Cady slowly starts remembering what happened in the summer of 15 but it doesn't match up with what she was told happened. What happened the day of the accident? Where were the liars when it happened? Why is everyone acting so different? Why does everyone refuse to tell her the truth?
Every time this book would appear on my "For You" page it would say something along the lines of: "This book leaves people emotionally destroyed" and "The plot twist was unexpected." I thought that everyone had just jumped onto a bandwagon and were lying. The back of the book says "If anyone asks you how it ends, just lie."
The book cost $10.99 so that was amazing. I give it a 4/5 rating. It did truly live up to its expectations. I read this book straight through in 3 hours. The format it is written in was difficult to understand at first, but then it was understandable.
When I finished the book, I felt like throwing it across the room; yet I loved it. I am a person who shows no emotion whatsoever, and I cried when I was done with the book. I felt empty and couldn't stop thinking about the book.
My favorite character was Gat. I think it was because I understood the way he felt, and from a certain angle, I related to him. He was smart and had everything it took to get where he wanted to be but no matter what he did, he would always be seen as someone he is not. They would think of him as the villain who came for the money, but he just wanted the girl. After being told multiple times that he was evil then at one point, he believed it.
While reading it, I tried to come up with hundreds of possibilities on how the book ends. Yet, I did not see the ending coming. When I was reaching the end of the book, I was in denial and refused to accept the character's fate. After finishing the book, I sat stunned trying to process what I read.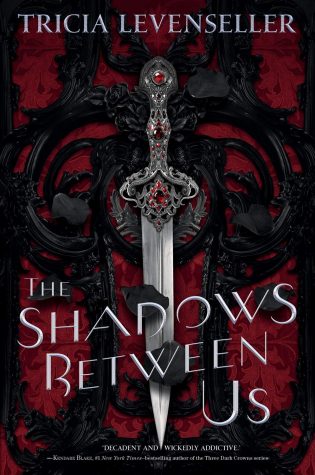 3. The Shadows Between Us by Tricia Levenseller
Alessandra turns 18 and she needs to get married. Who she marries has to be rich and have a good title. She plans to marry the Shadow King, and then kill him. That way she would become the Queen of six countries. It's a perfect plan and she has already been killed before, but things change during her stay in the castle.
In BookTok, This book gained popularity by being said to be the best enemies to lover book. The book cost $14.49, so it was affordable. I was so excited to read the book. Enemies to lovers are my favorite type of romance.
I was disappointed. This book was over-hyped. It wasn't even an enemies to lover romance. Alessandra was a bland character. She was pretty boring and was just a stereotypical character. The love interest is boring too. He was full of mystery at the beginning, but his story was never properly told. The villain was supposed to be a plot twist, but it was 'over-foreshadowed'. I was halfway through the book, and I already knew exactly what was going to happen.
I give the book a 1/5. The ending was boring, and I felt like I was reading a Disney story. I thought this was going to be a good book. This first line was: "They never found the body of the only boy who broke my heart" (Levenseller 1). Even though the book was affordable, I don't recommend it to be bought or even read.
View Comments (4)
About the Contributor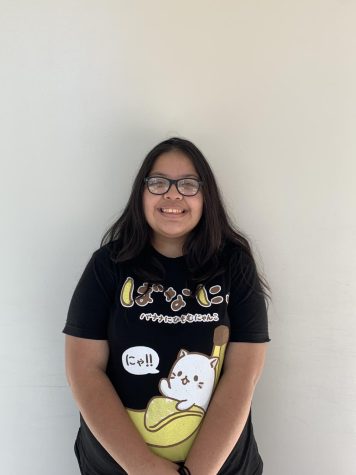 Judith Carrizales, News Editor
Judith Carrizales is a junior at CVHS. She participated as a member of the Film, Riot, and WISE clubs. Her favorite subjects are Journalism (of course!)...