Vaccines for CVHS Students Open Up Summer Plans
Since May 18, when vaccines opened up for teens ages 12 to 15, CVHS students have been changing their routine, and are looking forward to a summer when they will finally get to leave the house.
"So we go to India [every] year because that's where the rest of our extended family live. And so usually, we wanted to go there, and we had tickets booked and everything but you know, because [of] the pandemic, it all got canceled, we weren't able to go," freshman Zayan Niaz said.
Freshman Gia Garris is a very social person who loves to interact with people, but because of the pandemic, she had felt depressed and said it was a hard time. "I look forward to it. I haven't been able to really interact with people that much and just got really bad at like, I need social interaction. And it's great to see people again," Garris said.
Garris confessed some her struggles with social interaction now. "And like, just [got] really hard to like, not interact with people, but then sort of got used to it. And now when I do interact with people, sometimes it's like, oh, that took a lot out of me."
Niaz talked about his friends that don't go to Carnegie "I feel really happy. You know, I mean, obviously, I interacted with them over messaging and like online games, but it'll be nice to actually hang out in person like we used to before the pandemic."
"
…it's been a while, almost a year, more than year, actually, since I've seen them [friends] in person. And so it'll be nice to finally meet up with some my closer friends who don't actually go to Carnegie.
— Zayan Niaz
Not only has COVID-19 affected our social and emotional well being, but also affected people's daily lives. "I'm a violinist I've been playing for. I've been playing since like third grade. And so lots of my lessons now have been online. And so it kind of hampers my ability to learn," Niaz said.
Now that the vaccine has been developed for COVID-19, many teenagers are getting vaccinated so that they can resume their normal lives again. "I think that the pros of it outweighed any cons. So I thought it was better to get the vaccine than to not" Garris explained.
Many have had some concerns with the vaccine because it is so new. "I think that there's always going to be some concerns, especially since the vaccine right now has been approved in an emergency state. So it's been kind of expedited." Niaz thoughtfully said.
Garris has admitted she wasn't "looking forward to the side effects", but she would rather have the vaccine. Niaz had a similar thought and pointed out that even if we didn't know of the long term effects or if it wears off with time it was still a good idea to get the vaccine now, when the virus is affecting us most.
Garris explained the first time she heard of COVID-19"I first heard about it. I was like, 'Oh, well, this isn't really gonna affect me'. And [then I just] heard about [it], it's like, 'oh, there's an outbreak in China of this virus'. But I was like, 'that can't affect me'. And then, and then the rodeo shut down in Texas. And I was like, 'oh, oh, it's actually here'. And that was just it was just kind of a shock almost." In contrast Niaz had stated he "was much calmer than my friends", he had been more worried about his family who live in different countries with pre-existing conditions.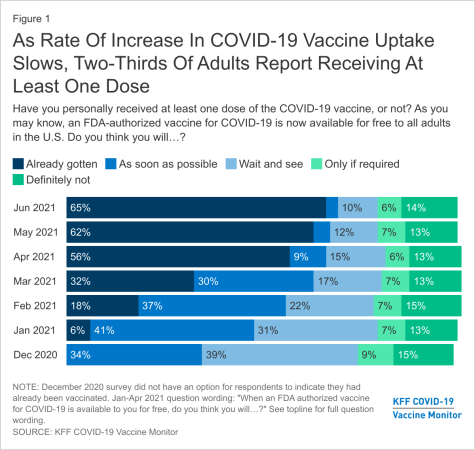 Looking back at the beginning as seeing how far we've come, is quite astounding. Thanks to the vaccine people are getting their lives back on track.
Niaz is quite excited for his summer plans this year "So for starters, it'll most definitely be the we will go to India, because now my family, the rest of my family, my mom, my dad and my sister, they all got vaccinated already,".
Garris is looking forward to the summer too "I'll be able to actually interact with people and I'll be able to hang out with my friends and make plans and actually do things rather than having to stay home." She also plans to attend an anime convention in June.
Leave a Comment
About the Contributors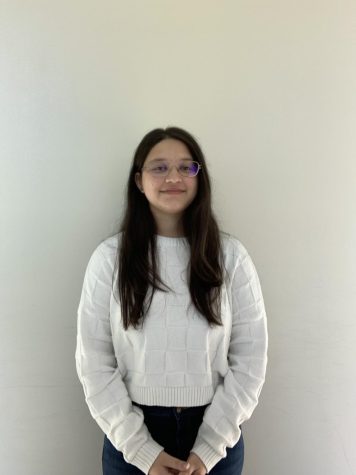 Nicole Rodil Suarez, Arts & Entertainment Editor
Nicole Rodil Suarez is a current Junior here at CVHS. Some tasks that she enjoys doing out of school are reading, specifically fiction, baking with her...