The Moviegoer by Walker Percy: A Comfort Novel for the Restless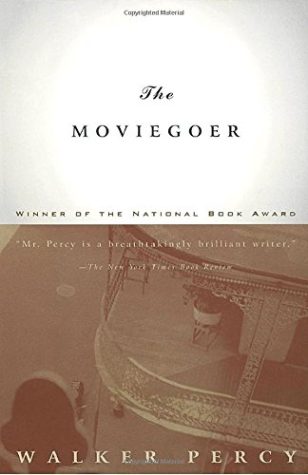 Binx Bolling, the protagonist of Walker Percy's 1960 novel, is no hero. In fact, at some points, he barely even seems a protagonist. The book is mostly comprised of his internal monologue and observations of his sleepy, seemingly content suburban New Orleans life. If you are on the literary prowl for a thrilling scandal or dramatic, clashing plot, this is not the story for you. But what The Moviegoer lacks in action it makes up for in meaning and relatability.  
We are first introduced to Binx, who identifies as 'a moviegoer' as a distant, 29-year-old stock and bond broker. While some people, according to him, reflect and cherish riveting moments in their life, such as "climb(ing) the Parthenon at sunrise" or "meeting a girl in Central Park", Binx instead seems to live vicariously through movies. "What I remember is the time John Wayne killed three men with a carbine as he was falling to the dusty streets in Stagecoach and the time the kitten found Orson Welles in the doorway in the Third Man."
The novel, with its loose plot, follows Binx through his aristocratic Southern lifestyle. We are introduced to his wealthy patron Aunt Emily, whose stepdaughter Kate appears even more lost than Binx. Slowly, as the novel progresses, things shift into focus, and Binx's hazy narration reveals more of his story and character. His past as a Korean War veteran is detailed, and little by little the reader pieces together the subtle trauma which haunts him throughout the book.
"I dreamed of the war, no, not quite dreamed of it but woke with the taste of it in my mouth."
Despite his wealth and comfort, something is missing from Binx's life, and mentioned throughout the novel is his 'search'. He jets down familiar Gulf Coast beaches in his Red MG, with a different girl each time, and insatiably attends movies to find what eludes him: meaning. The novel, while mostly based in New Orleans and the surrounding area, also follows Binx to Chicago and San Francisco. Throughout the story, Percy utilizes piercingly beautiful language, but there is perhaps no better example than Binx's description of the 'soul' of San Francisco.
"Up and down the hills I pursued him, missed him and was pursued, by a presence, a powdering of fall gold in the air, a trembling brightness that pierced to the heart, and the sadness of coming at last to the sea, the coming to the end of America."
This is what first enamored me to Binx and the larger work itself, the bewitching metaphors and beautifully simple phrase Percy uses throughout. But, even more than this, by reading the novel, I realized that like Binx, I am a moviegoer. A moviegoer is an ambiguous term, but all of us moviegoers have in common our search. As we increasingly spend more time in virtual worlds, and it becomes easier and easier for us to detach from our realities, Binx Bolling serves as Generation Z's restless protagonist. He is, like many of us, lost in a society he does not seem to fit. He is unapologetic in his observations of a world that, despite a fifty-year time gap, is not so different from ours. He is unashamed in his ambiguity and disenchantment. For Binx Bolling, it's sometimes hard to believe he is even alive.
"For some time now the impression has been growing upon me that everyone is dead.
It happens when I speak to people. In the middle of a sentence it will come over me: yes, beyond a doubt this is death. There is little to do but groan and make an excuse and slip away as quickly as one can. At such times it seems that the conversation is spoken by automatons who have no choice in what they say."
The Moviegoer, I believe, is so successful in enchanting and speaking to its readers, because at its core is the existential angst of a confused youth. As we ourselves grow up and become adults in a muddled world, Binx's search and discontent with a seemingly beautiful life are comforting, a sign that's okay to not understand. After all, as Binx would say, we are all moviegoers, though, of course, we do not go to movies.
"What is the nature of the search? you ask. Really it is very simple; at least for a fellow like me. So simple that it is easily overlooked. The search is what anyone would undertake if he were not sunk in the everydayness of his own life."
Leave a Comment
About the Contributor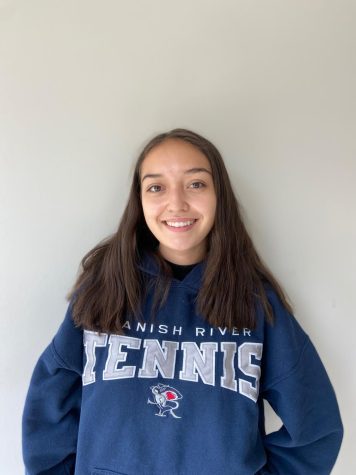 Sofia Hegstrom, Contributing Writer
Howdy! My name is Sofia Hegstrom and I am a senior who loves to read.