2022 Grand Prix of Figure Skating: A defiance of expectations
This weekend, the final for the ISU Grand Prix took place in Torino, Italy. After a few weeks of buildup in the form of qualification competitions, the finalized competitors took the ice one last time.
Furthermore, the first Grand Prix in 3 years was an immaculate defiance of expectations – both good and bad.
Perhaps the most heartbreaking performance – on par with even Yuzuru Hanyu's 2022 Olympic performance – to come out of this year's skating season was Kaori Sakamoto's long program.
Leading in the short program with a total segment score of 75.86 and having previously set exceptionally high expectations in her past Grand Prix competitions, all eyes were on Sakamoto to bring gold home to Japan. While Japan did end up receiving a gold medal for the women's final (among nearly every other competition), Mai Mihara had been the one to win after Sakamoto mourned a mistake-riddled free skate.
Her first and most obvious mistake came as the second jump she attempted, one she executed nearly perfectly aside from her failure to land it properly. She had stepped out of it as soon as she came back down after having tilted far too much mid-air.
Almost all of the following jumps she attempted resulted in similar mistakes or were under-rotated, cutting down on a substantial amount of her points.
Sakamoto has been known for her amazing and skilled performances – however, there was no explanation on her part of why she had done so poorly (for her standards) during her free skate. 
Regardless of the fact that this was far from Sakamoto's maximum potential, it was also far from disappointing. It was beautiful to watch, and for those with less experience in figure skating, it might have even given the impression of a gold medal performance. Even Sakamoto's mistakes are polished so well that they're nearly unnoticeable.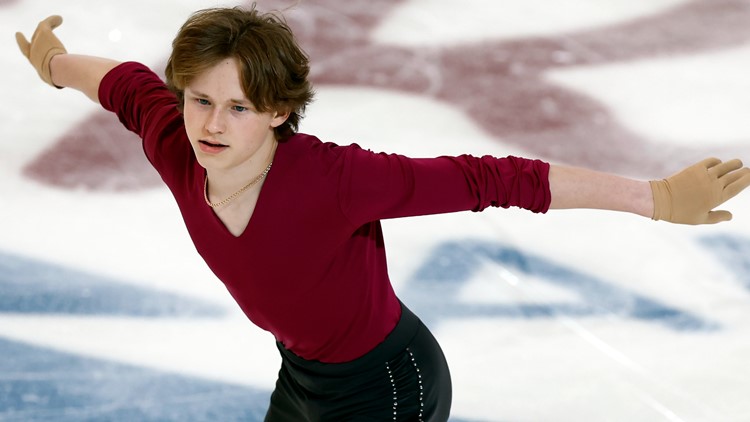 On the other side of the spectrum, American figure skater Ilia Malinin finished the men's short program in 5th place. 
Though odds were against him with this low score and a left foot injury, Malinin dedicated every ounce of strength and dedication he had to his subsequent long program, resulting in what easily became my favorite overall performance of this year's Grand Prix.
His energy was wholly unmatched. Though only Italian competitors had been able to work the crowd thus far, Malinin was able to focus on not only displaying his abundance of skill, but also entertaining the crowd around him. 
Just as the music picked up from slow and almost classical to a faster portion of the Euphoria soundtrack, he gestured towards the audience around him as if conducting them to cheer. 
After the crowd erupted in excitement, the attribute that truly elevated his recital arose – his enjoyment for what he was doing. 
While many skaters default to focusing on their technicality and rehearsed choreography and end up losing focus of the sport's purpose in art and entertainment, Malinin smiled after the bulk of his complicated technical portion was 'done and dusted'. He seemed to enjoy the faster, hip-hop-esque choreography of the last quarter, and his face showed it.
However, this performance isn't what led to his exceptional competitive scoring. Malinin's technicality and unique choreography carried his score to 271.94 and an overall 3rd place. 
Once again, Ilia Malinin landed a quadruple axel in the first twenty seconds of being on the ice, still being the only person to have landed one in competition. His balance on a quarter of an inch of metal is better than that of people on their own two legs – from the way he's able to keep upright while swaying the way he does to the way he extends his leg perfectly as he dismounts from a jump. 
Ilia Malinin is, without a doubt, a figure skating legend. He deserves every accolade that comes with his title as the 'Quad God'.
The results for the men's final was Shoma Uno 🇯🇵 in first, Sota Yamamoto 🇯🇵 in second, and Ilia Malinin 🇺🇸 in third. In women's, Mai Mihara 🇯🇵 came in first, Isabeau Levito 🇺🇸 in second, and Loena Hendrickx 🇧🇪 in third. In pairs skating, Riku/Ryuichi 🇯🇵 took first, Knierim/Frazier 🇺🇸 took second, and Conti/Macii 🇮🇹 took third.
As the final is now over, I bid this year's Grand Prix a warm yet bitter farewell. I won't miss waking up abnormally early to catch the live programs (as the final was in Torino, 6 hours ahead of central standard time), nor will I miss the frustration of finding a streaming platform that actually shows the Grand Prix – but I will miss the competitors who put their everything into the most complicated yet beautiful skates to date.
See you next year, France.
Leave a Comment
About the Contributor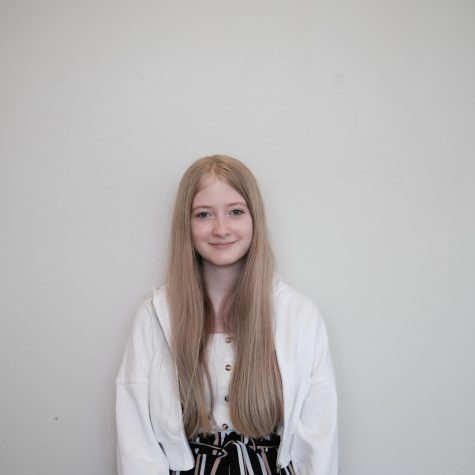 Nadia Talanker, Contributing Writer
I'm a junior at CVHS that's been writing for the Upstream since freshman year. I've been writing for several years as a hobby and occasionally competitively....