The Girl's Soccer Team Tryouts Spells Hope for New Talent
The girls' soccer team tryouts were held on September twenty-third and twenty-fourth in the outside field by the baseball field. All freshmen, sophomore, junior, and senior girls were welcomed to try out for the team and approximately thirty to forty people tried out.
The tryouts were run by the head captain, Isamary Fajardo, translating everything the coach says to the players because he only speaks Spanish.
Tryouts started with all players running laps around the field which showed who had the best stamina and who was out of shape at this time of the season. The coach had the players get into three even lines and race each other and do drills at the same time. For the first drill, he had each line go one at a time and run around small, orange, circular cones. Then the coach had the girls get the soccer balls and three at a time they kicked them around the cones. The coach then had the girls on the field split up into two groups, one group was for the people that were trying out but made the team last year, and the other was for the people who haven't tried out for the team before. The girls on the team last year were sent to the right side of the field to scrimmage and play soccer-related games with each other. However, the other newbie tryout girls along were put into lines and started more drill, but this time they had to show off their skills individually and prove if they were worthy to be on the team.
By the following Monday, the results from the soccer tryouts were posted and in total there are twenty-one people on the team which included five new people and sixteen players from last year. Now with the newly established girls' soccer team, the coach and captains can start planning for future games and hopefully championships. 
Leave a Comment
About the Contributor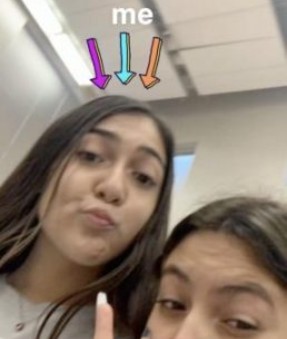 Carys Reyes, Staff Writer
I am a junior. My favorite sport is baseball and my favorite color is green.