2023 US Figure Skating Championships: Debuting and senior skaters' shared prosperity
January holds two of the most influential and crucial non-international skating competitions — the United States Figure Skating Championships and the European Figure Skating Championships. 
The US Figure Skating Championships of 2023, sanctioned by the USFSA and hosted in San Jose, California, began earlier last week and ended on Jan. 29. Along with possible entries to the succeeding international world championships, the tournament also determines individual national champions (per discipline: men, women, pairs, and ice dance).
This year was a continuation of Ilia Malinin and Isabeau Levito's best seasons thus far and a return to the ice for skater Jason Brown since a less-than-disappointing performance at the Beijing Olympics last year.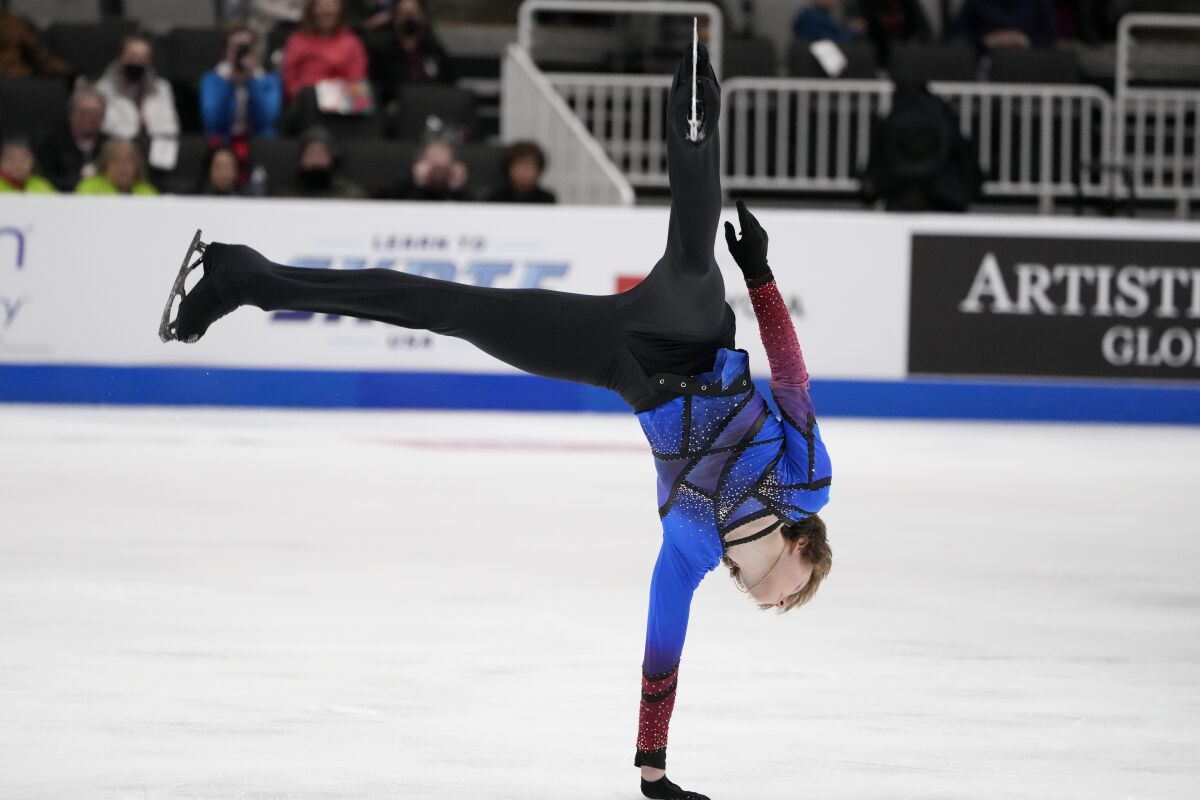 Ilia Malinin, who became the first man to land a quadruple axel during a competition in October, has continued to break personal and world records with constant and accurate landings of this notoriously difficult (and previously believed to be impossible) jump. 
Continuing his tradition of exceptionally complicated yet successful programs, Malinin left the ice Sunday having completed what has become known as the most ambitious program in US skating history.
Earlier on the ice, he had lined up for his Euphoria routine – the same routine that had already gathered him the title as the first person to land a quad axel at numerous different competitions and had won him the Grand Prix not a month before. 
However, during his US Championships' free skate, he overextended and missed his quadruple axel — a scene that left many wincing for him, despite his own immediate recovery. 
Though he completed the rotation and only mistook the landing, he left the ice looking despondent, later commenting on his performance: "Of course, this wasn't the skate that I wanted. I was looking forward to having a good skate and to try to show what I've been working toward these past couple of years — even just to push myself, but there's always ups and downs and you have to get over it and move on for the next thing."
Despite his disappointment towards the overall performance, Malinin accomplished a triple Lutz, triple Axel, and triple Toe Loop combination – later proclaimed to be the most difficult sequence ever attempted at the US Championships thus far. 
There's no doubt that Malinin is exceptionally technically skilled — he is possibly the most talented US figure skater of this generation. 
Ilia Malinin went home with gold, being labeled a champion for the umpteenth time this season.
Unlike Malinin, Jason Brown's talents have proven time and time again to lean more toward artistic elements rather than a strong technical display. Brown would have had to deliver a perfect performance if he wanted a spot on the exacting podium. 
Skating since the age of 3, Brown has long been known for his exceptional artistic capabilities. Many regard his position in 6th at the 2022 Beijing Olympics as a result of a lacking technical score, not an overall bad skate: because of how figure skating is fundamentally scored, it's difficult to compete with growing technical skill.
Regardless, as Brown confidently took the ice Sunday, a perfectly woven routine began its controlled unraveling before the audience. Though he stayed true to his personal, extremely expressive style, he also displayed the extent of his technical skills. He didn't stumble until the end, putting forth the near-perfect performance he needed.
In the final stretch, Brown attempted an extremely ambitious triple flip, expecting himself to immediately recover from an on-the-ice slide and fling into the air. He instead overshot how much strength he needed to propel himself and fell, struggling to stand up afterward.
Despite the mistake, Brown did something that not many skaters can do after falling — he smiled. 
After delivering what I consider to be the most beautiful free skate this season, Brown couldn't contain his excitement. He bowed to the audience with the same zealous smile as he concluded the performance, holding onto the grin even at the medal ceremony. If you don't watch the US Figure Skating Championships for performances, watch it purely for a chance at being infected by Jason Brown's befitting smile. 
Jason Brown brought home a well-deserved silver medal, 10 points behind Malinin.
Just two days earlier, Isabeau Levito, a 15-year-old skater from Philadelphia, continued her own winning streak in the women's division.
After Levito's stunning silver medal performance at the Grand Prix, all eyes were on her to headline the US Championships, but she blew even that expectation out of the water. 
Figure skating is a sport that is intrinsically tangled with the style behind the art and technique of ballet. Many figure skaters, such as Kamila Valieva, have had ballet experience in the past. Levito's own experience and practice in the performative dance is clear in the way she moves across the ice, but no ice skaters represent ballet like she does. Levito is the true embodiment of a ballerina on ice.
Levito lands her jumps with the grace of Tchaikovsky's swans and the expertise of a senior skater; her technique excels in this fluid poise. Her adroitness is defined by her flexibility, featherlight landings, her connection to the otherwise creative music choice, and her confidence in jumps. Once she commits to a jump, she bravely follows through and lands it, regardless of the tribulations. She launches herself into the air with precision and determination, then allows the two to combine in a potent mixture of elegance and thoughtfulness as she arrives back onto the ice.
Much like Jason Brown, Levito succeeded her masterful and perfect skate with a smile. Her joy and pride was befitting for the adept skill and elegance she had just exhibited. As she left the ice, the audience solidified her as not only a champion, but someone they would likely see at the apogee of future competitions. 
The 2023 US Championships was another display of immense skill and talent. All of the skaters delivered their absolute best, only fueling figure skating fans' excitement for the outlook of next season's Grand Prix.
View Comments (2)
About the Contributor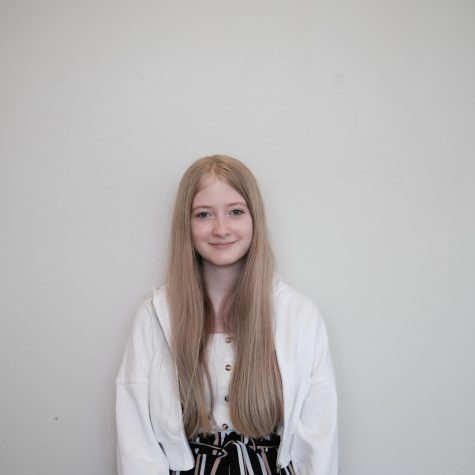 Nadia Talanker, Contributing Writer
Nadia is a senior at CVHS in her 4th year of writing for the Upstream. She has been writing as a hobby and competitively for nearly a decade and her favorite...