MAVI's torn between fame and family in his new album, "Laughing So Hard, It Hurts"
MAVI's new album, Laughing So Hard, It Hurts, perfectly encapsulates its title, blending a mixture of lively beats and subtle yet gut-wrenching messages throughout the record's 16 tracks. A full-time student majoring in biology and minoring in psychology at Howard University, the rapper has learned the art of balancing different aspects of life, including his artistic wisdom and the troubling confusion of adolescence. This same idea of a balancing game is weaved into several lines throughout the album, with MAVI describing himself in the song Baking Soda as "intimately in the business of stretching out lessons, crammed in the business of pressure invested."
MAVI's new release follows his last album, Let the Sun Talk, that he described in an interview with Annenberg Media as "damn near an album in essay form." This same idea reverberated in his current sound. MAVI's style seems to be situated in the lofi hip-hop genre, influenced most heavily by 90s rapper MF Doom and jazz musician Sun Ra. MAVI's unique sound isn't merely a matter of instrumentals, but also of words. MAVI writes his lyrics outside of the studio while walking as it spurs creativity, the pace working as his guide to the verses throughout his tracks.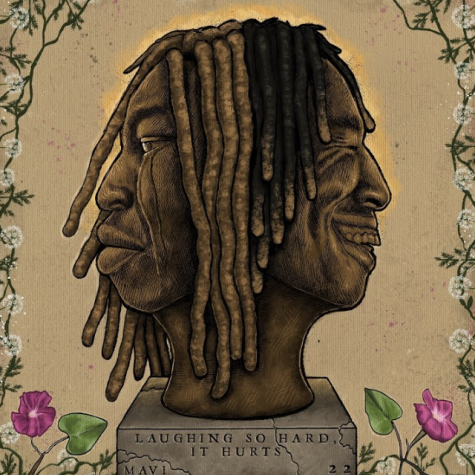 MAVI has been writing poetry since his childhood, and while he sees poetry and songwriting as two very distinct arts, the artist also recognizes how the creative processes he learned early on have helped to write the album.
For me, writing has always been my rock, something for me to lean on throughout my childhood and now my adolescence. When I was young, I would make up lyrics during bath time about the Backyardigans. These lyrics were never said, only sung. Even though they were simply about cartoon characters, there was a musical element to these words making them more than just sentences. They were lyrics. These lyrics changed over time, and now I write about other things, but even as I write poetry, I have never been able to make my lyrics into poems or my poems into songs. This same idea is seen in MAVI's attitude toward his lyrics.
In an interview with Annenberg Media, MAVI expressed, "I never convert prose to song. I don't think that's something that should be done . . . Even though my flow is prosaic in that it has coherent sentences that flow from one idea to the next, it's not poetry."
There is an art to using poetry and songwriting as two unique tools in the creative process. When I write music, I often come at it with a similar mindset as when I am writing a poem. However, I also never write my lyrics on paper to remind myself that the lines I am singing aren't meant to be written or read, but instead, heard. There's a thin line between writing and songwriting, and each and every artist has their own way of remembering where that is. MAVI's technique clearly has proven itself to work well.
"
Is it a return or a failure to succumb to the tide?
The album introduces itself with the track, High John, serving as a prologue for listeners, catching us up on the rapper's life story and painting a picture of his current state of mind. The song title is a reference to the African American folklore hero, High John, and serves as an introduction to another theme of the song, which is establishing the undertones of his black identity's relevance to his art as well. Heavy lyrics are carried upon a lighthearted beat and a composed tone, but as the song progresses, the rapper's voice begins to intensify, his lips spitting lyrics in frustration halfway through as the relaxed tempo continues steadily. His frustration peaks just before the second chorus, and MAVI returns to the relaxed demeanor he had shown at the beginning of the track. This calmness doesn't hide the rapper's nagging questions, though, as he proceeds to ask one more time, "Is it a return or a failure to succumb to the tide?" before the beat carries the song to its end.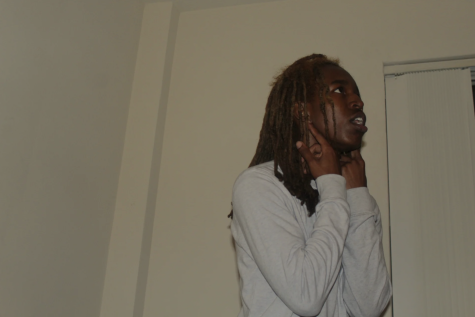 This same blissful yet humiliating self-awareness is continued in the second track, titled Spoiled Brat. There is something special about this song. In the first seconds of my listening, I was hooked on a youthful hi-hat-filled beat that somehow combined the sensations of adolescent innocence and aging wisdom. The soft, steady beat carried me smoothly to the lyrics, where MAVI began to speak to me, the audience, as if I was sitting with him in the studio as he wrote. I felt as if he was telling me his story as he rapped, "I been gave my soul away to the drum, I'ma live forever, we ain't come from gold spoons but gold chains." 
The album ends with the track Last Laugh, which seems to be a final letter to the audience as MAVI answers the questions he asked himself at the beginning of the album by showing his humility in a beautiful light. The rapper seems to loop back to the first track of the album, returning to the stories he told of his childhood and his roots in Charlotte, North Carolina. He furthers this full circle moment by explicitly repeating the album's title, repeating to the audience, "Laughing so hard it hurts" throughout the chorus. This repetition of such a simple yet clearly meaningful line to him really gave me one last gut punch as I realized that's what the album was all about. 
Yes, this may sound stupid seeing that the album title is most likely going to encapsulate or summarize its album in a certain light, but what I didn't see at the very start of my listen was how every part of the album is a distraction from something else. Looking back at High John, the beat was deceiving, distracting me from MAVI's frustration and yearning until his voice was filled with enough emotion to really get my attention. This same theme was recurrent throughout each and every track, and even his lyrics reverberate this idea. As consumers, listeners, and watchers, MAVI knows that himself and his audience are prone to distraction, whether it's from blissful beats, or, in his case, fame, as even he admits in Last Laugh, "my greatest fear is that the spotlight changing me or that it's nothing." There is a constant contradiction of materialism and mysticism, fame and family, opulence and origin, throughout the album. This last track really seals this theme together beautifully for the listener, making one last punch before the beat fades and the album ends with a female's voice that seems to be talking to the rapper, telling him, "You don't need nothing, you don't need this world, you don't even need me."
While the entire album is a musical and artistic masterpiece, what really makes it stand out to me is the process and work behind it. Sure, every artist may be creative, but to me, MAVI's approach to his work is like no other. This synthesis of nonmusical poetry and musical lyricism beautifully crafts a storytelling album like no other, and we can all thank MAVI's long walks for this.
Leave a Comment
About the Contributor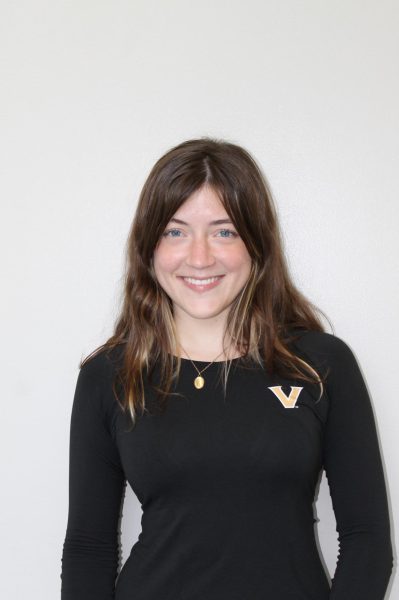 Audrey Piczak, Opinions Editor
Current junior Audrey Piczak plays 7 different instruments including the cello and guitar, while also being a skilled singer, producer, and songwriter....