30 Things to Try While You're Stuck At Home Quarantined

 Feeling like a prisoner in your own home? Feeling like there's nothing to do? Don't worry Rhinos, I got you. I'm grounded, so I have the full and elite, grounded and ungrounded, ways to stay sane during this queasy quarantine.
So here's my entire list , from 1 to 30.
First up we have the infamous, tik tok . Learn the new dances like the renegade extended version or make quality comedy content for you and your friends to enjoy.
Workout around the house or outside. Use home equipment if you want. If you don't have home equipment download the "Home Workout" app. Instagram workouts from @barrysuk or @sweatitlondon have great home workouts.
A home photoshoot! Sure you might look crazy, but results are amazing, bring your mirror outside, do a milk bath photoshoot or a simple one in your room with LED lights. Be simple or creative!
Try new recipes. Make a cake in a mug or try to recreate some of your favorite foods, for me that would be the Starbucks scones or the enchiladas from Chuy's.
Get pampered! Give yourself a spa, try on new clothes, relax your mind, just feel boujee.
Netflix all day. I recommend "All American" or "On my Block", and if you're into a different vibe try "That 70s Show", "The Good Place", or "Grey's Anatomy". Just don't binge-watch for too long or you'll run out of options, like me.
Online shop till you drop , if you have the money of course. Buy that fake Astroworld hoodie and that variety of Nike socks you're going to try and dye …. just me? Ok.
Facetime your friends! Either Skype, Facetime , or Google Duo. I found on Teams you can share the screen and watch youtube together. There's an app for that though , it's called "Rave".
Make a new playlist and freshen up your taste in music.
Try and make a mocktail… My favorite is a virgin pina colada.
Clean that room, organize that closet. Get ready and set for the new year.
Change your look! Dye your hair, cut your bangs, try a new style.
Play video games like PUBG or COD 4. I personally enjoy Super Mario on the original Wii.
Learn how to play an instrument with online tutorials. I recently picked up guitar playing again, it's worth it!
Go back to the old days and build a fort! A little escape from home inside home.
If you're allowed to… go on your roof and watch the sunset or sunrise!
Get on Duolingo and learn a new language. Ce n'est pas facile , that's French for … it's not easy.
Draw, sketch, or go get a coloring book to express yourself and pass the time.
Blog, write an online journal or try to start a youtube channel, let's see if you become a star!
Decorate anything and everything you can.
Fix that broken doorknob or that broken playset you have outside , get it over with.
Beg your parents to take you outside, at least to the store, I just want to go outside!
Design , decorate , or make clothing ! Try and make a new fashion statement.
Become a poet and write a sonnet , or compose a song.
If you have a pet , try to teach them a new trick!
Play some sports , soccer , football , basketball , anything. We need that activeness.
Pop out that monopoly and jenga , play some board games.
Karaoke baby! Impress your family with your, maybe, amazing or not so amazing, singing skills.
Have a dance competition!
      and last but not least, my favorite… #30
.Sleep! You have all the time in the world!
Leave a Comment
About the Contributor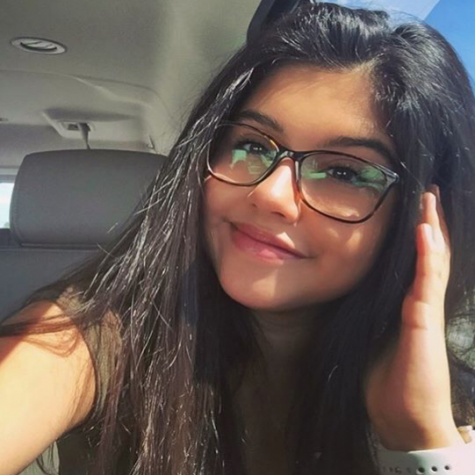 Sharon Vera, Staff Writer
I am a freshman that can play guitar and I learned to ride a motorcycle when I was little. I have a strong ethnic background.

Instagram: @sharon.i.vera