Feed Your Cravings With This Easy Mug Cake
Every day during this pandemic, my dad and I watch either Criminal Minds or Law & Order. While watching Criminal Minds one day I suddenly got the urge to eat cake but I didn't want to bake a whole cake since I'm the only one who wanted some. So I started looking for a small quick cake to make and came across the mug cake.
The mug cake needed simple ingredients that everyone normally has already, not only that but you cook it in your microwave for a minute and 45 seconds. The mug cake has become a huge easy bake recipe containing so many different flavors from chocolate cake to lemon cake and even brownies.
The recipe is so easy to follow with two steps, one mixing the ingredients, and the second is to cook it in the microwave. Not only that but it's something that you could do with someone else. For example, if you wanted chocolate cake but your brother wanted strawberry shortcake with the mug cake, you can both feed your cravings with little effort.
Check out my video below for the instructions.
Maria Amaya
5min Chocolate Mug Cake
Ingredient Checklist
¼ cup all-purpose flour

¼ cup white sugar

2 tablespoons unsweetened cocoa powder

⅛ teaspoon baking soda

⅛ teaspoon salt

3 tablespoons milk

2 tablespoons canola oil

1 tablespoon water

¼ teaspoon vanilla extract
Directions
Step 1
Mix flour, sugar, cocoa powder, baking soda, and salt in a large microwave-safe mug; stir in milk, canola oil, water, and vanilla extract.
Step 2
Cook in the microwave until cake is done in the middle, about 1 minute 45 seconds. Once out of the microwave you can add any toppings.
Lastly, enjoy!
Leave a Comment
About the Contributor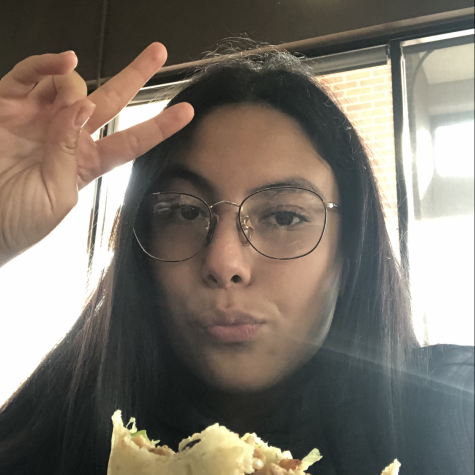 Maria Angelica Amaya, Staff Writer
I'm a sophomore who likes to play soccer and hang out with friends.