All your artists out there- Join the Quarantine Art Club!
In this time of fear and confusion, we have all needed a way to take our minds off of the crisis that surrounds us. So what a better way to lighten up the mood than with art? Recently, with quarantine keeping us locked inside our homes, many artists have taken to Instagram and other platforms to start challenges under the #quarantineartclub.
As a person who likes to draw, I was drawn to these challenges. The challenge I chose to start was the "Draw from a distance" challenge by @Wonderfall. I found Wonderfalls challenge very appealing mainly because the artist gave us broad prompts, allowing us the freedom to interpret them however we want. What this artist did was they challenged other creators to draw every day for 5 days, each day with its own prompt. The first prompt being "An unexpected benefit of lockdown." For this challenge, I decided to draw myself with my trusty Hp pen.
View this post on Instagram
I chose to draw this for the challenge because my unexpected joy of quarantine was drawing. Especially because when school was in session, I was terrible at managing my time so I never really found time to draw all that often. With quarantine, I have been given a lot more free time, which meant that I have been drawing a lot more. Originally with this prompt, I wanted to draw my pen going onto a canvas with magnificent colors and objects flying out as if it were the ink, but every time i attempted to sketch out the design, I found that I didn't like the way it was expected. I honestly don't even remember why I ended up drawing myself with the pen, I just know that I wanted to represent that my joy was drawing. Which in turn I thought "what a better way to say that I found joy in drawing than drawing myself with my Hp pen". Since it was the first day, I did not have any problems with this challenge aside from developing the sketch. For the second day, the prompt was "What's cooking" so basically we were to draw whatever food or drinks that we have been crafting during the quarantine.
View this post on Instagram
For this challenge, I drew myself in the kitchen cooking eggs with spinach, bell peppers, and onion. Although I was not completely satisfied with how the drawing turned out, I thought it was a great experience considering I haven't drawn any backgrounds recently. So I used this prompt as more of a drawing exercise than something super serious. I can say that I have become overly reliant on overlay and multiply layers for my shadows and exposure, I don't think it's healthy at this point, at least not healthy for my drawing career. I drew this specific food choice because I have found that due to quarantine I have also been cooking a lot more, and cooking a lot healthier too. In the end, though, I found this challenge enjoyable since I was able to experiment with colors, food, and background a little bit more. Which I found fun. I also learned the importance of contrast in a drawing. I knew that it was important before, but now I really know, especially since I wanted the subject of the drawing to be the pan and the eggs, if I hadn't made the background more of a bluer tone, then the pan would have blended in with the background, which is something I did not want. Additionally, through the overlay layer, I was able to put extra emphasis on the pans in a way that made it look like light. For the third day, the prompt was "A hobby or skill that you would like to learn."
View this post on Instagram
This drawing is definitely the one that I had the most difficulty in because I had a really hard time trying to figure out what it was that I wanted to draw. I went on for hours brainstorming what hobbies and skills that I wanted to pick up. I went through juggling, macrame, baking, and reading until I came up with my final idea, skateboarding. Well more specifically, not falling while skateboarding. I say it like that because I am notorious for tripping and falling just by walking, so skateboarding is completely out of the question. Funnily enough, I tried my hand at skateboarding about two weekends ago, and let's just say it didn't end up too well. With this prompt, I decided to go with the idea "learn how to skateboard and not fall". Now that I had a set idea, it was sketching time. This was by far the hardest for me to sketch, mainly because I wanted to find a pose that was interesting enough so that I wasn't dry but also a pose that didn't surpass my current knowledge of anatomy and perspective. This posed to be the biggest challenge, specifically because a lot of interesting poses from cool perspectives are especially hard to draw out in my opinion. Eventually, after scrolling for what felt like centuries on Pinterest, I gave up and just started freestyling it. The sketch alone took me about an hour and thirty minutes to render, and then coloring took me another hour give or take. I have to admit though, the pose did come out a little stiff, but I'm not too upset about it, especially since I quite like how it came out. I can say that I think this was my best out of the 4 drawings I did. For the fourth day, the prompt was to draw fanart from your favorite show, book, or movie.
View this post on Instagram
For this, I decided to draw my favorite character from adventure time, Marceline. These sequential drawings were by far the easiest to draw specifically because I used a much more simplistic style and didn't stress shading. There isn't much to say about these drawings, only that I wished that I made them more expressive, but aside from that, I quite like how they turned out. I also enjoyed making the background the character's skin tone so that it saved me a lot of time. Unfortunately, this is where I stopped doing the prompts because I started the challenge a bit later than I had wanted to, and I also ended up getting a bunch of work (mainly for AP Seminar) which I had to do, so I couldn't complete the challenge. Overall though, this was a great experience, I had a lot of fun drawing each illustration and I also had a lot of fun experimenting with different colors. I hope that you jump aboard this challenge as well, and if you do, I hope you have just as much fun as I did!
If you want to start this challenge, here is:
View this post on Instagram
Leave a Comment
About the Contributors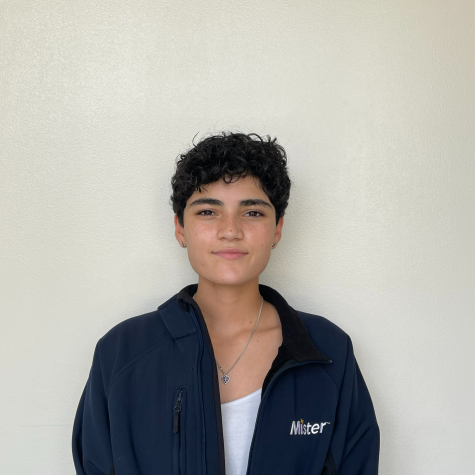 Katherine Linares, Editor In-Chief
Hello! My name is Katherine. I'm a senior who is heavily invested in the rock genre and spends a little too much time playing around with photoshop.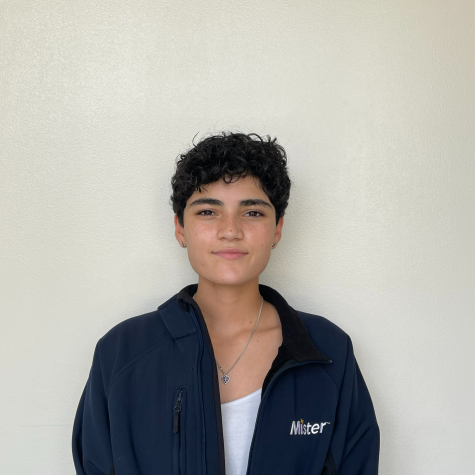 Katherine Linares, Editor In-Chief
Hello! My name is Katherine. I'm a senior who is heavily invested in the rock genre and spends a little too much time playing around with photoshop.